Awesome Travel Photo Blogs make you want to get off you bum and explore the world. Whenever I browse the 7 awesome travel photo blogs listed here, I get this ache in the center of my body. Perhaps because I see evidence that the world is truly beautiful. And also because their photos remind me that I should start saving for my next big trip. Enjoy these awesome travel photo blogs!
---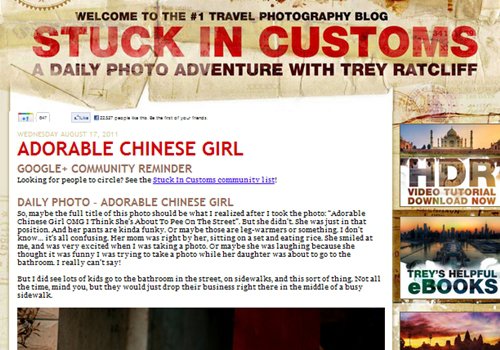 Stuck in Customs is most definitely one of the awesome travel photo blogs today. His is a blog that is a fantastic combination of stunning photos, travel diary, and photography tutorial. The genius behind this blog is Trey Ratcliff. And because he has the most amazing travel photos, he is incredibly famous. Proof: "My work first became popular after I had the honor of having the first HDR photo ever to hang in the Smithsonian."
---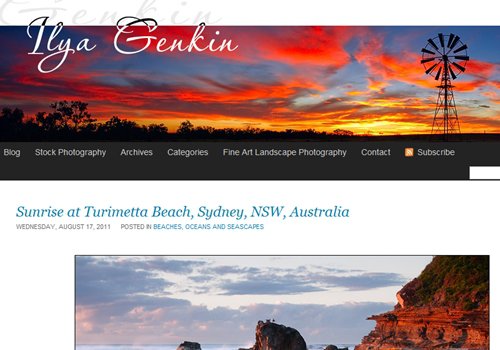 Deserving to be on this list of awesome travel photo blogs is Ilya Genkin's home on the world wide web. Ilya is a landscape, travel and stock photographer. His landscape photographs are breathtaking. Whether you are looking for places to visit or you simply want to be blown away by beautiful Mother Earth, Ilya Genkin's blog is the place to check out.
Trendinig Stories
More Stories ...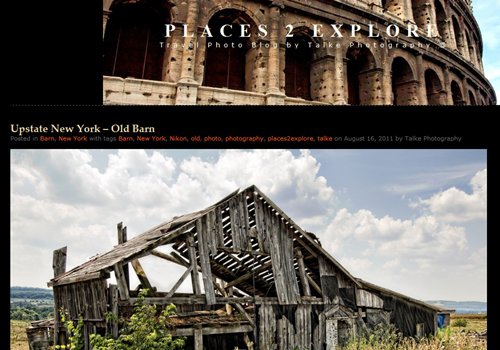 The man behind this blog is Peter Talke. His blog is a window to the many wonderful places that one can see in this lifetime. From local parks to popular tourist spots to beautiful details of flowers, his blog is eye candy for those afflicted with wanderlust. The best part is that his photos are HUGE. I don't know about you but I want a travel photo blog to feature big images.
---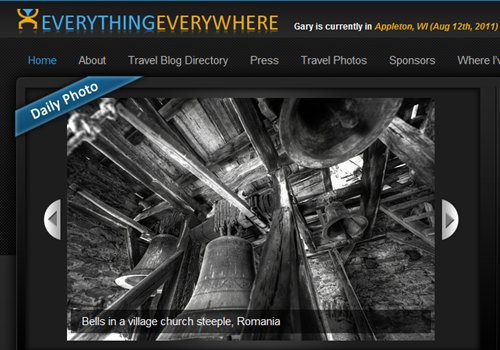 From the About page: "My name is Gary Arndt. In March 2007 I sold my house and have been traveling around the world ever since. Since I started traveling, I have probably done and seen more than I have in the rest of my life combined." How inspiring is that? For that reason alone, this is one of the most awesome travel photo blogs out there. And yes, his photos are incredible.
---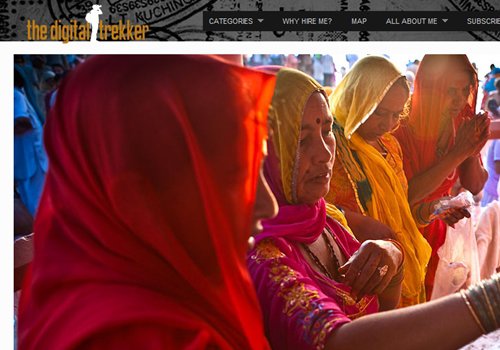 This is also one of the awesome travel photo blogs today for several reasons. First of all, this blog will take you to beautiful places in Asia and Africa. Secondly, the photos of Matt Brandon will offer you a glimpse into the lives of the people living in the places he has visited. He is a "humanitarian photographer" and it shows in his amazing photos.
---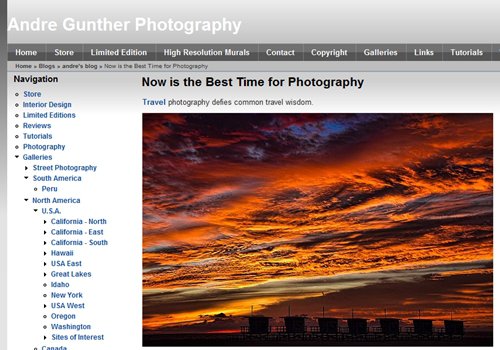 This is a blog that will make you wish that you can leave your dead-end job and see the world. NOW. Most of the photos are taken in the USA but there are also other posts focused on Germany, Peru, Canada, and Mexico. Visit his blog for the photos and for the photography tutorials as well.
---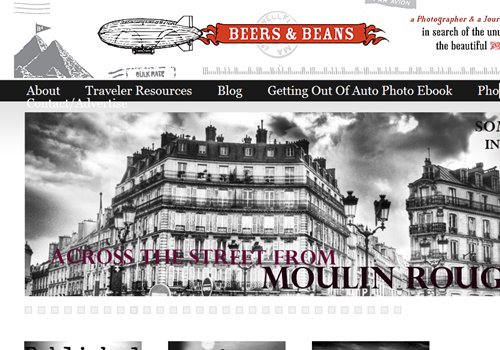 "A photographer and a journalist travel the world...in search of the unusual, the mundane, the beautiful, and the forgotten..." Somehow those words make me think that Randy and Beth are fun travel companions. Their photos are just incredible, I tell you. You will love their blog for the features on the technical stuff behind travel photography as well.
Oh man, introducing you to these awesome travel photo blogs is making me itch for an adventure. I hope that you enjoyed this list of awesome travel photo blogs. Whether you have a plan to set foot on all corners of the world or you are simply a photography enthusiast, you should bookmark these awesome travel photo blogs.
So, where are you off to next?
---
Comments
Popular
Related
Recent