COMMENT
If so, you will very much enjoy this post on 14 Most Festive Christmas Trees from around the World, written by Mary Daunheimer and shared by Sofiya Takh and Alena Ioffe!
Can't wait to hear what Christmas tree you liked best... )))
1. Christmas Tree in Rockefeller Center, New York City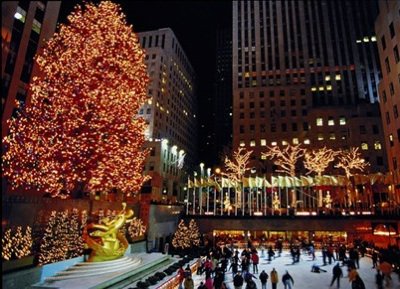 Before the ball drops in Times Square, the Big Apple turns on its holiday charm with the Christmas tree in Rockefeller Center.
Christmas Tree on Monte Ingino in Italy