Are you tired of staying at the Hilton every time you go on a vacation? Yeah, I think that would kind of get tiring too. The 7 Bizarre hotels I am about to show you are definitely not something you are going to find on the common list of hotels. In fact, as a guest, you may complain about the room just so you can look at the other rooms they have! So, let' s get started with this bizarre blog …
Before I start, take note that you can type in the names of the hotels in Google so that you can find them.
---
7

Exploranter Hotel in Brazil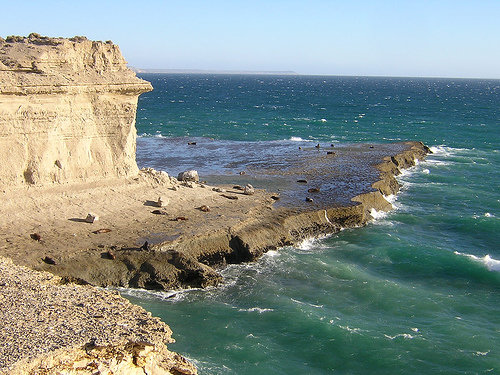 Photo Credit: karen_amazona
The Exploranater hotel really is something. It is located in Brazil, but you are not going to be in Brazil for a long time. This hotel is on wheels. Don't worry, you will be able to take a shower, spend time in the kitchen and it even has twenty eight beds.
---
6

Ice Hotel in Sweden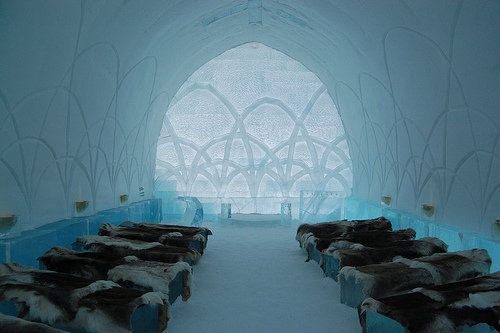 Photo Credit: fotofrivolity (Mrs Maccas-to-be)
This is where I want to be right about now. For those of you visiting Sweden, you should stay at the Ice Hotel. This hotel has over six thousand square feet of ice and snow. Currently, you can find other ice hotels throughout the world, but the one in Sweden is the biggest.
5

Dog Bark Park Inn in Idaho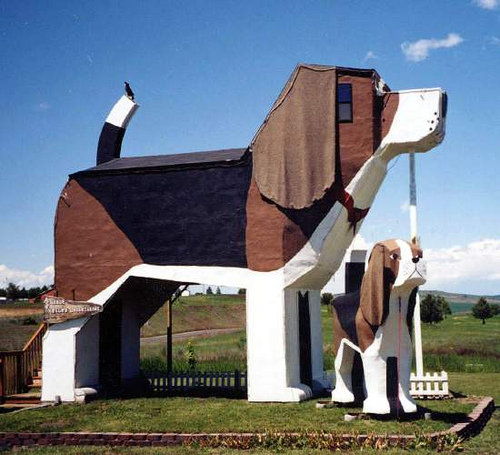 Photo Credit: mike ashworth
I have never been to Idaho, but I heard about this hotel. This is for dog lovers, of course. It is in the shape of a beagle (the world's largest) and is a bed and breakfast. This would definitely have you thinking you're sleeping in the dog house.
---
4

Harbour Crane in Amsterdam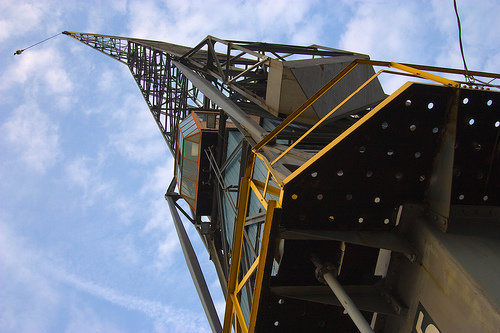 Photo Credit: Erwin Bolwidt (El Rabbit)
This one is definitely build for boys! The name is exactly what it sounds like. It is an operational harbor crane and is situation on the quay. It offers a luxury room for two. The height will vary with the level of the sea, but it could be anywhere from 17-49 meters high.
---
3

Poseidon Undersea Resort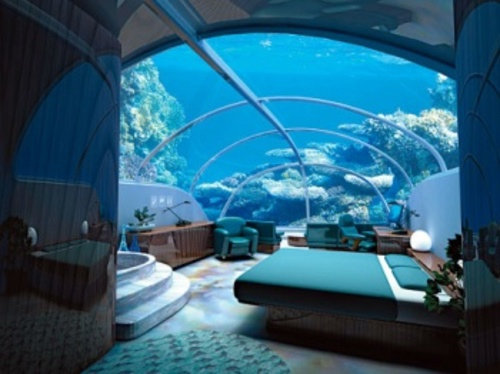 Photo Credit: himeraonline
The underwater resorts are accessible by an elevator. Seventy percent of the suite have walls that will give you a beautiful view of the ocean. You can easily interact with the surroundings. When you push a button, you can feed the fish or turn sparkling lights on underwater at the flip of a switch.
---
2

Fur N' Feathers Rainforest Tree Houses in Australia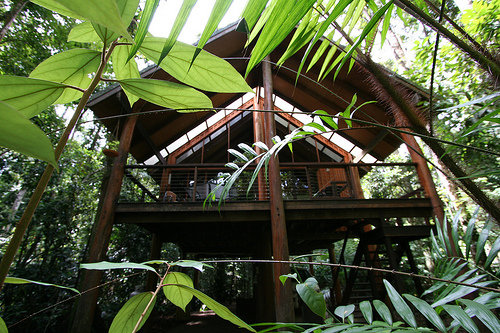 Photo Credit: sharon119
Now, this sounds like a good hotel for those that like nature. This is a wildlife sanctuary that has been placed on over one hundred acres of endangered rainforest. As a guest, you will be staying in a luxury pole house that is looking over the Ithaca River.
---
1

Green Magic Tree Houses in India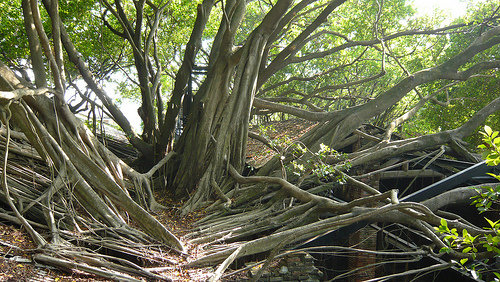 Photo Credit: 每ao3 ☁。。
For those of you who have always wanted a tree house as a little kid, yet you have never gotten to experience yet, we bring you Green Magic Tree Houses located in India. The trees the houses are in is located in a rainforest. Each house offers a telephone, running water and a private bathroom.
Those are 7 bizarre hotels. I think it beats staying in the ordinary hotels any time! Of course, i'm sure they cost a bit extra, but I think the stay is well worth it. Have you even stayed in a bizarre hote?
Top Photo Credit: Paolo D'Amelio
---
Comments
Popular
Related
Recent