Reading is one of the most basic skills a child learns as part of their early education, and it's so important as they continue to grow. Some children take to it like ducks to water, but some may need a little encouragement. There are many ways to encourage your children to be life-long readers, from reading to them from the day they're old enough to sit on your lap, to letting them choose the books they want to read . Here's my list of the best eight ways to encourage your little ones to read…
---
1

Start Young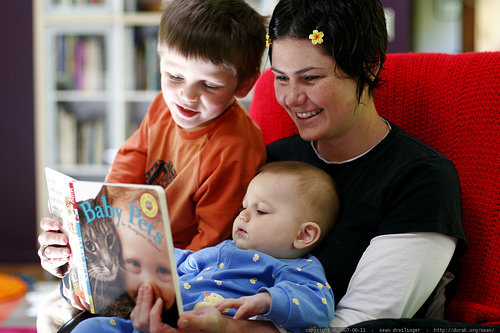 Photo Credit: sean dreilinger
Is there anything sweeter than holding your sleepy baby on your lap and reading "Goodnight Moon"? Ask any parent and they'll tell you those are some of their best memories. But it's also the best way to encourage your child to be a reader when she gets older. The younger you start reading to them, the better the chance they'll want to read as they grow up!
---
2

Let Them See You Read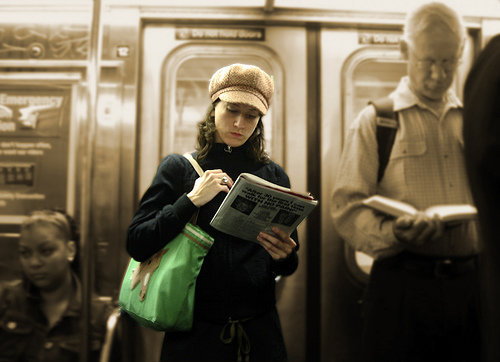 Photo Credit: lorenzodom
Often time, children learn to do by seeing what their parents do, so one of the best, most effective ways to encourage your children to read is to let them see you enjoying books. As they get older, they can join you on the couch with their own books, and it can be a family fun night!
3

Let Them Choose Books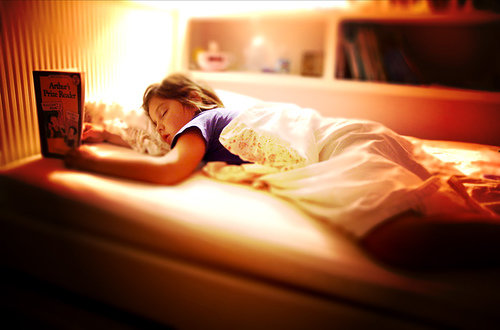 Photo Credit: dinerdog
Remember when you discovered your favoritebooks as a tween? Why not give your child the same magical experience. This will become especially important as your children grow older. If you want to encourage your children to read, make it part of their overall learning experience as part of something they're interested in. If she's into "Charlie and Lola," then help her find book with those characters. If your little man is into dump trucks, then find him books that feature dump trucks, and he'll be more interested, and more likely to read!
---
4

Ask for Books as Gifts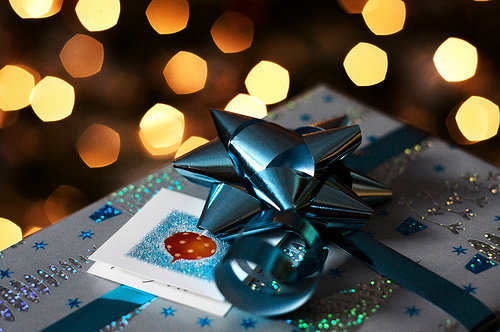 Photo Credit: powerpig
If your children's room looks anything like my daughter's room, it's safe to say they don't need any more toys. There's simply no more room! Why not ask for books asgifts for birthdays and holidays, rather than more toys? Let your child create a wish list on amazon.com and share it with friends and relatives, and make sure to include a note in invitations to let everyone know it's a book party!
---
5

Set Aside Time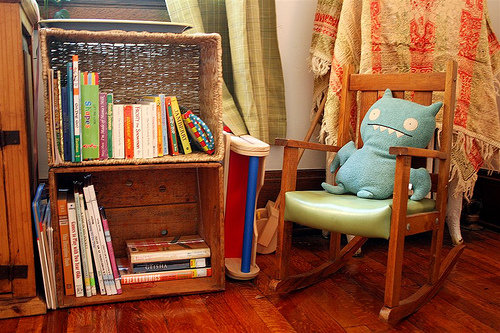 Photo Credit: .Delight
Another great way to encourage your children to read is to set aside special time just for reading each week! For one night a week, shut off the TV and video games, and read together after dinner. When the children are younger, you can read aloud to them from a chapter book. As they get older, they can choose their own books, or magazines, and you can all sit in the same room and read. It's also a great way to relax, so you're teaching them stress-relief at the same time!
---
6

Reward Them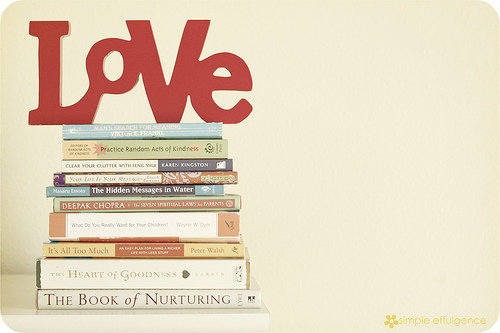 Photo Credit: life through the lens (simple effulgence)
Make a chart with a row for each child, and as they complete books, add a star. When they reach a certain number of stars, they get a special treat… maybe a new book or magazine or just something to satiate their sweet tooth? Make sure the goals are attainable, and let your children choose the rewards!
---
7

Choose Role Models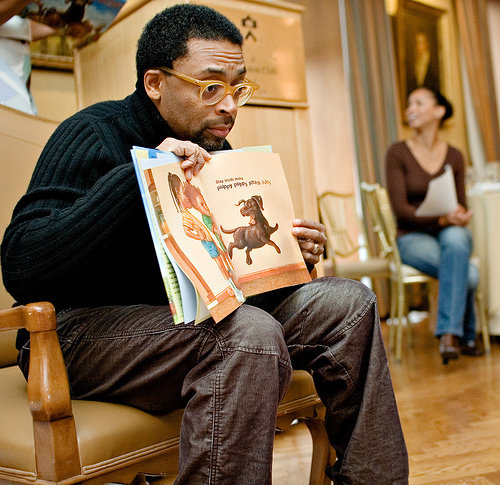 Photo Credit: Ryan Brenizer
Every child has a hero, whether it's a family member, like mom or dad, a sports figure, celebrity, or someone else. Encourage your child to read by showing them that their heroes read, too. Photos of just about any famous person doing just about anything, including reading, can be found all over the internet. Or, help them choose a favorite author and learn about them and their subjects or characters. That will also encourage them to read!
---
8

Start or Join a Book Club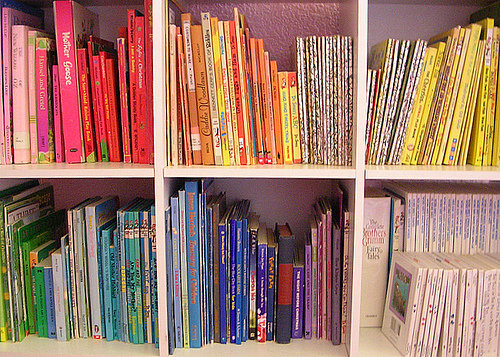 Photo Credit: kathrynivy.com
Form a small group of other parents and children and make a book club! Let the children take turns choosing the books you'll read then meet once a month, or every two weeks, to talk about the book and choose the new one. Some libraries offer book clubs, or a meeting space if you want to start one there! Your kid might evenfind a new BFF at the book club!
There are so many ways to encourage your children to read, and it's so rewarding when they do become book lovers! Do your children love to read? How did you encourage them? Please let me know!
Top Photo Credit: melissann
---
Popular
Related
Recent