Before I get started, let me type a quick disclaimer: this is most certainly NOT a list of nutritious, low calorie snacks that will satisfy your sweet cravings. This is a list of my favorite guilty pleasures, sweet treats that I know are bad for me, but I don't care. See how many of these you love, too, for occasional indulgences!
---
1

Lindt Lindor Truffles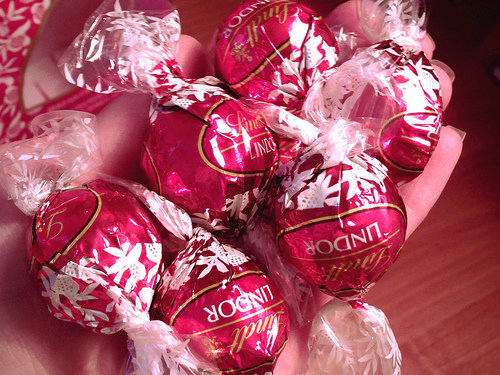 Photo Credit: chocolate_soul
These are far and away my favorite guilty pleasure, a stiff shell of chocolate with a creamy filling inside. You might be wondering if three of these little truffles are enough. Bear in mind they're so rich, so very exquisite, that indeed, three pieces is enough to share! Choose from milk chocolate (red wrapper), dark chocolate (blue), raspberry (pink), hazelnut (brown) white chocolate (yellow), mint (green), peanut butter (orange), or extradark chocolate (black).
---
2

Ghirardelli Luxe Milk Chocolate Crisp Bar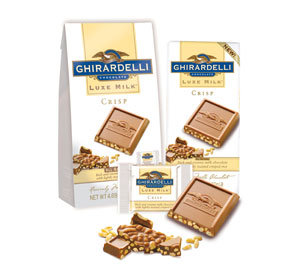 Photo Credit: ghirardelli.com
Almost three ounces of the silkiest, smoothest milk chocolate with the crunch of crispy rice. Who says fine chocolate has to be imported? Order online or find in grocery and organic foods stores across the U.S. Yum!
Trendinig Stories
More Stories ...
3

Raffaello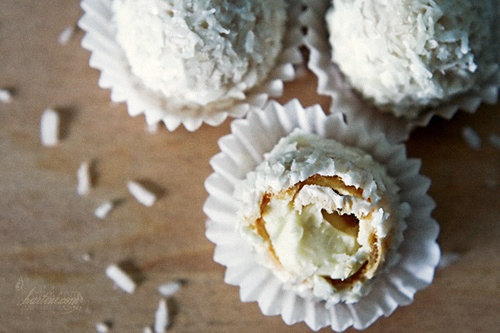 Photo Credit: ♥ he@rt ♥
These are so good, they're almost pornographic and ought to be delivered to your door in a discreet brown wrapper. If you love coconut, then there is no better treat in the world. Close the blinds, turn down the lights, and indulge alone or with your sweetheart on a romantic night in!
---
4

Swedish Fish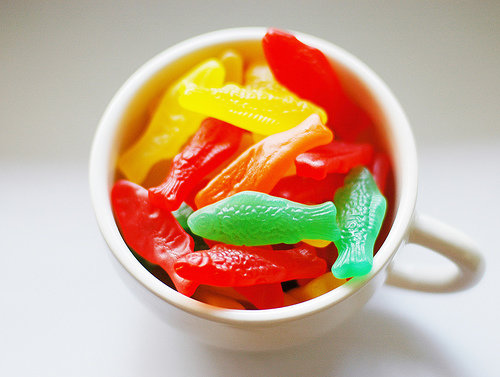 Photo Credit: *Cinnamon
These come in a variety of flavors and colors, but by far the best is the original red. Originally exported by a Swedish company till they were bought over, these tasty treats are now made in Canada. I buy a bag of these every time I go tothe movies, and they're so chewy and delicious I always want more!
---
5

Good N Plenty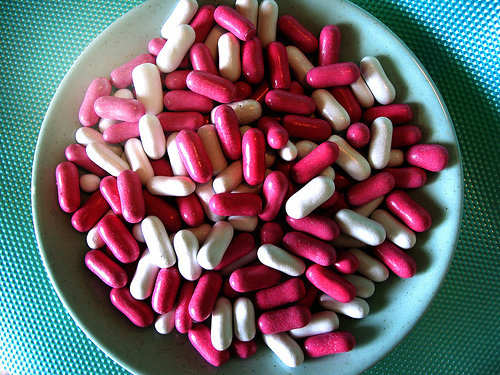 Photo Credit: tamelyn
If you like the flavor of black licorice, these are the treats for you! My mother used to munch on these once in a while when I was a child, and I loved the pretty pink and white colors, but I hated the taste. Now, I love the taste, and I make sure to bring a box with me when my mother and I hit the used bookstore by her house.
---
6

Old Dominion Peanut Brittle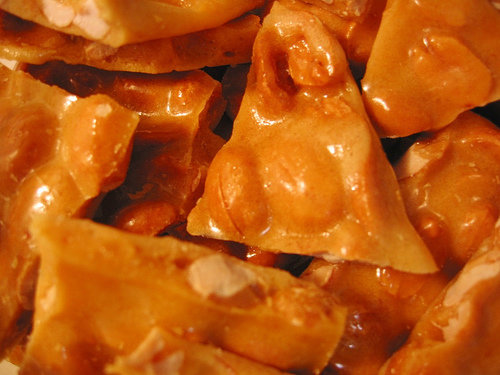 Photo Credit: PinkCupcake
I absolutely adore peanuts and anything made out of them. So naturally, I love peanut brittle! It's crunchy, sweet, and peanut-y. Break off a chunk and crunch through it with a tall, cold glass of milk… so yummy! And peanut is actually good for you...maybe the Brittle not so much :D
---
7

Gillham & Grand 70% Dark Chocolate with Raspberry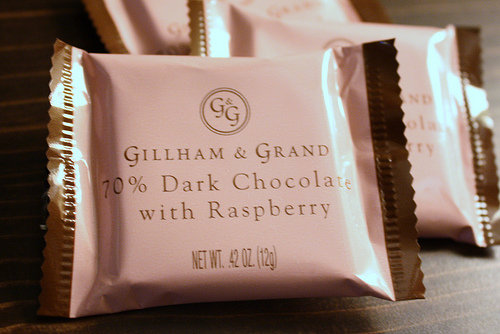 Photo Credit: JennKstep
My favoritechocolate used to be Ghirardelli Dark chocolate with Freeze-Dried Raspberries, but sadly, they stopped making it, and the closest I've been able to come to it is the Gillham & Grand Dark Chocolate with Raspberry. I love it because it has chunks of raspberries, not a goopy raspberry filling.
---
8

Jolly Rancher Pink Lemonade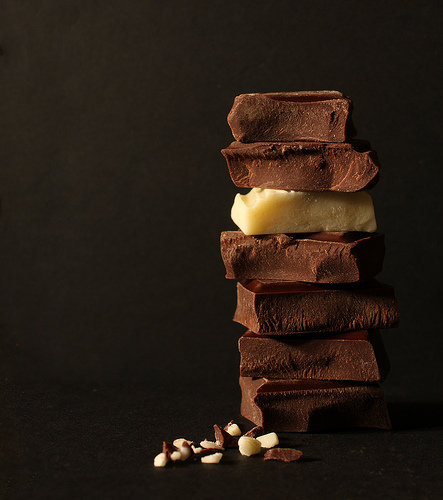 Photo Credit: Gryfon
It's nearly impossible to find Jolly Ranches candy or lollies in the Pink Lemonade flavor, but if you can manage to find one, you'll love it! It tastes exactly like pink lemonade, that same bitter-sweet combination that reminds you of hot summer days when you were a kid.
---
9

Aero Mint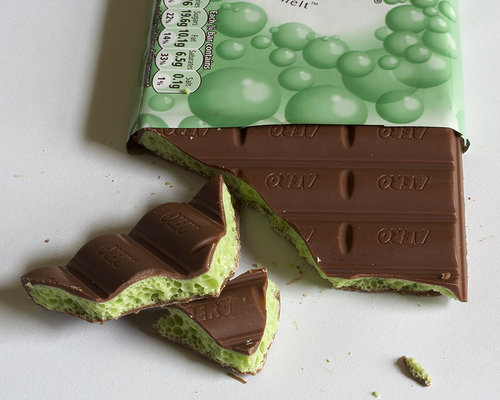 Photo Credit: Jeffrey Morgan
If you can't find one of these, then I suppose a York Peppermint Patty, a mint Three Musketeers bar, or a box of Junior Mints will do instead. What could be better than chocolate with mint, after all? And Aero is the best, because of the air bubbles… trust me!
---
10

Starburst (orange Flavor)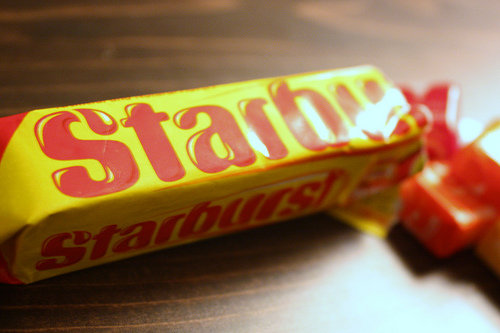 Photo Credit: JennKstep
Really, it doesn't have to be Starburst orange flavor — it could be Skittles, Jolly Ranchers, Sour Patch Kids, even Tootsie Rolls, as long as they're the orange flavor. They don't taste anything like a real orange, but it doesn't matter. They're delicious! Now I have a craving for my favorite orange and white chocolate cheesecake!
So whether you're staying in and renting a romantic movie, heading out for a day of shopping, or just need a little comfort food, try one of these tasty treats! But remember, enjoy them in moderation — they're loaded with fat, sugar, calories, and some of them even have caffeine! Which treat do you like best? Why? Please let me know!
Top Photo Credit: kmrphotography
---
Comments
Popular
Related
Recent