If you're a cat owner, then you know what happens when you shake the can or bag that holds your kitty's favorite treats. Oh, the delight! But cats are fickle, and often what used to be their favorite treat is now bland and boring, so maybe it's time to change it up a little and buy her something new! I can help! Here's my list of 7 yummy kitty treats!
---
1

Wellness Pure Delights Jerky Cat Treats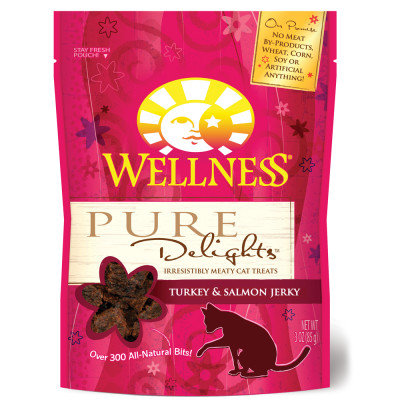 Price: $4.99 at petsmart.com
What sets these cat treats apart is the fact that they contain no wheat, corn, or soy. They're available in a turkey and salmon jerky or chicken and lamb jerky. I think my cat would love the salmon jerky, and I can't wait to buy these for her!
---
2

Pounce Shake It-up Chicken & Cheese Flavor Cat Treats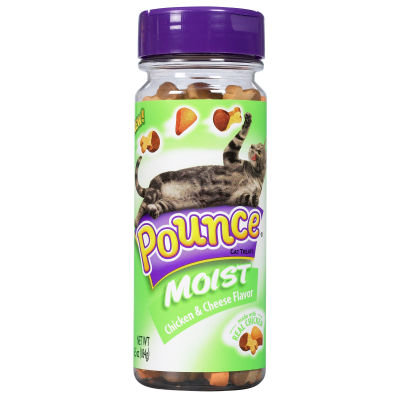 Price: $2.09 at petsmart.com
This is my cat's favorite treat right now, and she goes crazy when she hears me shake the jar they come in. They're small pieces, so I usually give her two, but that seems to be enough to make her one happy kitty cat!
3

Pounce Hairball Treat-Ment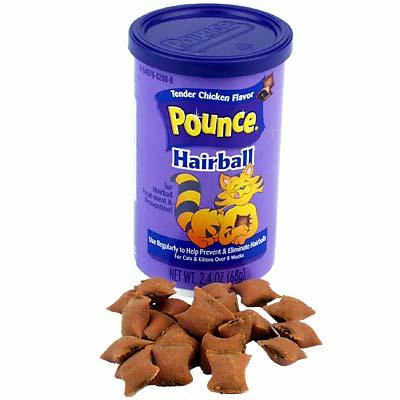 Price: $3.99 at petsmart.com
If your cat gets the occasional gross hairball, save yourself the hassle of clean-up and the kitty some stress by giving her these treats! They're made with a hairball-preventing medicine inside, and she'll have eaten the treat before she even knows it was in there. She'll think it was just her favorite Pounce treat.
---
4

Bell Rock Grass Goodies Semi-Moist Cat Treats

Price: $2.99 at petsmart.com
Whenever my cat manages to get out of the house, I know just where to find her — at the edge of the patio, chewing on the longer grasses that grow there. If your cat is the same, then she might love these treats, too. They're made of wheat grass, a much safer alternative to your yard or your house plants.
---
5

Meow Mix Tartar Control Cat Treats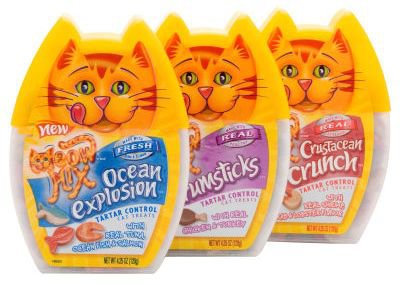 Price: $2.79 at petsmart.com
Most cats have a problem with tartar on their teeth, so why not give them a treat with ingredients that are made to fight kitty tartar? Not only do these treats do just that, they're also tasty, and my kitty loves them!
---
6

Friskies Crunchy Tartar Control Indoor Cat Treats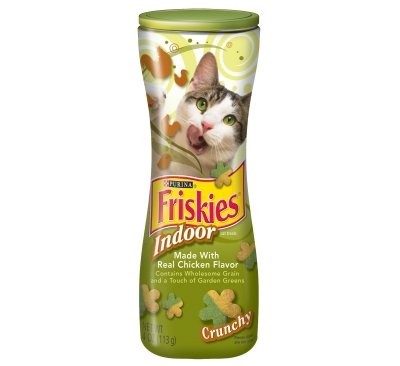 Price: $3.29 at petsmart.com
These are more treats that fight tartar, but they're also made for indoor cats that may not get enough nutrients that help their digestion. They may sound more like medicine than a cat treat, but they're not, and I'll bet your kitty will love them!
---
7

Pit'r Pat Fresh Breath Mint Flavored Cat Treats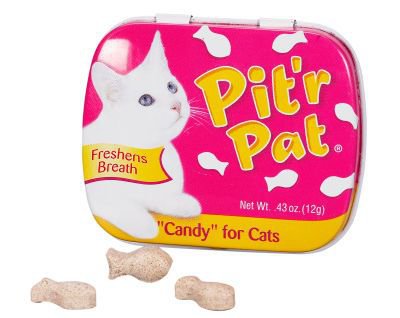 Price: $2.19 at petsmart.com
Well, sure! Cats get bad breath, too, so why can't they have tiny little fishy mints? I bought a tin of these on a whim, but my cat actually likes these a lot! And they really do help get rid of her bad kitty breath. Cool!
Give your kitty a couple of these, then see how fast she comes running the next time you crinkle the bag or shake the can! Have you given your cat any of these treats before? Which does she like best? Or is there another treat she likes better? Please let me know!
---
Comments
Popular
Related
Recent