Cookies and milk are just about one of the most popular snacks known to Americans! But do you ever get tired of the same old boring chocolate chip cookie or sugar cookie? I've got some absolutely delicious cookie flavor combinations for you to try!
---
1

Chocolate and Mint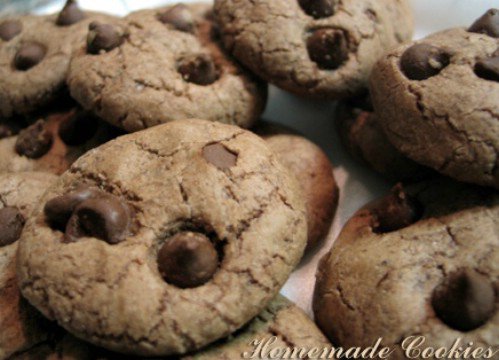 Photo Credit: Ms. Rosie
What a yummo combination! Fresh tingly mint and rich sweet chocolate together in a warm moist cookie will drive you insane with pleasure! Be sure a have a glass of cold milk nearby to go along with your treat.
2

Peanut Butter and Marshmallow Crème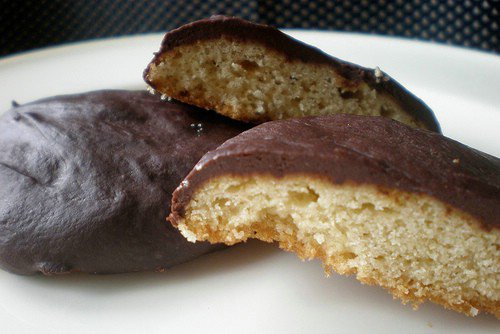 Photo Credit: nicole C. lang
We've all had a peanut butter and marshmallow crème sandwich, but did you ever wonder what would be better than that sweet sandwich? A cookie in that same awesome flavor! Don't knock anything till you've tried it once!
---
3

Butterscotch and Vanilla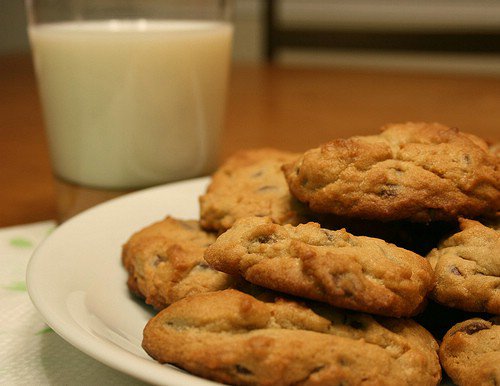 Photo Credit: Caitlin Downing
Any butterscotch fans out there? Try mixing vanilla and butterscotch flavoring together. You may wonder why you never tried it before. Simply and completely delish!
---
4

Coconut and Chocolate
Photo Credit: ? honeybee photography ?
Let yourself be whisked away to a tropical paradise for a minute or two! This flavor combination will have you wondering if you took a quick jet plane over to Hawaii! The sweet combination of coconut and chocolate together will satisfy all your sweet-tooth cravings.
---
5

Orange and Strawberry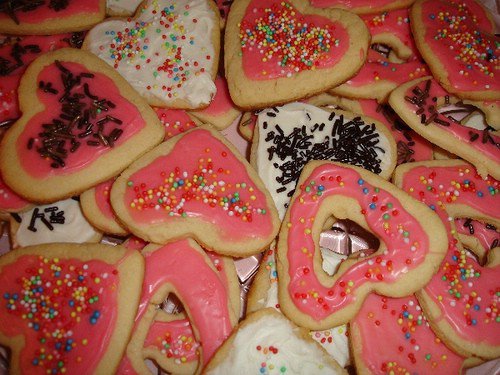 Photo Credit: OceanEyesDubai
The perfect fruity blend! You've tried it before in slushes or lemonades, but what about cookies? Go ahead, give it a whirl. Maybe you'll find a new fave! If not, at least you tried, right?
---
6

Caramel and Apple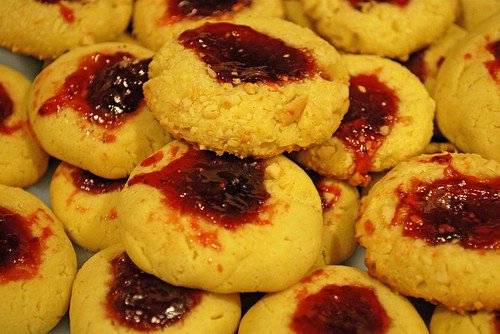 Photo Credit: mattzee
Just in time for fall! A caramel and apple cookie will be a big hit with the young and old alike at any fall festival or family get-together. Make lots of extras because you are going to need them for sure!
---
7

Cinnamon and Butter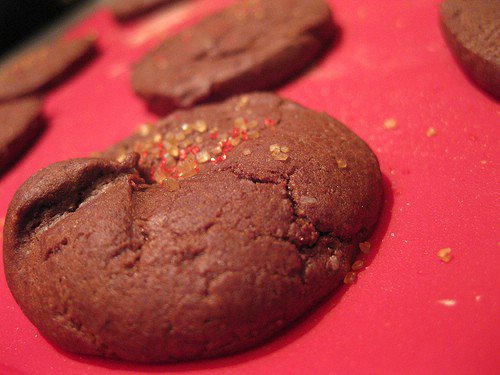 Photo Credit: Autumn84
Everyone loves a good cinnamon cookie just dripping in butter. Put a lot of butter IN the cookie and ON the cookie! You will have to hit the gym up to melt of the extra pounds this little cookie packs on but it will be so worth it!
Just reading about these cookies is enough to make you gain weight! They all sound super yummy and totally divine! Which is your fave cookie flavor combination?
Top Photo Credit: sarah.beebe
---
Comments
Popular
Related
Recent