I just can't stop looking up holiday desserts and treats! Now, it's all about treats that will evoke the holiday spirit at little gatherings, parties, and get-togethers. Most of the delicacies in this post are somehow tied to the holiday season, so I hope you get as excited about these 8 tasty winter treats as I am!
---
1

White Hot Chocolate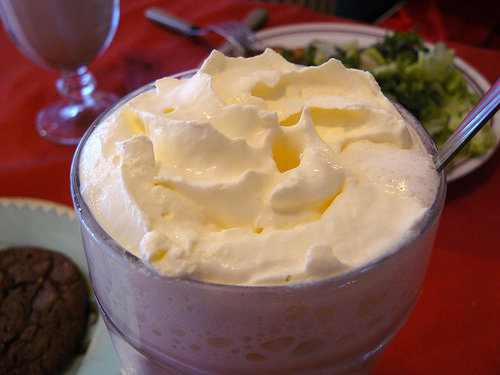 Photo Credit: ~ Sandy ~
A take on a classic, there are dozens of different ways you can make or get your hands on a cup of white hot chocolate. Festive as well as delicious, this is a great treat to serve at parties or to just make for your family. It has its own distinctive flavor, but is still full of chocolate goodness.
2

Winter Cookies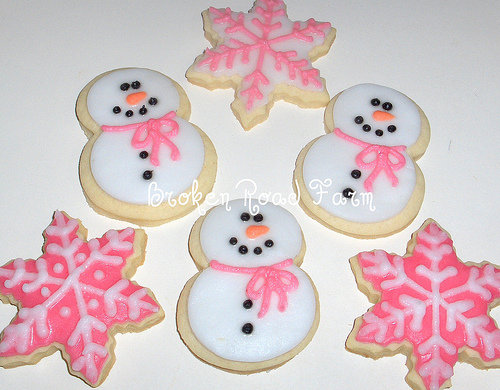 Photo Credit: Broken Road Farm
Sugar cookies are so popular during winter and the holidays, because you can decorate them in so many ways. You can make them into trees or mittens or ice skates, or into your favorite holiday characters. At my house, we can't let the winter go by without making at least half a dozen batches over a three month period!
---
3

Snowy Macaroons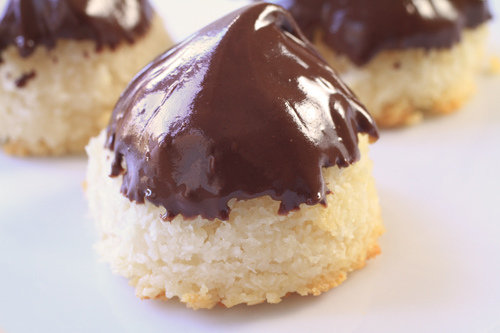 Photo Credit: Coconut Recipes
Macaroons make a great holiday treat. All you have to do is get a little inventive with the chocolate dipping, as you see here. Can't get any better than that, right? Wrong! Follow up this step by covering the still warm chocolate with shaved coconut and you'll have a fleet of snowballs!
---
4

Snowball Cakes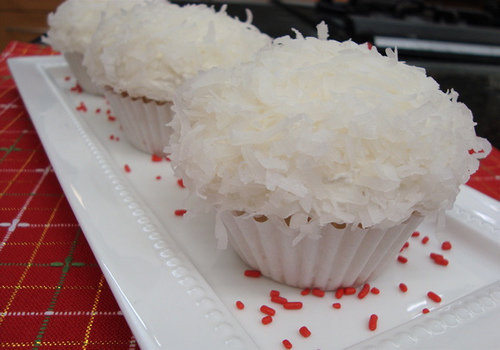 Photo Credit: averagebetty
Coconut is actually a common ingredient – or trick, if you like – when making winter treats. Making your own snowball cakes is easy this way, because all you really need to do is make cupcakes and go crazy with the coconut. Of course, there are lots more technical recipes out there as well; let me know if you try some good ones!
---
5

Cranberry Mousse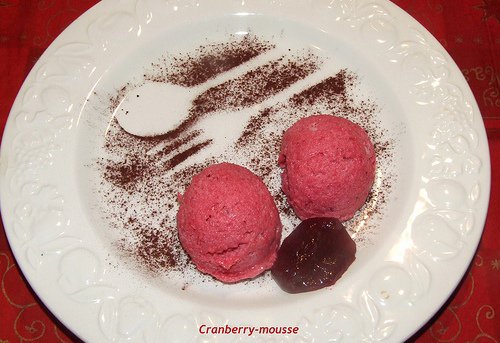 Photo Credit: arden1911
Cranberries are another staple in many winter treats, because their color is so festive and the fruit itself is so evocative of the holidays. Speaking from experience, the first time you make mousse, it is a somewhat harrowing experience. However, there are plenty of easy recipes for cranberry mousse, and it makes a great dessert!
---
6

Hot Apple Cider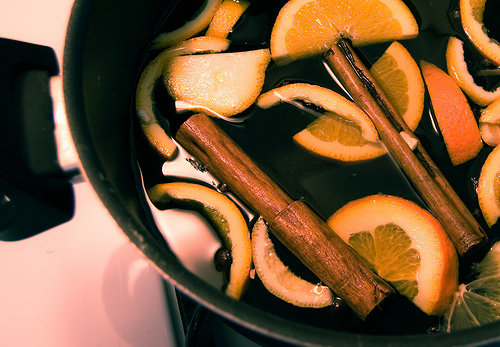 Photo Credit: Mike & Corinne
Can you even get through the little without a little bit of apple cider? Is that even allowed? There are plenty opportunities to buy apple cider at the store now, but some people go all out with a homemade batch. Do any of you make your own cider?
---
7

Pineapple Upside-down Cake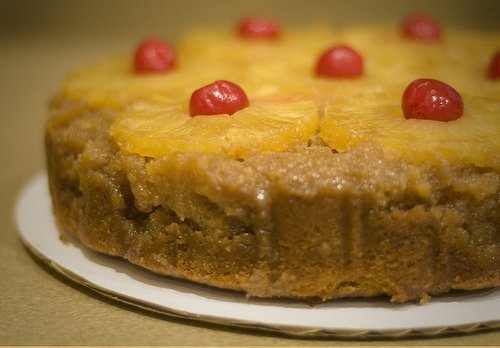 Photo Credit: Made In PHL
The colors, the pineapples slices, the bright maraschino cherries: pineapple upside-down cake – or cupcakes! – is a great holiday treat. It just looks so festive, and it is beyond delicious. This is a fun recipe to make anyway. It's sort of like putting together a puzzle, when you arrange the fruit at the bottom of the pan.
---
8

Eggnog Pudding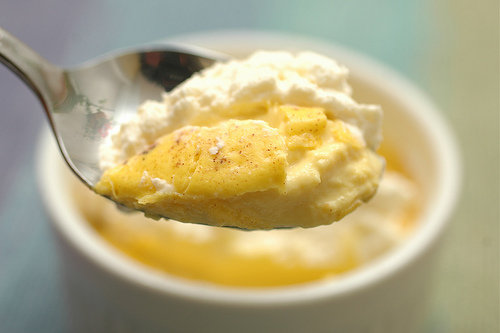 Photo Credit: snowdeal
Now here is what you do with that leftover eggnog. I am dying to try this. I mean, I love pudding, I love eggnog, I don't see what can go wrong here. Again, this makes a great dessert for family dinners or a great treat during holiday parties.
There are so many winter- and holiday-themed foods and drinks, I almost want to plan parties from now to New Years. Are any of you throwing a party this year? What theme are you going with and what do you plan to serve?
Top Photo Credit: jpellgen
---
Comments
Popular
Related
Recent