I gave you a list of craft projects for Easter a few weeks ago. Since Easter is already this weekend, I thought it would be fitting to give you here baking and cooking projects fit for the holiday. Hopefully, you'll still have time to buy the ingredients needed for these recipes. Don't worry, most of these Easter treats to make are very easy to tackle.
---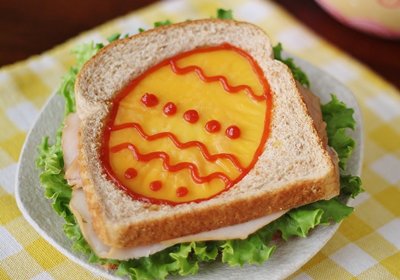 This is courtesy of Cute Food for Kids. The little people in your life would love to wake up to this adorable breakfast food, for sure. This will smell oh-so-good, too. I've always loved the aroma of almost-burning bread.
---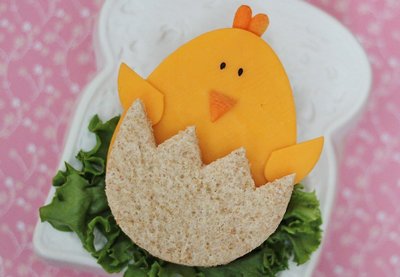 Another cute concoction from Cute Food for Kids. You will be torn between gobbling up the chick or just admiring it in all its cute ways. Any kid (or kid at heart) who loves cheese would surely love this Easter sandwich.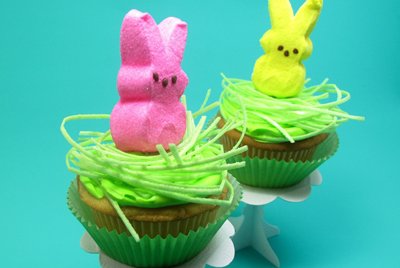 This is one of the Easter baking and cooking projects that will require time spent with the oven. If you live near a Target, go out and get some edible Easter grass RIGHT NOW.
---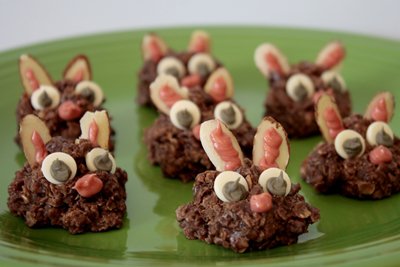 These cookies do not require baking. Main ingredients are quick cooking oats, peanut butter, white chocolate, and almonds. In other words, these bunny cookies will make your dreams come true. They are fun to make, too!
---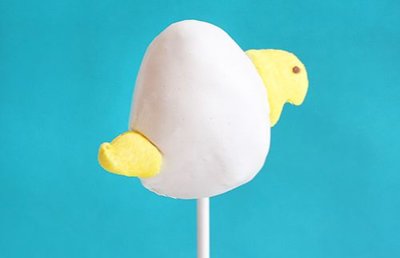 Another Easter dessert idea that belongs to the ZOMG-too-cute category. Warning: making these pops will require you to decapitate peeps. If you do not like the idea of murdering peeps, avoid making these Easter treats.
---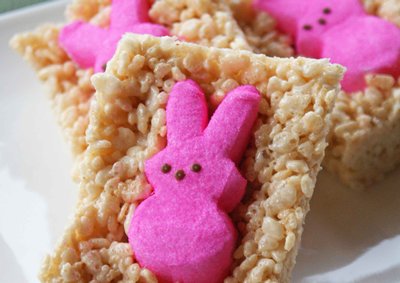 You will need marshmallow bunnies, crispy rice cereal, butter, and regular marshmallows to make these super adorable treats. The bonus: these are very easy to make. You can also go crazy with the decorations if you have other colorful and edible ingredients in the kitchen.
---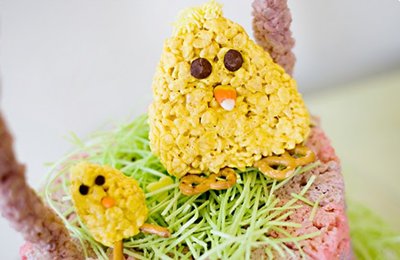 I space out when I encounter recipes with more than 5 steps but I just had to include this. Why? Because the chicks are so darn cute! Look at the pretzel feet! You will need to check out the link for more rice krispie goodies. Your jaw will drop in awe, I promise.
---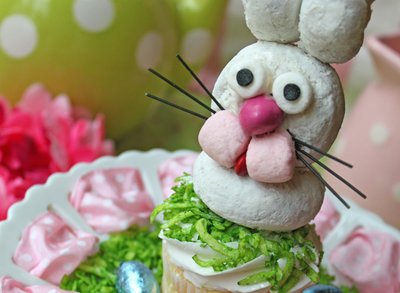 Another cupcake recipe but this one will be decorated with regular marshmallows. I have a feeling that decorating these cupcakes will be more fun than actually eating them.
---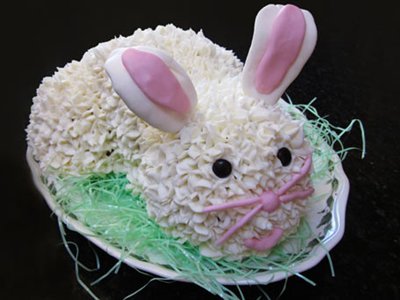 If bunny cupcakes are not enough for you, we give you here a recipe for a bunny cake. This also requires cutting several cakes into bunny body parts. The best part, I reckon, must be applying the frosting onto the assembled bunny cake.
---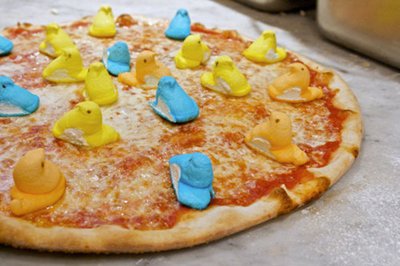 And we finish this list on Easter treats to make by giving you a link to 10 (more ) things you can do with Peeps. I am talking about peep sushi, peep pizza, peep popsicles, deep fried peeps, and many more.
I may have to lay off sugary treats after this. But tell me, ladies, what are you making for dessert for Easter? If you still have no idea, we hope that this list of Easter treats to make help you. If you follow one (or two) of these recipes, make sure to let us know.
---
Comments
Popular
Related
Recent