I love cakes. If there's a show dedicated to cake decoration, I'm on it. My fiancee and I have this dream of one day opening up a cake shop and are actually signed up to take a series of courses in cake decorating! So naturally I spend a lot of time perusing cakes that I think are cool, original, and beautifully made, and I thought I would share the latest batch! Here are 8 unbelieveable cakes...
---
1

Old MacDonald's Birthday Cake(s)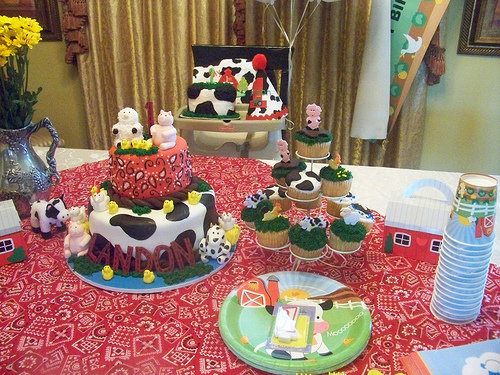 Photo Credit: CAKES BY LAUREN
Wow! I like this cake simply because it is so involved. There are at least three primary pieces, and the details are to die for, from the kerchief patterned fondant to all the well molded little animals. I don't know that I'd ever be interested in making a cake from down on the farm, but you have to admire the artistry seen here.
---
2

Accessories Are Everything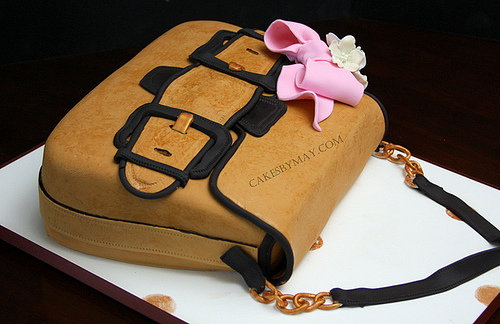 Photo Credit: Cakes by Maylene
And the devil's in the details -- or something like that. Either way, I do definitely admire the detailing on this cake. The fondant itself has been made to look like suede, and that is seriously admirable. Typically, with accessory cakes, I like something a little more over the top in terms of color and styling, but this is so realistic and well made that I couldn't resist!
---
3

Revenge of the Nerds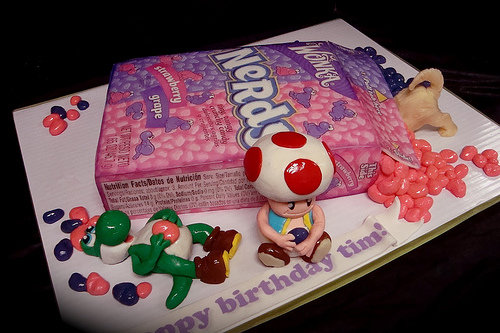 Photo Credit: debbiedoescakes
Who wouldn't love a cake full of Nerds, complete with Yoshi, Toad, and a dog's … rear end. But even still, there is some distinct talent here. I'll confess, I'm not enough of an expert to tell if that's some solid air brushing or a patch, but the cake looks so realistic, that I'm admiring either way. I also like the fact that Yoshi and Toad actually look like Yoshi and Toad.
---
4

Hand Piped Heaven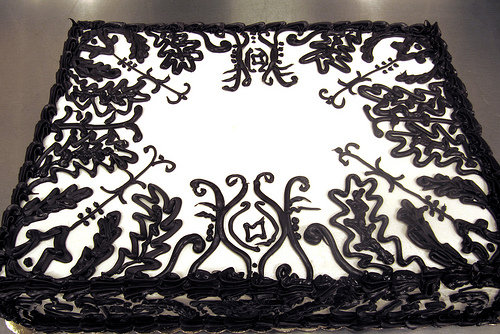 Photo Credit: Tony Albanese Cakes
Okay, in the first place, I love damask. My favorite cakes ever can be seen on Cake Boss -- the three wedding cakes with anemones Buddy did for the bridal magazine shoot, all in black and white with highlights of color. So I love this cake for its styling and its black and white simplicity -- and I am also in awe of anyone who can hand pipe to such a degree, especially when the design is so intricate.
---
5

ABSOLUTly Sweet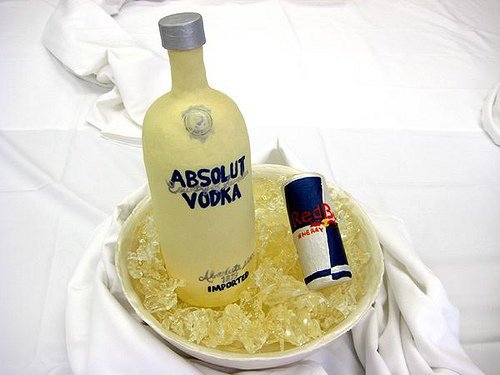 Photo Credit: Tony Albanese Cakes
This isn't quite a cake, it's actually sugar and chocolate work, but frankly anyone who can manage this with sugar is all right by me. Doing good sugar work takes a lot of talent and more patience than I can ever imagine having, and since this particular piece pays tribute to one of my favorite drink mixes, I just couldn't resist!
---
6

Rocking the Red Velvet
Photo Credit: Cakes.KeyArtStudio.com
I actually bypassed this cake at first, thinking that someone was just so proud of their guitar, they submitted their picture to the wrong category. Nuh uh. This masterpiece is not only a realistic representation of a killer electric guitar, but it's made of red velvet. Could you die? According to the description, the only thing you can't eat are the strings -- they're real!
---
7

Cake by Coach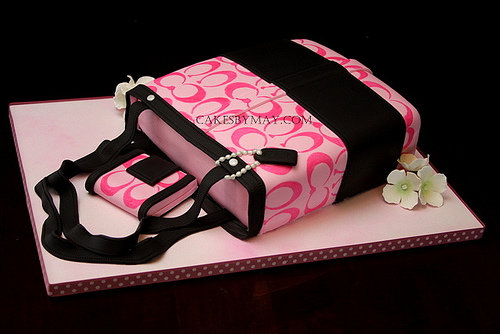 Photo Credit: Cakes by Maylene
Or would that be Coach, by Cake? Either way, this is typically the kind of accessory cake I like, and I adore pink. The details here are absolutely exquisite, right down to the way the purse straps are laid out. Those delectable little sugar flowers are wonderful touches, as well, and check out that tiny string of pearls holding the tab!
---
8

Carousel of Cake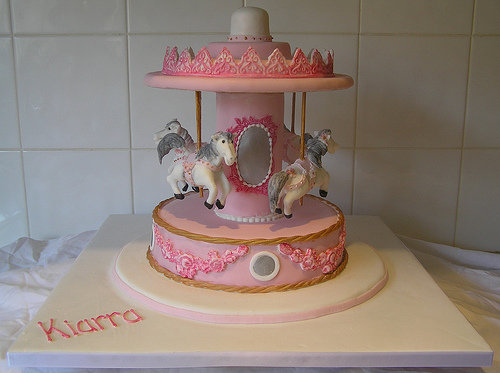 Photo Credit: Torki's Sugar Art
Finally, I picked this Merry-Go-Round just because it is precious. The horses could maybe use a little practice, but since I myself could not even draw a horse if my life depended on it, I'm not going to dwell. What actually caught my eye here was all the rose piping. Details, details, details! You can tell a lot of love and care went into this, and I don't think you can have a truly amazing cake unless you have those two ingredients.
When I was a kid, my mom always got me a Dairy Queen ice cream cake with a design of my choosing -- I had ballerina cakes for years because I intended to be one when I grew up (until I realized I was clumsy). Cakes like these were unheard of, but I still loved all of mine. What was the most amazing cake you ever had?
Top Photo Credit: joey_joey_joey
More
Comments
Popular
Recent