I love cake! Cake is a part of almost every event or celebration, and finding the perfect cake topper can sometimes be difficult. As a matter of fact, I'm still searching for my own cake topper for my upcoming wedding! Here are 7 of the most unique cake toppers I've found among my searching. Not all of these are for a wedding, but they're still cute!
1

Beautiful Baby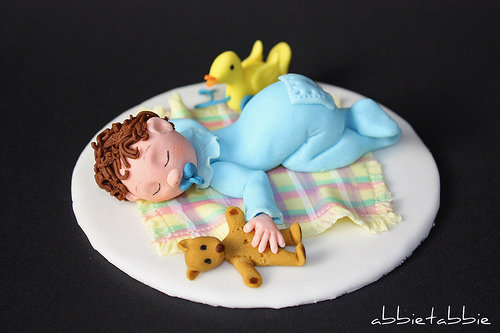 Photo Credit: abbietabbie
This little baby cake topper is so sweet and adorable! It's perfect for a baby shower or a welcome home baby party. You could change the color of the sleeper to pink if it was a girl.
2

The Happy Couple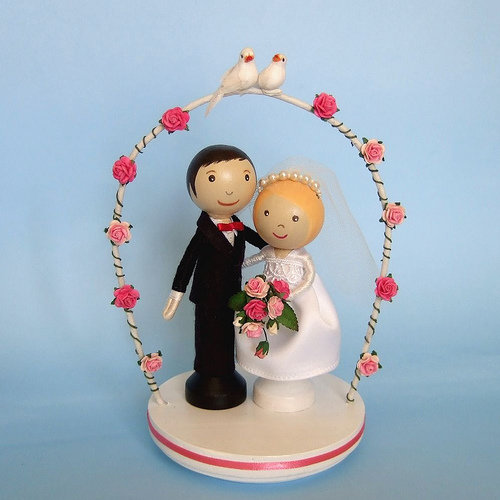 Photo Credit: Wee Cute Treasures
How lovely! What a more unique cake topper could you find? This couple looks so happy together and I love their sweet little wooden faces. Perfect for a wedding with a country theme.
3

Fluttery Fairies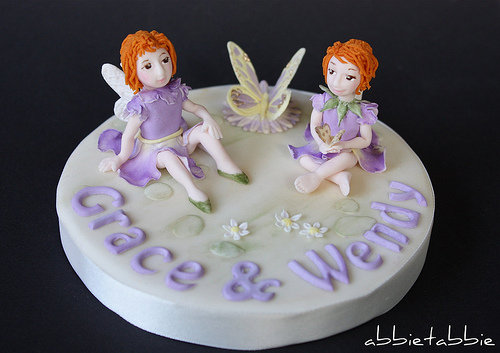 Photo Credit: abbietabbie
I love fairies to begin with, but this is just priceless! Personalize it with your own name and favorite color. You have to admit, not many people have a fairy cake topper so this is one very unique idea!
4

Good Gardening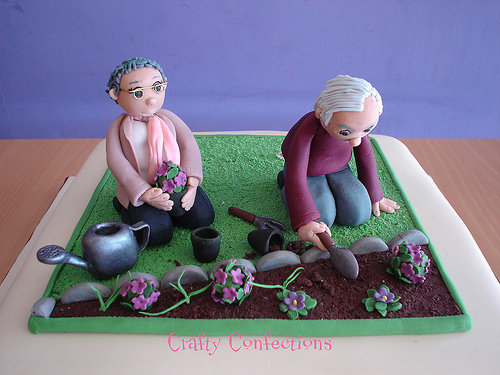 Photo Credit: Crafty Confections
How precious! This would make the perfect birthday or maybe retirement cake topper for an older couple who loves gardening together. It's sure to bring some tears by the sentimental value of what's represented.
5

The Happy Couple +1!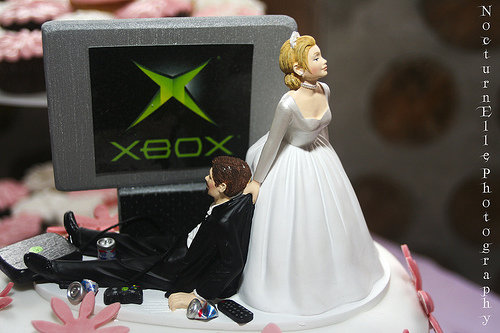 Photo Credit: d♥llparts
This is absolutely hilarious! I'm sure many brides out there could empathize with this one, myself included! This would most assuredly be the cake topper for you if your man loves his XBOX.
Lisa
LMAO!!!! #6 it would be so pretty to have flowe...
6

Gorgeous Flower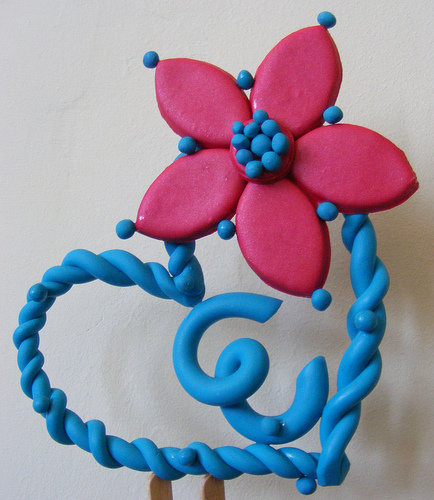 Photo Credit: black raspberry bakery
Wow! That took alot of work but it's absolutely goregeous! It's made out of clay so that you could save it, this unique cake topper could go on a wedding, a birthday or a graduation cake. It's so colorful and bright, it's sure to bring cheer to your party!
7

Sign of Time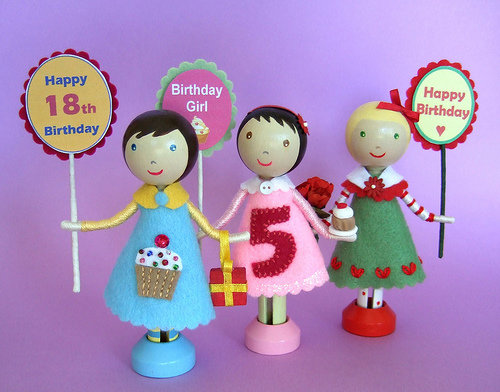 Photo Credit: Wee Cute Treasures
Aww, too adorable! These little wooden girls are as sweet as the cake itself. Sure to bring lots of ooh's and ahh's from your guests, this is one cake topper you don't want to pass up!
I hope these cake toppers give you some ideas of what's availble for your own unique cake topper. This is one area where you can express yourself and be creative and free! Which is your favorite cake topper, and why?
Top Photo Credit: n_orina2