Most men put on pounds over the winter, but unlike women, they aren't always as keen to shed them before the summer comes. Instead of lusting over his pre-winter bod, you could help himshed the pounds.Coming out with it directly risks hurting his feelings, though, and creates an insecurity. Instead, use these 7 sneaky ways to get him into shape without him noticing.
---
1

Date Night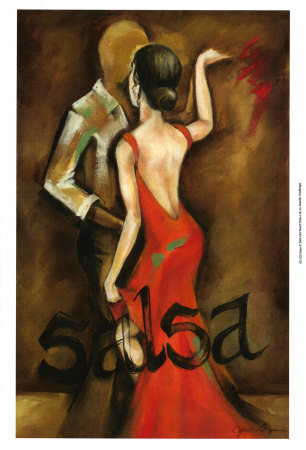 Instead of a typical movie and popcorn date night, pick something more energetic. Salsa lessons, dancing at the club (without alcohol), bowling… anything that is active, and that you can do together. Not only will he shed the pounds, but you'll feel much closer and get fit together, too.
---
2

Drinking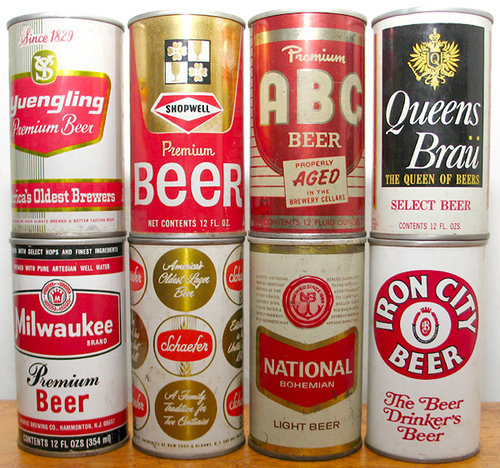 Photo Credit: defekto
Men love beer, so cutting it out completely is far too harsh. Instead, monitor his drinking habits. When he is drinking at home, or where you are around, get him a glass of water between pints. This will help to prevent a hangover and keep the body hydrated, but it will also make him feel fuller. Beer contains alot of calories for no real benefit, so filling him up on water will make him drink much less.
---
3

Compete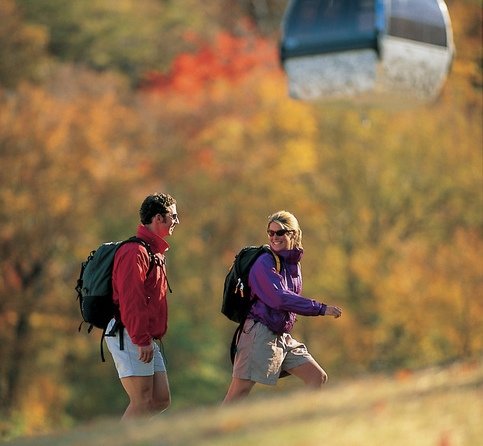 Men are competitive by nature, so appeal to this side of him. Avoid a dietcompetition, though, as this could make him stop eating. Instead, suggest a hike, or a fundraising trip up a hill. You can train together, and lose weight together!
---
4

Meals

He will associate diets with starvation and rice cakes, but prove him wrong by producinglow calorie, tasty meals. Lean burgers, popcorn and even beef jerky can still be enjoyed on a diet, and can make tasty meals which will keep him trim.
---
5

Work out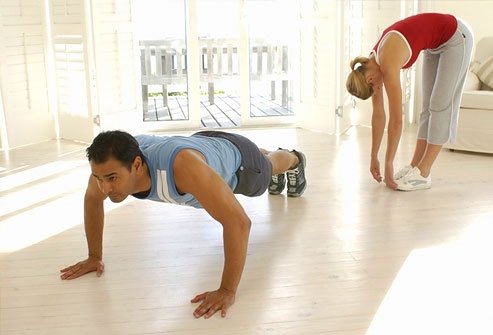 Studies show that couples who hit the gym together stick to their work outs 94% longer then those who go alone, so get a joint membership and hit the machines. You can even chill out in the saunatogether afterwards, and gym memberships usually have discounts on massages and facials too. Perfect!
---
6

Book a Holiday

Book a holiday, even if its justa weekend away somewhere close. While the thought of wearinga bikinimight keep you away from the fridge all Summer, he will probably need a 'target' to slim for.
7

Hit the Bedroom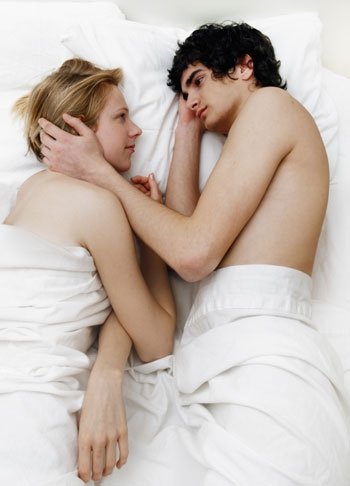 A fast and easy way to burn off calories is byhaving sex, so research some new positions and help him get trim! Not only will you both get fit, you'll get much closer, and probably feel happier too. But really, who needed an excuse?
These tips should be enough to spur him into losing some pounds, and having someone else to exercise and eat well with means you are much more likely to adopt the good habits long term, which will make you both much healthier. Just remember to let him have his snacks sometimes! Have you got a sneaky way to help him lose weight? Please let me know!
Top Photo Credit: KissTheBride
---
Popular
Related
Recent