Wouldn't it be great if you could have your make-up done by a professional every day? However, having a MAC artist beatifying you on daily basis doesn't come cheap so most of us ladies will just have to settle with the next best thing, and that's watching tutorials and figuring out to how to do it by ourselves! And the truth is that you really can do your make-up like a professional artist, you just need some practice and, of course, a few good make-up tools. So here's the list of the most essential ones any girl wanting her make-up done perfectly should have.
---
1

Soft Eye Shadow Brush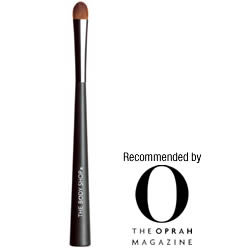 Price: $15.50 at thebodyshop-usa.com
This is one of the basic tools you just can't afford not to have. Now, many of my friends prefer to use those spongy applicators instead but the effect is not nearly the same. You see, although the brush seems less precise and harder to get used to, if you want that even, silky effect, this is the tool for you. Using your fingers is a no-no unless you are a six-year-old, and a sponge applicator is only good for creating a smudgy effect, so do invest in this brush. You will love it!
---
2

Blender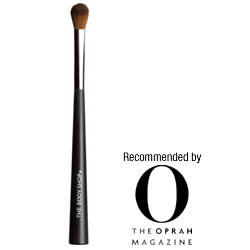 Price: $18.00 at thebodyshop-usa.com
Nope, it's not going to help you make a banana milk shake, but you'll get a set of gorgeous smoky eyes. I believe that's a good bargain and, once you use this baby, you will think so too. There are many different sizes of blender brushes so assess out your needs before making the final choice. If you, for example, have small eyes or a deep crease line you'll need a smaller brush to really get those colors mixed with precision.
---
3

Brow and Lash Comb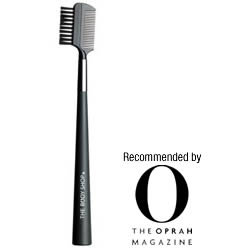 Price: $10.50 at thebodyshop-usa.com
Big brows are IN again and big eyelashes have never gone out of fashion so this multifunctional tool is something every girl should have. In order to get that flawless look we all admire, professional make-up artists have to pay attention to all the little details. And that includes brows and eyelashes too – you've got to keep them groomed, sweetie!
---
4

Liner Brush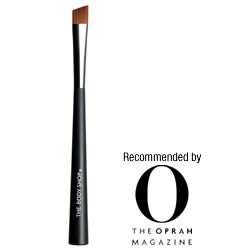 Price: $18.00 at thebodyshop-usa.com
Now, this is my favorite tool ever because it allows me to make razor sharp, completely precise lines without breaking a sweat! I like this liner brush I found at The Body Shop because it seems a bit shorter and thicker (and therefore easier to use) than the MAC one I currently have. And I just love to rock that pin-up look so this brush definitely has my vote!
---
5

Sponge
Price: $2.50 at thebodyshop-usa.com
In my beauty dictionary, the definition of sponge goes something like this: "An efficient, practical and mess-free way to apply foundation." I've tried using my fingers and I guess that's ok too, if you don't mind having to dig out the leftovers from under your nails afterwards. Now, what I especially like is the shape of this sponge because it enables you to easily apply the foundation even on those tricky areas around the nose and eyes. We don't get our hands dirty and the foundation is evenly applied – what more could we want?
---
6

Kabuki Brush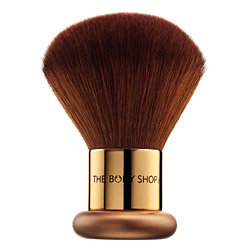 Price: $23.00 at thebodyshop-usa.com
Raise your hand if you just love this soft, fluffy brush! Whether it's made from real hair or soft synthetic fibres, this kabuki brush is the heaven's gift for applying bronzer or illuminator. I won't go into explaining details about how it works because it very simple – pouf, pouf, pouf and there you have it! Sparkling powder is evenly applied all over your face and décolleté and you are ready to make those heads turn everywhere you go!
---
7

Lipstick/Concealer Brush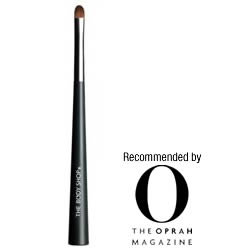 Price: $14.50 at thebodyshop-usa.com
Perfect lips and no dark circles with the help of just one little brush! Ideally, you would need two, but if you are new to this whole make-up world one will do just fine. Make-up pros use this tool to make those flawless, sexy lips and eyes that look like you had a 24 hours of beauty sleep.
So, are you ready to start investing in some professional equipment? Or maybe you have already done that? Let me know which make-up tools you like to use in your daily make-up routine and do share so make-up tips too!
More
Comments
Popular
Recent