The day I marry the man of my dreams will be the most important and special day of my life! I would imagine that any young bride feels this way. I certainly don't want to spend all day worrying about whether my makeup is running or flaking, and so I did some research. I found some great tips and tricks of the trade! I would love to share them with you, so here are 7 makeup tips for your wedding day.
---
1

Waterproof It!
Photo Credit: mchasesteely aka. oneiclosed
Your wedding day will most likely be emotional for you. With all the drama and excitement, you may feel overwhelmed at times and shed a tear. Make sure your mascara doesn't run when you do! Even if you're not the crying type, other factors to take into consideration is the humidity level, people hugging or kissing your cheeks, rain or mist if you are outdoors for any period of time and just wearability in general. Waterproof makeup tends to last through all of these factors. I would recommend waterproof foundation, mascara, and eyeliner.
2

No SPF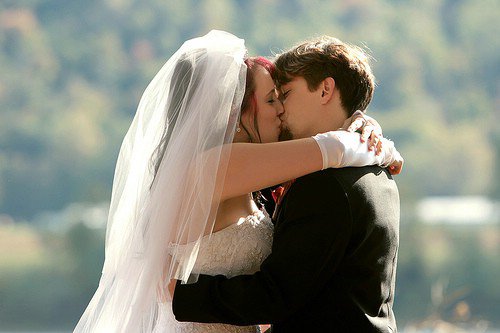 Photo Credit: *Silihari*
The only time i would EVER recommend skipping your SPF is on your wedding day! Foundations with SPF tend to look bland in flash photography. You certainly want to look nice in your pictures, so be sure and buy a foundation without SPF!
---
3

Wear Lip-stain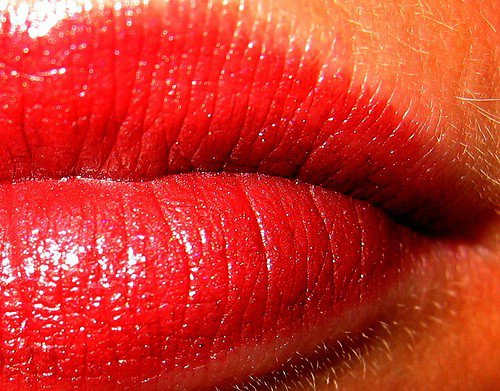 Photo Credit: rootsclubrino
I think it's best to skip wearing any type of lipstick or lipgloss on your wedding day. Lipstick usually wears off by the end of the day, or halfway through it. With all the kissing and eating I don't wonder why! Lip-stains are the best route to go. They provide color and moisture but don't do a disappearing act halfway through the night. If you MUST wear lipstick, apply 2-3 coats and blot in between each one so that it lasts longer.
---
4

Fill in Sparse Brows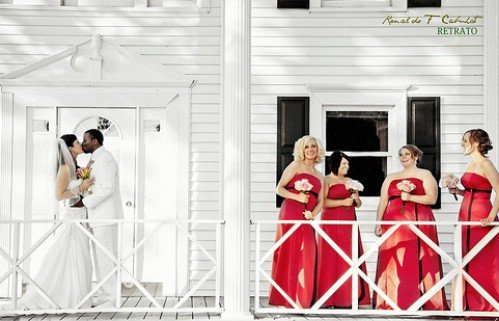 Photo Credit: Ronaldo F Cabuhat
Eye brows sometimes get overlooked. However, they are the frame for your eyes! Use a brow pencil or a brow powder in the color of your brows, and fill in sparse areas with small strokes. Practice makes perfect, so try it out a few times before your big day so you get it right!
---
5

Set Everything in Place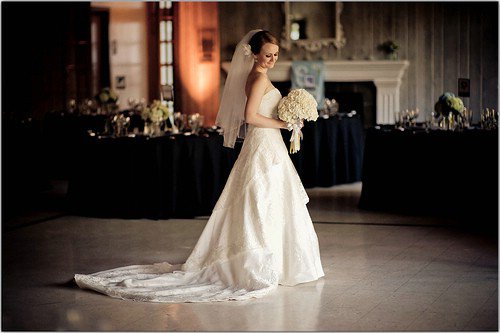 Photo Credit: Extra Medium
Use a loose powder and apply it over your foundation and concealer with a fluffy brush. This will set it in place and keep it from sliding and melting off your face as the day goes on. Don't use too much or you will risk looking chalky. If you have fine lines under your eyes or around your mouth, fill them in with concealer first so that you don't have "powder" lines. Don't forget to apply blush to those rosy cheeks!
---
6

Practice, Practice, Practice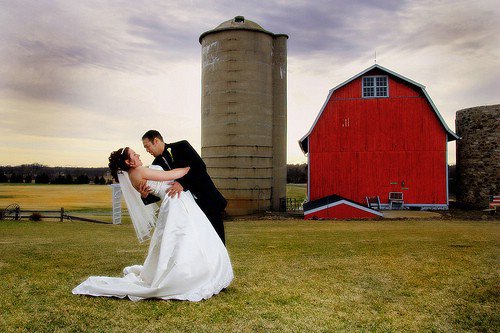 Photo Credit: Extra Medium
You want to pick a day before your wedding to "test-drive" your look! Wear your makeup just as you intend to wear it on the big day. Make sure you like it and feel comfortable with how it stays in place and make sure the colors look right on you. You don't want any surprises on the big day!
---
7

Less is More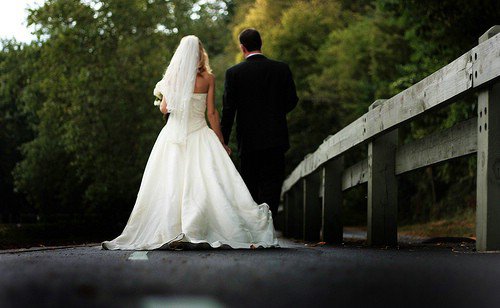 Photo Credit: Rebecca Tabor Armstrong
Brides have a natural beautiful radiance that seems to glow from their face. Let that beauty shine thru! Don't pile on a lot of makeup, instead, wear it as natural as you can! You want a classic look that enhances your natural beauty. Your groom will think you are beautiful no matter how you look!
Many brides choose to have their makeup done by a professional on their wedding day. But others say that doing their own makeup was relaxing and fun. experiment with pretty looks and fun colors before you decide for sure what you want. Most importantly, have fun!
Top Photo Credit: John Stickel
---
Comments
Popular
Related
Recent