Have you ever been in such a hurry to get ready that you don't have time to do anything to make yourself feel pretty? I am horrible with time management so that used to happen to me all the time. I'd feel so awful, and feel like I looked so awful, that I didn't even want to go out. However, various little blurbs on some of my favorite guilty pleasure networks eventually taught me how unnecessary that is – along with showing me these 7 ways to look beautiful in a minute.
---
1

Let Your Hair Shine

Image source: s3prod.weheartit.netdna-cdn.com

You may not have time to style your hair, but that doesn't mean it won't look good. As a simple quick fix, try a shine serum or spray. A little spritz here and there will give your hair a brilliant shine, which can be all you need to make your 'do look great.
2

Curly Eyelashes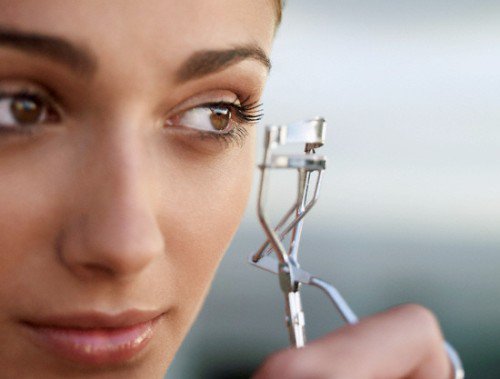 Image source: corbisimages.com
You always have time to emphasize at least one feature, and your eyes are a great place to start. Although you might be too pressed to bother with the whole mascara routine, you can at least give your lashes a little curl. Eyelash curlers are notoriously scary looking but they're easy to use and it only takes two seconds to give both sets of lashes a lovely little curl before you shoot out the door.
---
3

A Little Slick of Lipstick

Image source: s3prod.weheartit.netdna-cdn.com

Undoubtedly, a little color somewhere looks good. You can do this with just a quick slick of lipstick – or lip gloss, or lip balm, whatever your favorite is. A little swipe and blot and you're done, with a focal point that can bright your smile, your face, and your eyes!
---
4

Mani in a Minute

Image source: laragazza.ru

You might think it's impossible to give yourself much of a manicure very quickly, but it is if you have the right supplies. All you have to do is take a minute to push back your cuticles when you get out of the shower. Then, using either a quick drying clear polish or a quick drying colored one, you can give yourself at least one coat for a great look, and let it dry while you're doing something else.
---
5

Touch up Your Lower Lashes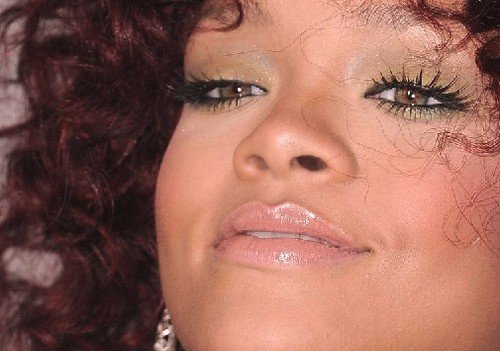 Image source: s3prod.weheartit.netdna-cdn.com
Actually, this involves a touch up to your lower eyelids. If you're looking tired, all you need to do is trace a light colored line along your lower lashes. Then, in the inner most corner, using a white pencil, a light silver, or something like that, give yourself a little V shape. That will take care of that tired, puffy look!
---
6

Use a Primer

Image source: s3prod.weheartit.netdna-cdn.com

Skin primers are really popular right now, although they're designed to go on under your foundation. You can get by with just using a primer, though, because it only takes about a minute, and it can leave your skin looking smooth and flawless! Of course, don't get too crazy – you don't want to look like a mannequin!
---
7

Get a Flush with Blush

Image source: 【Sabachah】

Finally, to give yourself a dash of blush! It will bring out your eyes, highlight your facial structure, and make you look altogether brighter. The best part is, this doesn't even take a minute!

There are so many fast things you can do that will make you look and feel beautiful. You don't have to spend a lot of time in front of the mirror. Do you have any quick fixes you'd like to share?

Top image source: s3prod.weheartit.netdna-cdn.com
---
Comments
Popular
Related
Recent