Who doesn't love eBay? It's a treasure trove of everything you could possibly want, delivered to your door. What's more, while you shop to your heart's content, you can also be helping good causes. There are many charities selling on the site to raise much-needed funds. So why not support some of the following organizations that help our feline friends?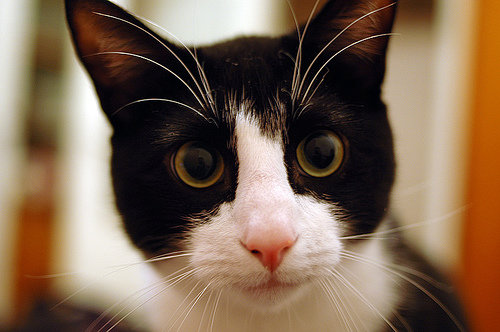 Photo Credit: Mindaugas Lickus
---
1

Tail Wag Shop

This shop supports 'SOS for Serbian animals'. Sadly, many animals are not well-treated in Serbia, and it is left to a handful of dedicated people to deal with the consequences. By purchasing from this shop, you can help save cats (and dogs). There is some lovely handmade jewelery and items with a pagan theme. Posts worldwide.
stores.ebay.co.uk
---
2

Haworth Cat Rescue

This is a UK organization that sells to overseas buyers, so if you're in the US you won't be left out. They've been on eBay for several years and have great feedback, selling donated goods and items made by supporters.
3

Feline Friendz in Nebraska

This organization sells a wide variety of cat-themed and other items to support their work. How about a magnet that says 'Please spay and neuter'? A silver cat charm necklace would make an ideal gift for a moggy lover. Or buy a photo of one of their cats for just a dollar – it all adds up.
shop.ebay.com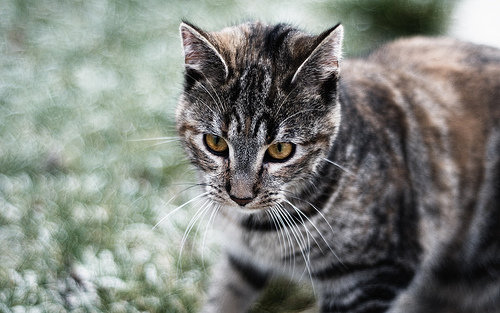 Photo Credit: Maschinenraum
---
4

Animal Outreach Humane Society

This group are based in Illinois. Does your cat go mad for catnip? Get them one of the catnip-filled knot toys and watch puss go wild as he plays with it. Some of the auctions list other ways in which you can help, such as donating your old cellphone or gift cards.
shop.ebay.com
---
5

Whiskers Rescue

And over to NJ this time. Their store is HUGE, with nearly 5,000 items at the time of writing. Unlike most charity eBay stores, they specialize in one type of item, which is jewelery, although there are lots of other things to choose from as well. Have a look – you're sure to find something to please, especially if you collect vintage jewelery!
stores.ebay.com
---
6

Heaven Can Wait Sanctuary

This Las Vegas group was founded with the laudable aim of ending the killing of 25,000 animals in city shelters every year. Rather than have their own eBay shop, they operate as part of the eBay Giving Works program, where other sellers donate all or part of the proceeds of an item (the percentage is clearly listed).
donations.ebay.com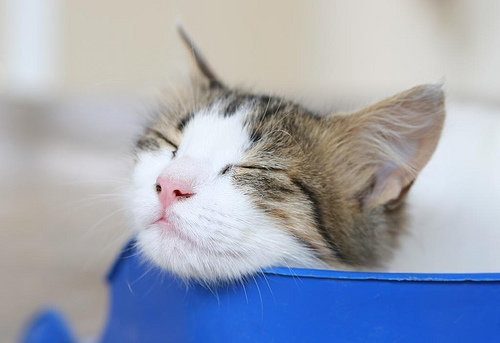 Photo Credit: flik
---
7

Blind Cat Rescue and Sanctuary

Also through eBay Giving Works, you can choose to make a direct donation to one of the causes listed. Among them is this rescue devoted to caring for blind cats. This is quite dear to my heart, as my own group has a cat that is currently facing losing both eyes. With your help, these cats can live a long and happy life. Just click on 'Donate Now' – you can also choose from other cat and animal rescues.
donations.ebay.com
---
8

Helping Hand for Animals

I definitely want the t-shirt that says 'Beware of Cat's Owner', hehe! There are lots of other items to choose from – take a look at the animal magnets, including some for particular breeds, or there are lots of jewelery items.
jewelry.shop.ebay.com
---
9

Woozez Animal Rescue

Why not buy one of their toys or cushions for your pampered pet, so it can lounge in luxury while helping another, less fortunate cat? I particularly love the 'Groovy 60s pillow'!
shop.ebay.com
---
10

Cat Spay Neuter Connection

While all rescues promote neutering as a means of controlling the cat population, this organization concentrates on helping low income families to do just that. It really is important – every year, every rescue is inundated with litters of kittens that we then have to find a home for.
stores.ebay.com
Please put some of these in your Favorite Sellers list, and help support the wonderful work that these volunteer organizations do! The dedicated volunteers work very hard to rescue and save unwanted and abandoned cats, and would truly appreciate any contribution you could make. It is so expensive to feed and provide veterinary care for these lovely animals …

Top Photo Credit: vi4kin
---
Popular
Related
Recent