If you're looking for that special someone so you're searching for the best datingsites around, then this list is for you. I've gathered 10 that I feel are the top ones out there. I provided a handy link so you can check each one out and see if any work for you. These free dating sites are a great way to meet new people and actually find someone who has similar interests.
---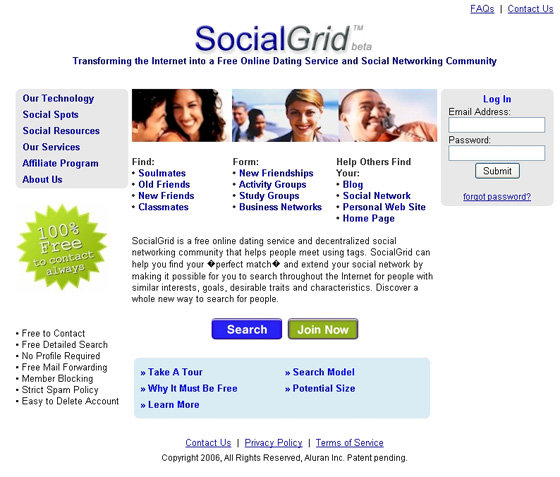 This is a great site for searching for soulmates, classmates, making new friendships, and guiding people to any personal website or blog that you might have. So, this technically can be considered a free dating website, but you can do so much more than just find a date with it. You are able to scour the search engines for people who have similar goals and interests through this free dating site.
---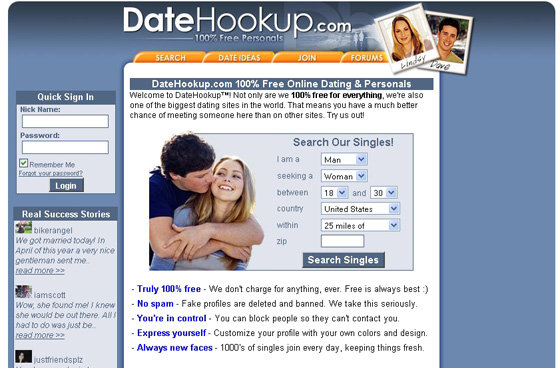 This is actually considered to be the fourth largest of the top free dating sites. No matter what you want to view on this dating site, it is completely free, 100 percent. You can chat with people, see their profiles, send messages to them, and even visit the forums without paying a dime. If you use the search bar to look up information, you can then save the searches gathered for a later visit.
---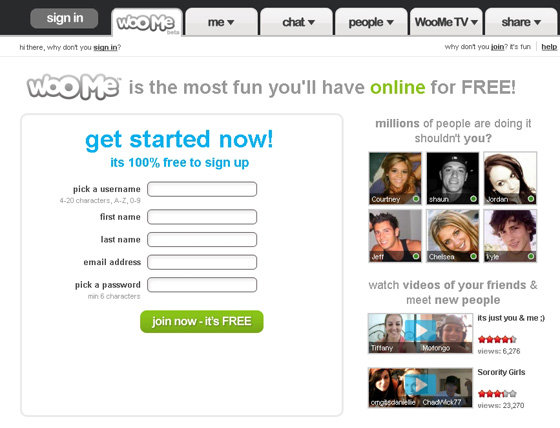 Instead of simply searching for individuals to email back and forth with, this site allowed users to chat with one another using a webcam or a microphone. There were also options to use both if you wanted to. This enables people to see and hear the person they feel a connection with, instead of only being able to write to them. You can see and hear people from all over the world. The only reason this one isn't closer to number one on my list is because of the need for a microphone or a webcam. Not everyone is able to have these items, so it really limits the amount of people who can use this site. I really like the fact that you can see the person you are talking to though, which is why this site made my list in the first place.
---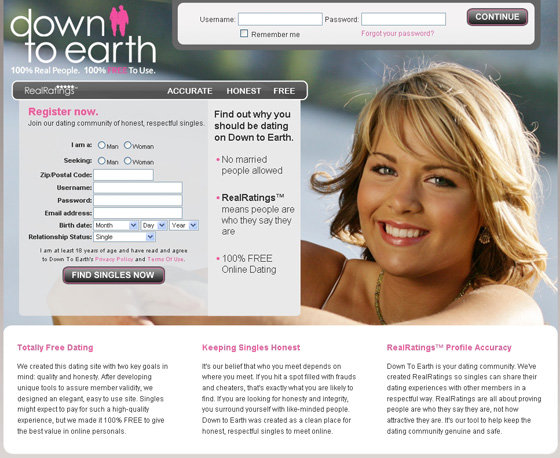 This is one of the free dating sites that I found to be easy to navigate. It is set up like most other sites; a place to put a photo, a profile to fill out, etc. There wasn't a lot of clicking to get from one page to the next though. The atmosphere of this whole site is very sincere, it doesn't come across as one of those sites where people are just looking for a fling of some sort. You can fill in all sorts of information about yourself, even personal habits you have. The massive amount of details that can be filled in on this site provide you with a very thorough search in the end.
---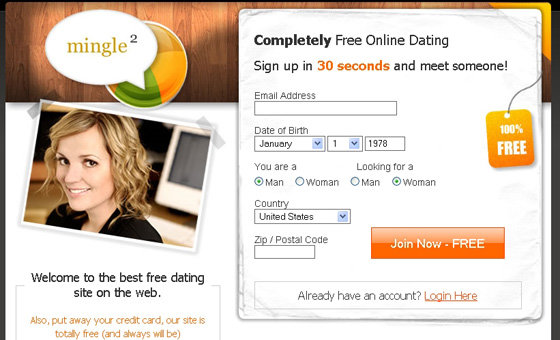 What I liked best about this site was the ability to perform a search within a few miles of your location. This allowed you to look for people nearby, instead of having a broad range to scour. Everything else on this site was set up like most others; fill out the profile, upload a picture, and perform a search. Another pleasant aspect of this site was that it was really free and didn't try to sell you something later or try to get you to make a donation of some sort for services rendered. I always find those sites annoying.
---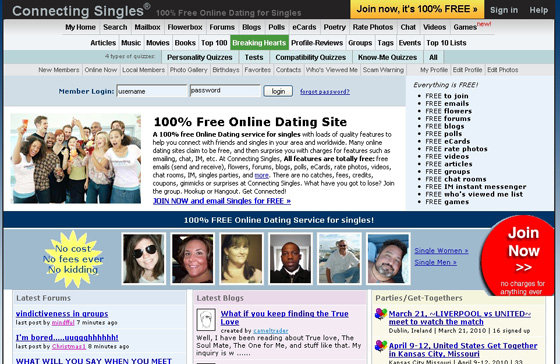 Whether you are looking for a date, want to post a personal ad, or interested in a life-long relationship, this is one of the best dating sites for any of these. This site works for searching around the world or just in your general area. I liked the fact that you could place a personal ad for others to read. This seems like a much more viable place than the local newspaper. The personal ads have a photo attached to them and you are allowed to search any of the ads for no cost at all.
---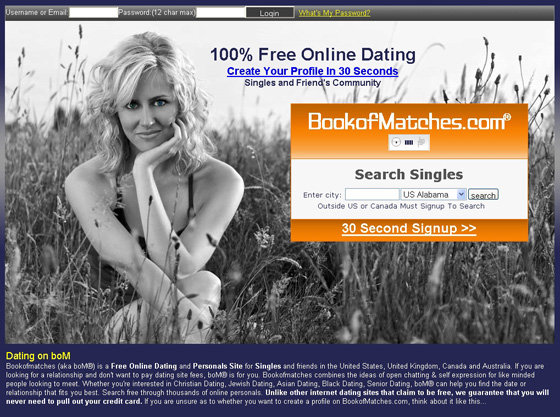 I felt this should go on my list of the best free dating sites because of the speed with which you can create a profile. It only takes 30 seconds of your time and you can search for anyone you wish. There's even the opportunity to search through the personals and find people to chat with. It doesn't matter what kind of dating you are looking for; Jewish, Christian, Black, White, Asian, or even Senior Dating, all searches can be easily narrowed down on this site.
---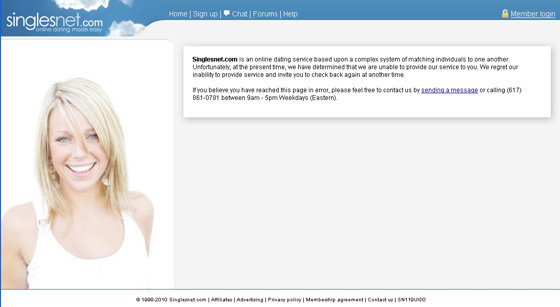 This site has been going since 2002. I think that says something in itself. Look at how many dating websites are super hot for a couple of years and then completely fizzle out. If your looking for romance, this is the site to turn to. The instant messenger and email service are guaranteed to be private. If you would like for your photos to be private as well, there is the option provided for this. Besides being able to contact someone of interest with an email or an instant message, you can also send them a video message. This is excellent for people who have webcams. There are also plenty of chat rooms available on this site too.
---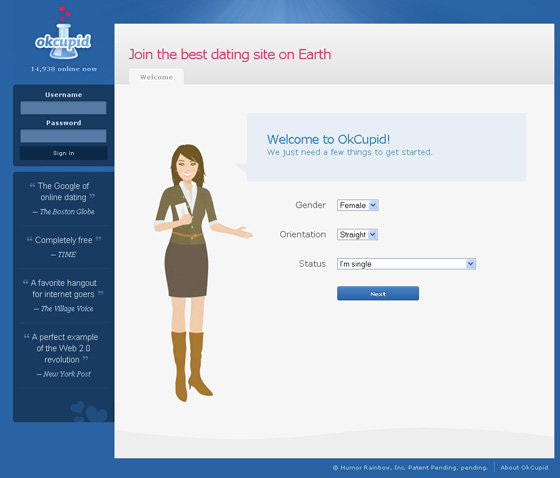 There isn't a fee to join this site, but if you don't want to be bothered with the advertisements you can pay for services. I really liked the multiple choice test that they provide at the beginning. You only have to do it once, but it will enable a perfect match to be made. If you decide you don't want to complete the whole thing during your first visit, then you can save the info and fill out a few questions next time you visit the site. I felt this was one of the best dating sites for this list because of the thoroughness they provide.
---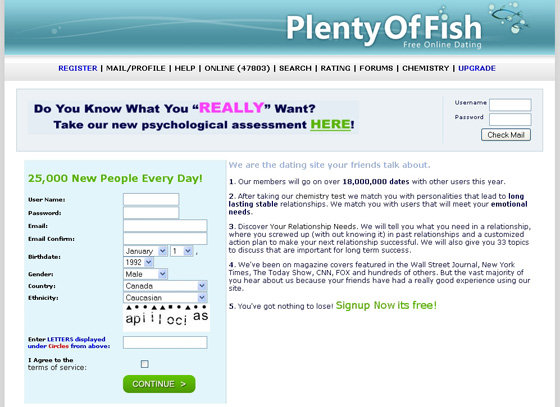 I think being able to rank up at high as many of the more popular paid sites that everyone depends on says something for a free dating site. This site has been known to average out at over 100,000 daily logins and this aren't the same people logging in all day long, these are completely unique login names. There are never any charges whatsoever; completely free services. I've heard lots of people rave about this site as well and they call commented on how useful it was to know when someone last logged into the site. This will keep you from going to a profile that has remained dormant for the last 8 months.
I like knowing about free stuff out there and I'm sure I'm not the only one. Finding free dating sites that are just as good as, if not better than, the ones that charge monthly fees are a great way to find a variety of people looking for similar love interests. I always wonder what makes people choose the sites that they use for dating services. What is your take on online dating? Do you have a dating site that you prefer over others?
Top Photo Credit: maryannlacy
More
Comments
Popular
Recent