We all have our favorite type of sports car that we all enjoy to drive or dream of buying. Sports cars can consist of front and back wheel drive, which some sport cars are muscle cars and here are my favorite sport cars….
---
8

Pontiac Firebird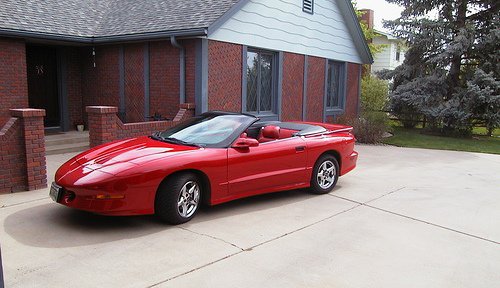 Photo Credit: coconv
The Pontiac Firebird is wanted all over the world for its v 8 motor and high horse power. The car really makes other sports carslook bad. This sports car has an aerodynamic body and small back end. The interior has a very little space, so there isn't room for a back seat. Most Firebirds are manual transmission in order to deliver more power.
---
7

Mitsubishi Lancer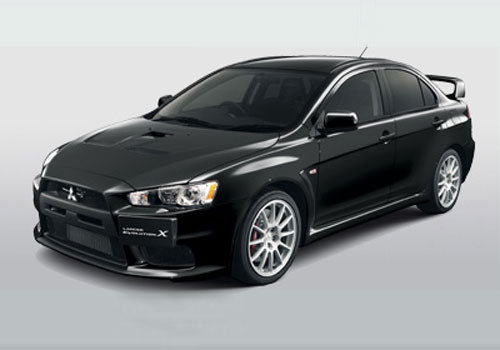 Photo Credit: mitsubishicar@ymail.com
The Mitsubishi Lancer is more of a tuner car, rather than sport, but many people consider it to be a sports car to drive in the city. This sporty car can pack some of the best mods available out on the market. Even though it's a four cylinder car, it still has fast acceleration and front wheel drive.
6

Dodge Viper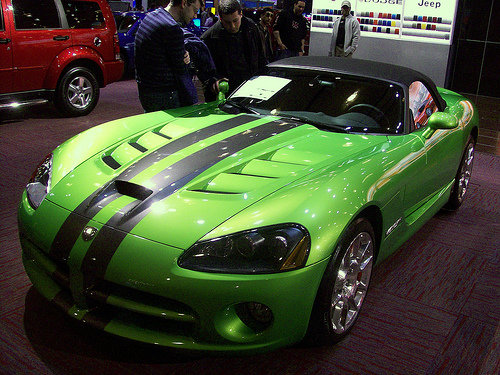 Photo Credit: Steve Brandon
The Dodge Viper has a very fast engine and can go from 0- 60 in a matter of seconds. The price for this car is outrageous, but if you knew what's under the hood ofthe car, you would accept the price blindly. The drive train for this car is back wheel drive. The body and interior of the vehicle is outstanding and will make any sports car fan pay tons of money to enjoy this car.
---
5

Ferrari 250 GTO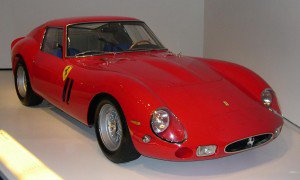 Photo Credit: CrowdedGarage
This is the best Ferrari ever made! It was first introduced in 1962 and production was halted in 1964. It has a V12 engine and goes from from 0-60 mph in 6.1 seconds. Beautiful sports car with a history...what else do you want?
---
4

Chevy Camaro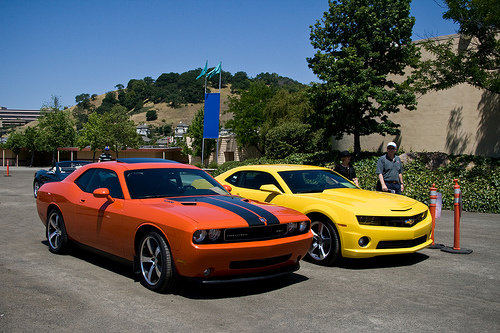 Photo Credit: erdero
The Chevy Camaro is loved by millions of drivers all around the world since the 70's. This sports car made it big amongst the muscle car era. You won't find any other Chevy like the Camaro. The engine has tons of power and it's drive train is back wheel drive. Very popular car for its time and still popular. The newer Camaro has the older look, but a newer engine.
---
3

Dodge Charger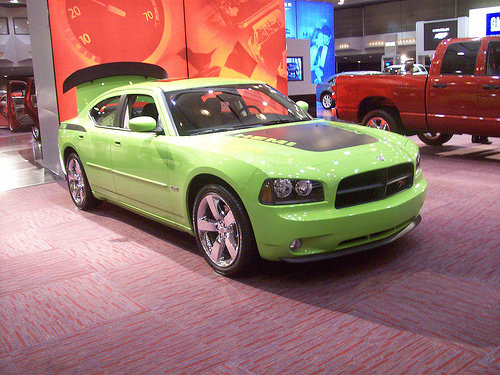 Photo Credit: Steve Brandon
The Dodge Charger was considered the most favorite muscle car in the 70s. Today, they have made a new approach to the modern age car technology.They all come equipped with a hemi engine that brings the car tons of horsepower. The dodge charger first brought the Hemi to the market to outdo the Ford Mustang engines.
---
2

Ford Mustang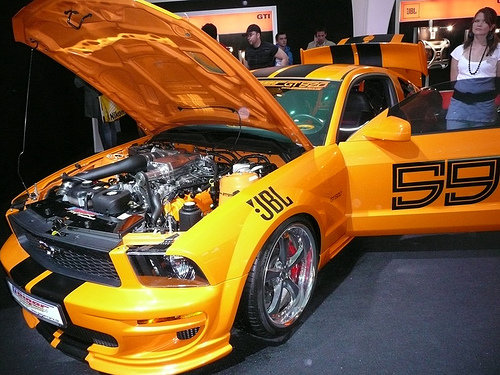 Photo Credit: http2007
One of my favorites is the Ford Mustang and I would drive a Mustang over any other car any day. They are one of the most fun sports/muscle cars of today. The older 1970 Mustang is a favorite for all sport cars drivers. They were a big hit during that time and today they still are. The newer Mustang has the old look like the Dodge Charger and Chevy Camaro. They reverted to the older style, because many people like the older muscle look. The engine drives well and so does the horsepower.
---
1

Lamborghini Diablo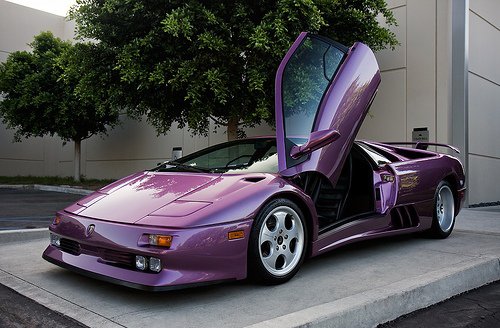 Photo Credit: Pixelklinik
The Lamborghini Diablo is one of the most favorite cars to have for a sports driver. You want fast, and fast is exactly what you get with this car. The engine is tuned for power and performing. The shape of the body is built for speed and the doors open vertical. If you remember "Back to the Future", you will know what I mean with vertical doors. This is a popular car amongst many celebritiesand people that have tons of money!
We hope you enjoyed our information about the eight Must Have Sports Cars. All these cars mention are fun to drive and some seem a dream car if anything. Do you think you will ever drive one of these?
Top Photo Credit: Auto Exposure Canada
---
Comments
Popular
Related
Recent