Laptops typically have a very plain, masculine look, which is quite boring. Recently, though, computer manufacturers have started to design laptops especially for women, teaming great functionality with a stylish exterior and great matching accessories. I can't resist them! Here are my favourites...
---
1

The X2 Style Book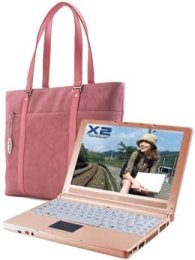 Weighing in at just 3.9 pounds and available in a range of colours including green, blue, pink, white, black and silver, this computer is definitely as stylish as it is functional! You even get a matching 'bag' to carry it in, in leather, suede, microfiber or faux crocodile skin. It has X2's latest technology, and is perfect for surfing the internet or producing documents.
---
2

HP Eco Laptop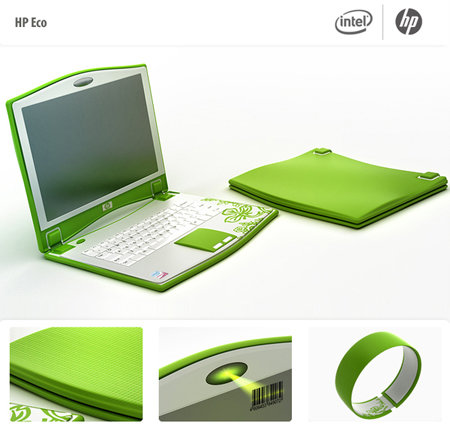 This great laptop isn't necessarily just for girls, but its definitely stylish and aimed at the environmentally friendly. Solar cells are used for powering up the computer, and as well as all the usual functions, it has a bar code scanner! It comes in a stunning green colour, and has a matching bracelet which reads pulse and blood pressure. Wow!
---
3

HP Fitness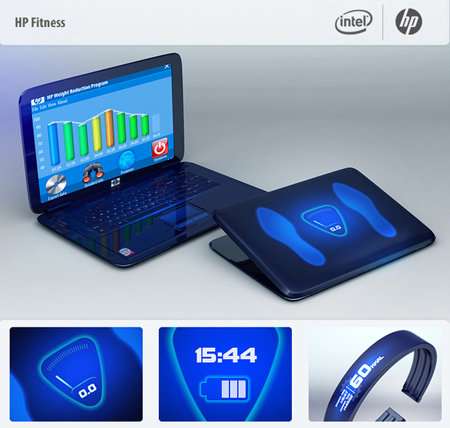 This great laptop really is perfect for women. Not only can you control your life from your lappie, but it also helps you control your fitness regime! You can stand on the laptop to weigh yourself, and its accompanying bracelet measures your workout and how well you are doing. I love its black and blue colour scheme, too!
---
4

HP Chameleon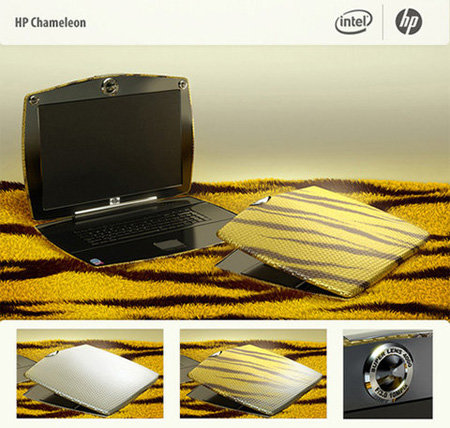 Using three cameras and adaptive cells, this laptop will change its looks to match its surroundings. When it's off, it's a gorgeous silver colour, but put it on fabric and it'll take the pattern...which means its guaranteed to look great with any outfit! What a laptop!
---
5

HP Mama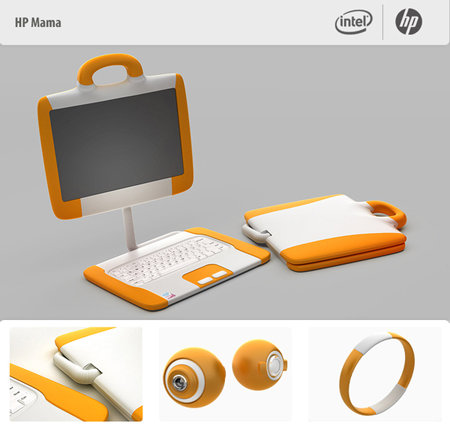 This netbook was designed after HP interviewed Mums, who didn't have the time to properly use a computer. Well, now you can! It comes with two Bluetooth cameras with zoom, which you can use to monitor your children, and is tough and waterproof, for when the children are around. It also has an extendable 'neck', which makes it easier to use.
---
6

HP Perfume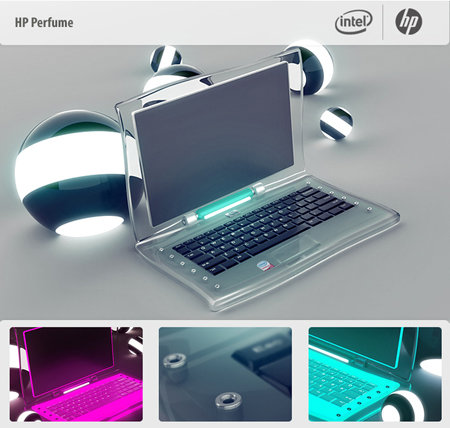 Want a laptop that has a lot of functions? This one certainly does. Not only can it double as a light, but you can download 'scent files', which the laptop will then freshen the room with. It's transparent and small, and is great for women who don't want a bulky laptop, and instead want something that will look great in their house!
---
7

HP Bag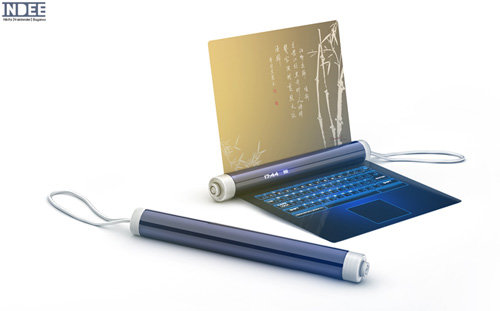 With an OLED screen and touch sensors, this glass laptop is perfect for those whose bag aren't big enough for a traditional laptop. It's just as functional as a 'standard' laptop, but is super transportable, and I love the deep blue glass effect...it's a stunner!
---
8

HP Makeup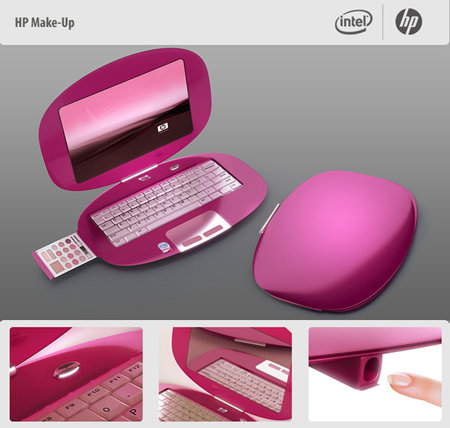 This is a great laptop for women! It comes in a strong pink case which looks like a make up compact, and there is a button on the keyboard which makes the screen reflective, to act as a mirror. There's even a finger nail printer! So you can look amazing, and get on with your day.
These laptops are brilliant! Most of them are available now, but some are still being released. However, this new range of laptops for women suddenly makes them much more exciting...from the stylish to the crazy, theres a laptop here for every lady. Which one is your favourite? I just can't decide!
Top Photo Credit: нαмѕαт 7σß ♥
More
Comments
Popular
Recent