When I was a kid, station wagons were the utility vehicles, followed by mini-vans. I absolutely refuse to drive a mini-van, though, so I was stuck until the introduction of stylish and roomy cross-over vehicles. They're part SUV, part car, all style and class… and here's my list of the seven best cross-over vehicles, all of which I would love to drive!
---
1

GMC Terrain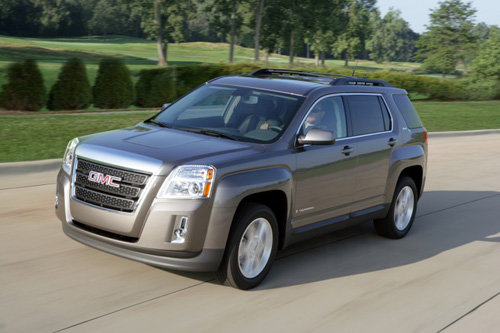 To me, GMC is still a work-grade truck, for lumberjacks, cattle ranchers, and construction workers. But the Terrain is lighter, but still tough, and not nearly as big or intimidating… or as much of a gas-guzzler. I love the squared-off design, and that it still LOOKs tough…
---
2

Chevy Traverse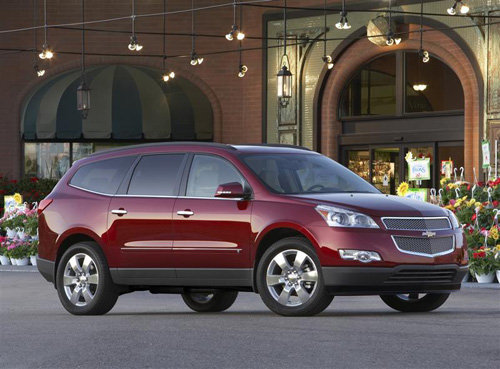 I've been a Chevy girl for as long as I can remember, and though my interest had waned, I got excited about the brand all over again with the release of this cross-over (and of course the Camaro!). It's smaller than the TrailBlazer but not a mini-van, perfect for hauling kids, groceries, golf clubs, the dog… you name it!
---
3

Honda CR-V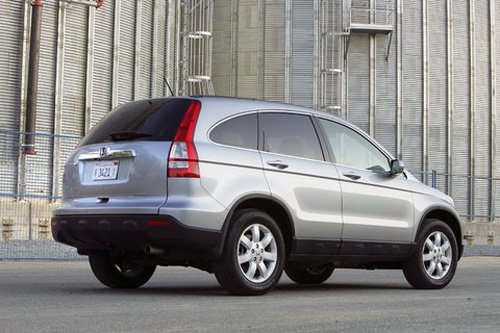 I always equated driving a Honda CR-V with teenage girls and cheesy boy-band music CD's. Boy, was I wrong! Honda has completely redesigned their cross-over offering, and it's small, sleek, and roomier than it looks… plus it gets great gas mileage!
---
4

Buick Enclave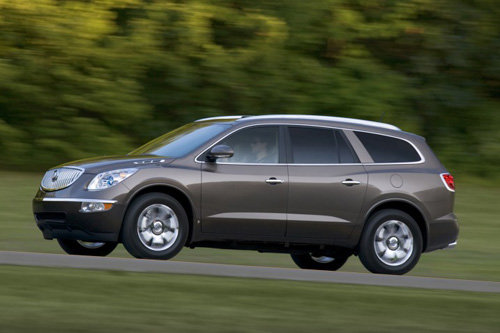 Ever since the Buick brand underwent an amazing upgrade a few years ago, I've been wowed by their car's elegance and design quality. The Enclave is no exception — it's sleek, stylish, looking more like an upscale European brand than one of the Detroit 3! It's GORGEOUS!
---
5

Hyundai Tuscon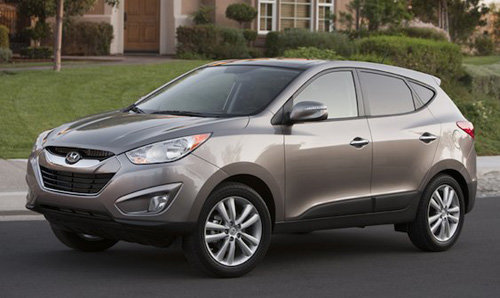 In spite of what you might have heard, Hyundai's vehicles are sturdy, well-built, and stylish, as evidenced with their cross-over vehicle, the Tuscon. It's round, cute, and sporty, perfect for hauling all sorts of people, and stuff…
---
6

Subaru Forester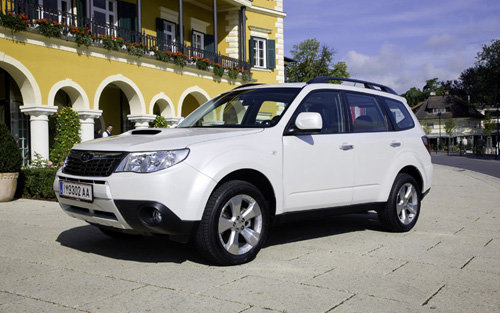 Subarus are legendary for their long-life, their durability, and reliability… but who wants to drive something funny-looking? The design of the Forester has been refreshed, with more modern, streamlined cues, and they still last FOREVER…
---
7

Acura MDX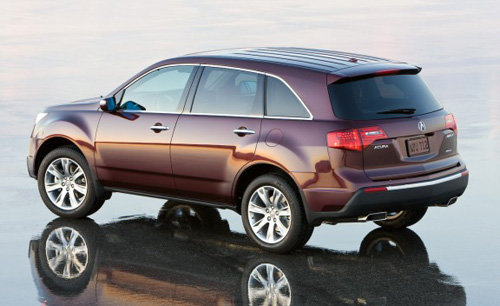 Hot. That's really the only one-word description for this cross-over vehicle by Acura. It's sleek, sexy, and thoroughly plush. You'll forget you're driving a smaller SUV, and think you're driving a luxury/sports car. But it's roomy and versatile, too…
Cross-overs may be versatile and convenient, but they're so much more stylish than a mini-van, aren't they? Why would you want to look like a soccer mom when you could look just plain hot in one of these? Which of these cross-overs do you like best, or has another one caught your eye? Please let me know…
More
Popular
Recent