The PSP is favored amongst millions of people. They can play movies, music and many different games on one little hand held system. If you have a psp and want to know some games for under 20.00$, you should read my blog that I am about to do. Here is my 8 PSP Games Under $20.00…
---
8

Monster Hunter Freedom Unite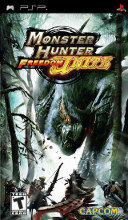 Price: $19.99 at gamestop.com
Monster hunter is quite a popular game and started on the playstation 2. The psp version is almost the same and has the features or connecting to the Internet for other people to play along with you. You hunt many monsters for their hides and the fame of them being killed. Very good game to play.
7

The Sims 2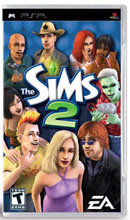 Price: $9.99 at gamestop.com
The Sims games have always made me like playing them, because it's like the life we live in everyday. You have to have a job to pay for your house and other neat things in the game. It's a fancy simulation of life and many people play this game everyday.
---
6

Little Big Planet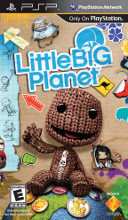 Price: $19.98 at gamestop.com
This game is good for people that like social games. You have tons to do, just like animal crossings and you can play with thousands of people. You travel around as a creature named sack boy that is a hessian sack. Tons of neat features and tons of things to explore.
---
5

Assassin's Creed: Bloodlines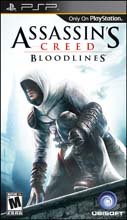 Price: $19.98 at gamestop.com
Life as an assassin isn't all fun and games, you get to learn more about the Creed and the bloodlines. The sneak up and hide from guards makes this game a number one pick. You also get to learn more about the entire story from the x box 360 versions.
---
4

Resistance: Retribution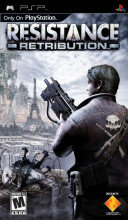 Price: $19.98 at gamestop.com
If you had a playstation 3, then you know what this game is. Almost like the Gears of war series, but different story. You are invaded from an alien life form that wants to take over the planet. A first person shooter and has a good inspiring story.
3

Prince of Persia: the Forgotten Sands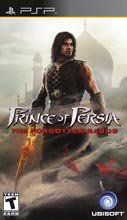 Price: 19.98 at gamestop.com
After the facts of the sand of time on the regular x box, you now get to remember the past about the forgotten sands and learn more about it. If you like games that allows you to see massive environments and tons of neat jumping. You will like this game.
---
2

Dissidia Final Fantasy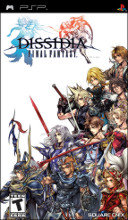 Price: 19.98 At gamestop.com
Final fantasy has always been a popular game and this game brings many characters into one game. This is a fighting genre game and allows you to be characters like cloud strife and Cecil. You also get to see many enemies such as Kefka and X death.
---
1

Harry Potter: Half Blood Prince and Final Fantasy 1 2Pack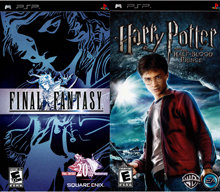 Price: 19.98 At gamestop.com
Now this is a bargain! Two games in one and their both good titles. Harry potter has many games out on different consoles and many of them are good. You get to learn about the half blood prince and see some parts of the movie. Now the other game is two in one. You have final fantasy 1 and 2 in one game. Very good deal and you get 3 games in one. Final fantasy 1 and 2 is a Role-playing game and has the old AT battle system.
I hope I helped you pick some good games under 20.00$. The PSP also has UMD movies that can be bought. If you're in a meeting or waiting for something, you can watch a movie. Do you think, you will pick one of these games up?
---
Popular
Related
Recent