Kids and adults alike enjoy playing video games. The DS is one of the most popular handheld systems ever born. There is a reason why so many children and adults have one - they are fun. However, some of the games on there are also expensive. If you cannot afford those thirty to forty dollar games, then perhaps this blog list of 8 DS games for under $20.00 will help you out …
8

Cooking Mama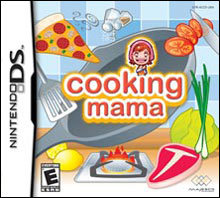 Price: $19.99 at gamestop.com
If you enjoy cooking, then this game would be a great game to get. It takes you through different stages where you will cook, chop and prepare food. How many of you have played this game? I know some kids who love playing it - it's almost as if they are in the kitchen helping their mom.
7

Kingdom Hearts 358/2 Days

Price: $19.99 at gamestop.com
For those that like Action rpgs and like the Donald duck and goofy, you will find this game to be for your likings. The kingdom hearts series has came a long way from the ps2, to other handheld games and now on the DS. When I first seen this game coming out it was something I wanted to play for a long time and just recently bought it.
6

Sonic & Sega All-Stars Racing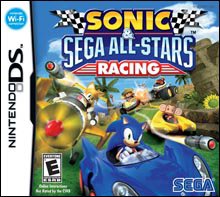 Price: $ 19.98 at gamestop.com
If you like sonic and racing games, you will find this to your likings too. The game brings all your favorite sega star games to life and on the open road. If you played Mario kart before, than you enjoy this fast paced game with tons of action packed races and much more.
5

Bejeweled Twist

Price: $ 14.99 at gamestop.com
All adults or kids like the game of bejeweled on the computer and it finally came out on the Nintendo DS. If you like playing the one on the computer, then the one on the DS will be to your likings. Do you play bejeweled on the computer? Well, why not travel or have it in the palm of your hand?
4

LEGO Harry Potter: Years 1-4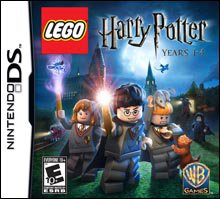 Price: $ 19.99 at gamestop.com
Harry potter is back and better than before. Oh wait this is a Lego game of harry potter. I'm sure you heard of the star wars Lego saga for the Nintendo DS or other systems. These games are funny and add a Lego prospective to the story. They don't talk in the game, they just act. This is another good game for the DS to help keep you and your kids occupied.
3

I Spy Universe

Price: $ 19.99 at gamestop.com
I know I am a big fan of the I spy books and now they recently came out with an I spy game for the Nintendo DS. You have 12 stages and plenty of things to spot with each page. There is nothing better than sitting down with brothers and sisters playing I spy around the room.
2

Phineas and Ferb
Price: $ 19.99 at gamestop.com
All kids like Phineas and Ferb on the Disney channel and now they have a game of it on the DS. You get to do tons of puzzles and inventing new machines. Try new gadgets and race machines. You also can connect with the DS online to make avatars. Very fun interactive game to play during a long trip.
1

Discovery Kids: Parrot Pals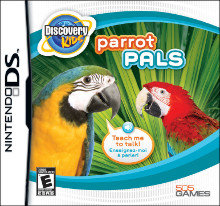 Price: $ 14.99 at gamestop.com
WoW, this game rocks! I just got this game recently, because I like parrots and birds of course. If you don't want to clean up the cages and have a real parrot. Just go out and get this game. You can almost do anything with this game! You can teach them to talk and play with them! This is for sure a must have game.
There you have a list of 8 DS games for under $20.00. As you see, there are many of them. I easily came up with this list with no problem. Surely, there is something on here you or your child will enjoy playing. Take note that there are many others that are under $20.00. In the near future, if you want me to, I will make another list for you, but for now, leave a comment telling everyone a game you know that is under $20.00.
Top gamestop.com