COMMENT
Think of all the kind, helpful things you do each day. Don't you think, after everything wonderful you do for your friends and co-workers and family (and maybe even strangers!) that you deserve to splurge on something special just for you? Yes, you can and you should, and without feeling even the tiniest twinge of guilt. Here, my dear, are 7 luxury items to splurge on…
1. Histoires De Parfums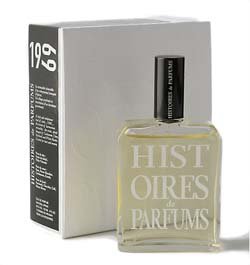 This isn't a perfume you can grab from your vanity and spray on in a hurry as you rush out the door. This is something to be savored, worn carefully, and enjoyed, though you can mist and go. The series feature six deliberately crafted scents, all truly beautiful, each inspired by a time or place. My favorite is the Vert Pivoine, ideal for fall or spring, light and fresh and definitely splurge-worthy.
2. DiorShow Black out Mascara
Does an item under $25 technically qualify as a "splurge" item? In this case, yes, because the absolute best mascara in the world is available at this ridiculously low price. I've tried every mascara I could get m hands on, and nothing, no matter what the price, compares to this. If you're looking to up the eye make-up splurge ante, then add the amazing Dior Maximizer Lash Plumping Serum to your cart, too.
3. Philosophy when Hope is Not Enough Serum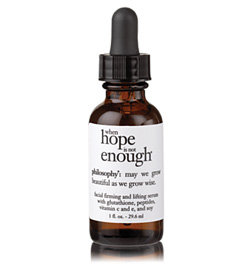 Again, what? This isn't a splurge, you say, it's less than $50! But it is a splurge, simply for how amazingly well it works. Squeeze five tin drops of this into the palm of your hand, then apply to your pretty face each morning for extra perkiness. It fights wrinkles. It moisturizes. It's wonderful, my favorite Philosophy product, so yes indeed, it is a splurge item!
4. Chie Mihara Berrybud Boots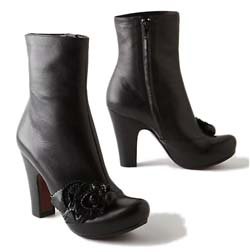 Boots are so hot this fall, and with so many to choose from, you might pass these by without even knowing it. But stop, and take a closer look! Set aside those awful, shapeless UGGS and run-of-the-mill riding boots everyone else is wearing, and splurge on these instead! They're shapely, sweet, made of inky black leather with a pretty posy perched on the side.
5. Free People Java Saddle Bag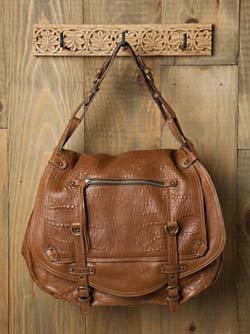 Made of soft, supple leather, with a suede interior and distressed-metal grommets and buckles all over, this very on-trend saddle bag is an irresistible splurge item! The rich tan color is gorgeous for fall, and the generous size and handy pockets make it not only stylish, but also very practical.
6. Kara by Kara Ross Hematite and Gold Triple Gemstone Ring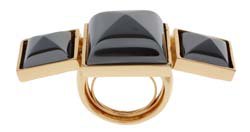 Double and triple-finger bar rings are wildly popular this season, but most of them are simple bars, nothing spectacular or particularly eye-catching. This one, however, by New York artist Kara Ross, is gorgeous, featuring a trio of inky hematite pyramids set in a wide gold bar. Is this just a statement ring, or wearable art worth splurging on?
7. Free People Blur Leather Trench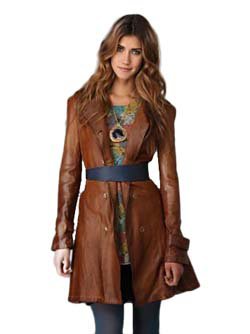 Every woman ought to have a trench coat in her closet, something she can belt and wear over any of her fall outfits, something versatile and chic… quite possibly, this one, made of the softest, smoothest leather, with slash pockets, a back vent, and a supremely flattering double-breasted, long-ling shape.
I'm not advocating the immediate purchase of all of these luxuries all at once, mind you, but you certainly work hard enough to have earned at least one or two of them, haven't you? I think so… which of these splurge items is a must-have, and which can you do without? Or is there another splurge-tastic reward you just have to have? Please let me know!
30 Tips for How to Make Him Want You More ...