If you love to cook, you already know the importance of small appliances in your kitchen! While a toaster may seem like something small and un-important — any old brand will do — don't overlook it! There are lots of nice toasters that will look great in your kitchen and do the job they're supposed to do. Here are 7 awesome toasters you can choose from!
---
1

Stainless Steel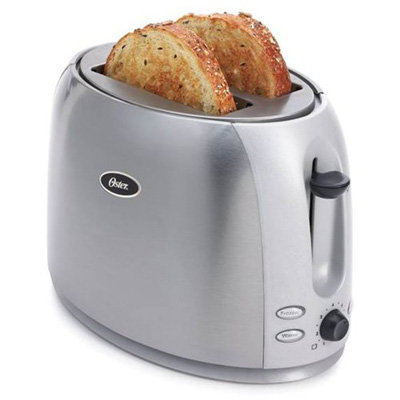 Price: $23.50 at amazon.com
I love the extra wide slots this toaster features to accommodate thicker items like bagels or Texas toast. And the stainless steel looks so classy! This toaster would match just about any kitchen color scheme. And no more worries about jammed bread smoking up the room - this toaster has and anti-jam feature that automatically shuts off the toaster!
---
2

Toaster Oven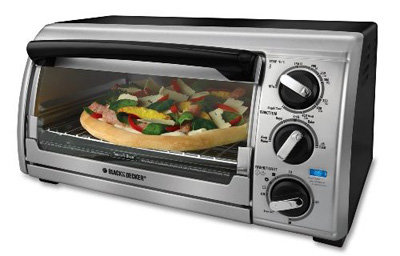 Price: $24.99 at amazon.com
This little multi-tasker will be the perfect addition to your kitchen whether you are a college student, a new bride, or a master chef whose been cooking for years! The oven temperature can reach up to 450 degrees and features a 30-minute timer. Slide out crumb tray will make cleaning this mini-toaster oven a breeze. How cool is that?
Trendinig Stories
More Stories ...
3

Digital Deal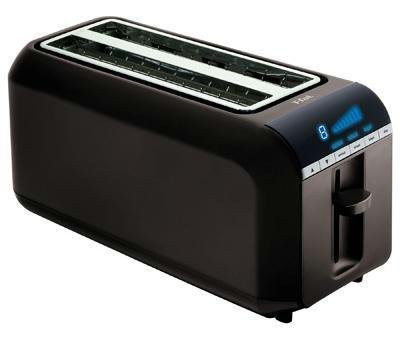 Price: $39.99 at amazon.com
For our my technical-minded friends out there, this one is for you! This product offers a function that defrosts and toasts in one step! Extra wide self-adjusting slots ensure even toasting of bread no matter the thickness. Extra high-lift assists with the easy removal of smaller bagels and breads so your fingertips don't get burnt.
---
4

Procter-Silex Toaster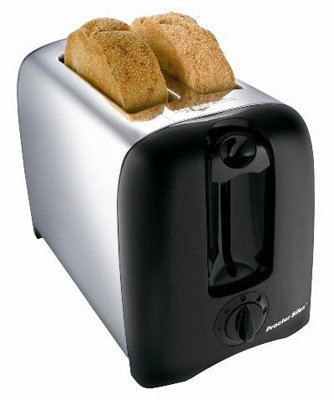 Price: $14.99 at amazon.com
Proctor-Silex has been a trusted household brand for many years! This toaster is affordable and you can rely on it to last you for a long time. Black and chrome finishing looks nice and adds a classy touch.
---
5

Preppy Pink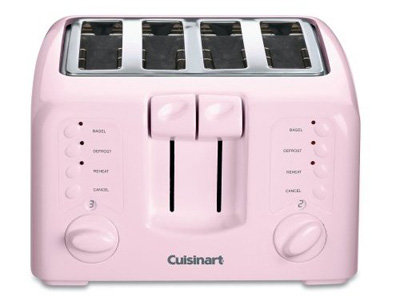 Price: $34.95 at amazon.com
If you love pink, you've got to snatch this baby up! 4-slot toaster is ideal for a bigger family, or if you just love your toast! This toaster offers nine levels of browning and a touchpad with controls for re-heating,defrosting, and bagel settings. And the 3 year warranty ensures that you will get your money's worth!
---
6

Safe Sunbeam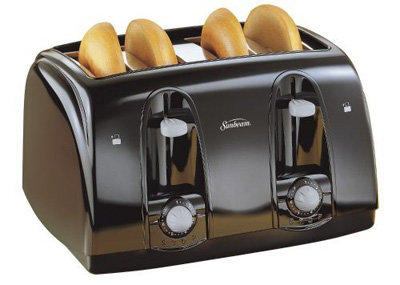 Price: $18.79 at amazon.com
Never worry about burning your fingers again! Cool touch exterior ensures that the outside of the toaster doesn't get hot. And you'll love this- separate toast controls allow for simultaneous toasting at different levels! How neat!
---
7

Professional Toaster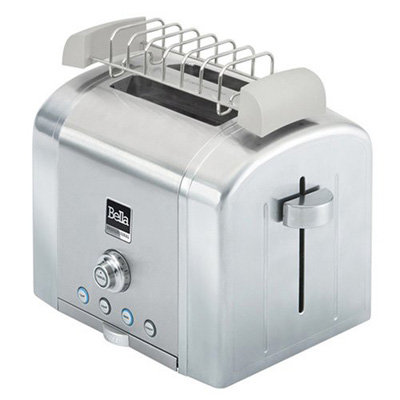 Price: $60.00 at amazon.com
Looking to splurge on a toaster? Well here's the top pick! This 1200 watt toaster has variable browning controls and an auto-center bun-warming rack. But I think my favorite feature may be the cord storage. You got to admit, nobody likes a tangled cord!
I love kitchen appliances! And I love cooking! Modern conveniences make it so much easier and quicker too. Get you an awesome toaster and never worry about burned toast again. Did you see any toasters that you love?
---
Comments
Popular
Related
Recent