I'm not a big fan of console or PC games, although I know a lot of the writers here do enjoy them. Instead, I prefer simple or familiar games that I can play online, usually against the computer. Happily, many of my favourite board, card and dice games are now available in online versions. Here they are, if you fancy having a go as well.
---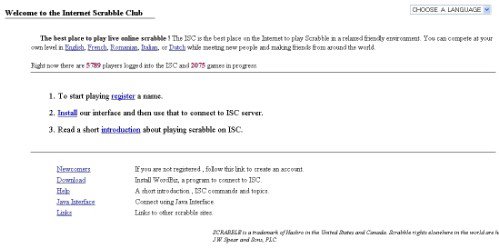 Do you love playing Scrabble, but have no-one to play against? Well, now there are many sites online where you can play against a computer or other player. Try registering at isc.ro , select the length of game and the rules that you wish to play by, and you will be matched with another player.
---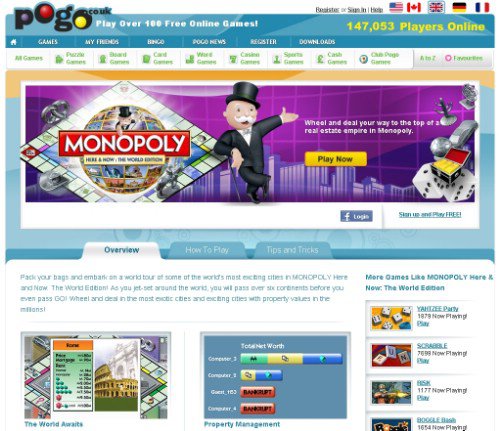 Monopoly is my current favourite (although I get very annoyed if one of the other players pinches my game token. This version is Monopoly World, which has some strange choices of cities (does anyone know where Gdynia is?) but otherwise sticks to the traditional format.
---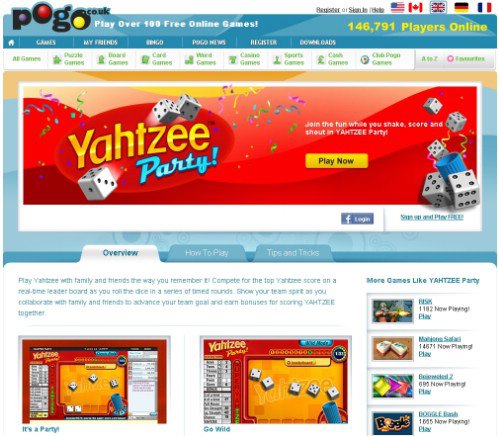 Here you can play against other live players, and compete to get the highest score. The advantage of this version is that you don't have to wait for other players to finish their turn, you simply play within the time available. Your rating goes up or down, depending on whether you win or lose, how much you win by, and the rating of the player you beat.
---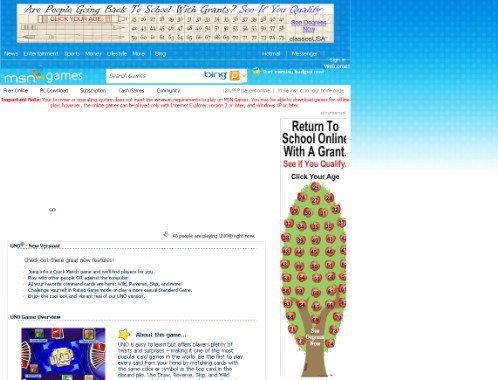 As any Uno players will know, this game can become truly vicious, as players gang up on another one. It's also highly unpredictable, as the game can take many twists and turns. Frequently you will find yourself down to your last card, but then have to pick up more and more.
---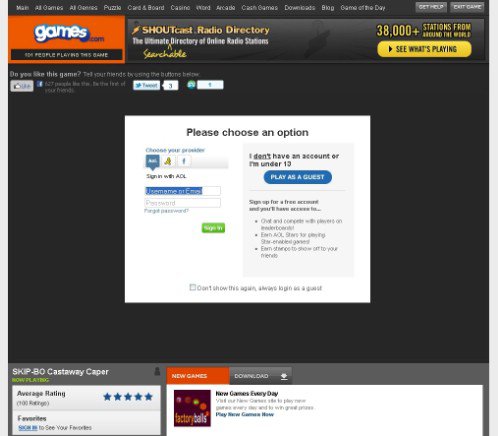 You may not be as familiar with Skip-Bo as with Uno, since I have not seen it for sale in as many countries. It's played with cards numbered from 1-12, plus the Skip-Bo card which functions as a substitute for any other card. Skip-Bo is not as competetive as Uno.
---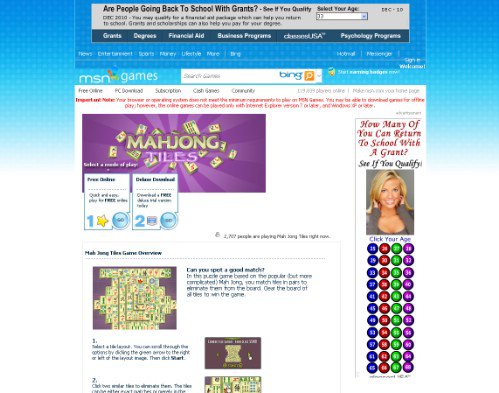 Mah Jong is quite a tricky 'pairs' game, and it can be so hard to see the matching pair! There are lots of versions online, but I like this one for several reasons. It has a variety of layouts, and although you play by yourself, you can add a competitive element by trying to complete the game faster each time.
---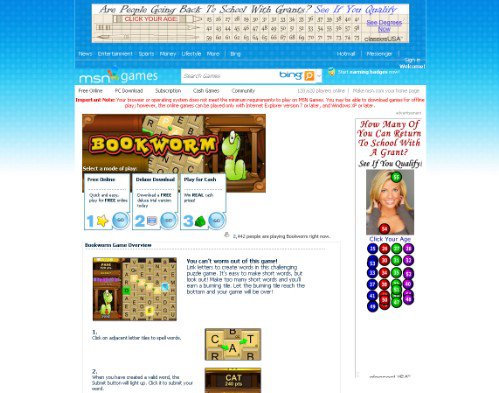 This is a word game played against the clock. The idea is to link the letters on the board together to make words, the longer the better. It's a challenge because you can't just pick random letters, they must be adjacent. It's harder than you think!
---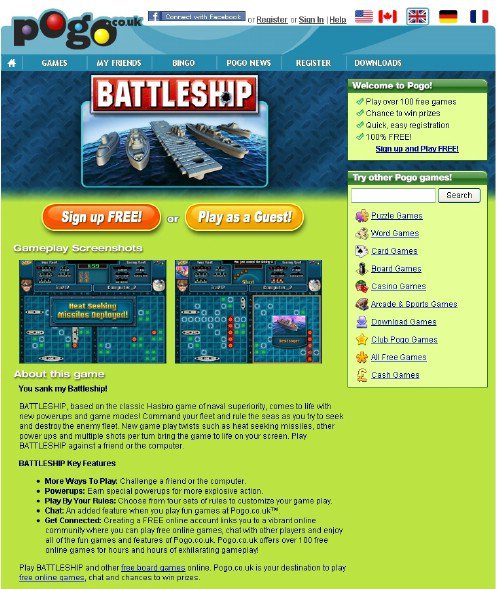 And an old faithful to finish with. Battleships really isn't sophisticated, and I can remember playing it simply with paper and pencil. You don't even need a proper set. But if you lack a partner and want to play this classic game, simply play here against the computer.
Are you a fan of board and card games? Do you like playing them on the internet, or prefer a real opponent? What's your favourite game?
Top Photo Credit: Great Beyond
More
Comments
Popular
Recent