Girls, could you live without your straighteners? Most of us have days when we need a little styling assistance – even my straight bob has times when it won't behave. In fact, on the days when I wake up looking like I've slept with my fingers in an electric socket, only my straighteners leave me looking halfway human and ready to face the world. Here I've picked out some fab sets for you.
---
1

GHD Limited Edition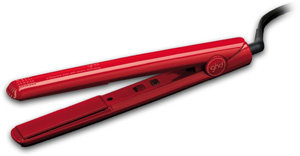 Price: £129 at ghdhair.com
The crème de la crème of straighteners, many women lust over a pair of GHDs. Wel, now you can have Red Lust, one in a series of limited edition colours. You can also choose from Blue Serenity, Purple Indulgence and Green Envy (I think I'll stick with Red Lust …)
---
2

Babyliss Total Freedom Cordless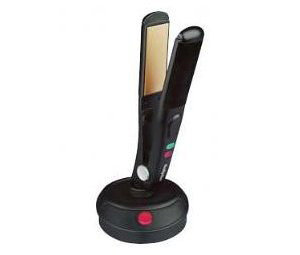 Price: £20.15 at amazon.co.uk
Have you ever been frustrated at trying to style your hair without the cord getting in the way? Well, this is a neat idea. Cordless is nothing new, but this pair have a base that heats them. The charge only lasts 4 minutes, but they recharge very quickly. The base also does away with any concerns about burning the table!
---
3

Glamtech Tiny Pocket Sized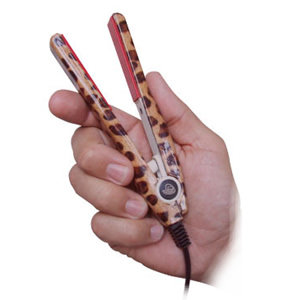 Price: £19.95 at hairtrader.co.uk
If you can't live without your straighteners when you travel, then a mini pair is ideal. A full-sized set is a bit too much to pack in your case! These are a fabulous leopard print (yes, I'm obsessed) and just about fit in your hand. Great as well for doing your hair before a night out if you don't have time to go home.
---
4

Hair Goddess Silk Straighteners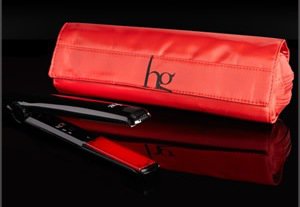 Price: £179 at hairtrader.co.uk
Now, these may make GHD look cheap, but if you straighten your hair a LOT, then it's important to use a good pair that won't damage your hair. If you've heard of 'famous Rome stylist Luigi Alessi' (I haven't), he apparently recommends them. Technology is not my thing, but these promise to condition your hair and give it a salon finish (and we all know that salon pairs are very pricy).
---
5

Remingon Wet2Straight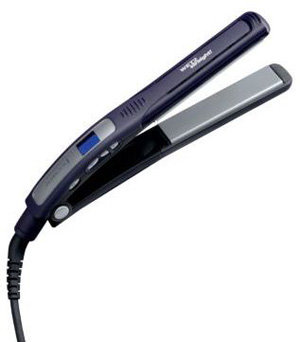 Price: £79.99 at boots.com
Does exactly what it says on the packet! These are designed to be used on wet hair, thus removing the need to blow-dry before straightening. That's got to be good for your locks!
---
6

Vidal Sassoon 2 in 1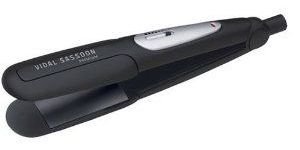 Price: £2.99 (refurbished) at cgi.ebay.co.uk
These are the same pair that I have, and although I've read some uncomplimentary reviews, I'm really happy with them. If you want to try out some straighteners for the first time, buying a second-hand pair could be a good idea. The good features of this set are that they have two plates, one slim and one thicker, so you can try different effects and adjust the plates to suit your hair. There are also 3 settings depending on the thickness of your hair.
---
7

Hello Kitty Mini Straighteners

Price: £14.99 at argos.co.uk
Another fab pair if you travel a lot. A particularly useful feature with these cute little straighteners is that they have automatic worldwide voltage, so no worries about electricity current.
---
8

Lee Stafford Poker Straight Superhero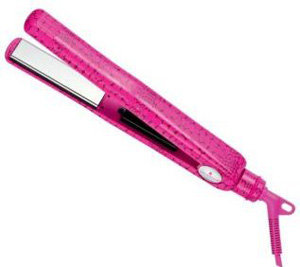 Price: £39.99 at boots.com
That's what we're aiming for, Lee! Poker straight hair (although I'm not quite clear where the superhero bit comes in). You can also create curls or waves. If you like a pair designed by a hairdresser, then these might be just the thing. Currently on offer at half-price (I love a bargain), they heat up in a mere 30 seconds.
Are you a GHD devotee, or do you think they're overrated? Can a cheaper pair do the job, or do you consider it a false economy?
More
---
Comments
Popular
Recent