We have not seen a lot of Mandy Moore ever since she got married, haven't we? I wish she'd get more work soon because I actually like this classy and pretty lady. She did guest star on Grey's Anatomy last season but I have yet to watch those episodes. I heard she was good. I saw photos and she had black hair. Of course, that led me to a bit of celeb research on how her hairstyle has changed over the years. Which of these styles do you think fit pretty Mandy?
---
1

June 2006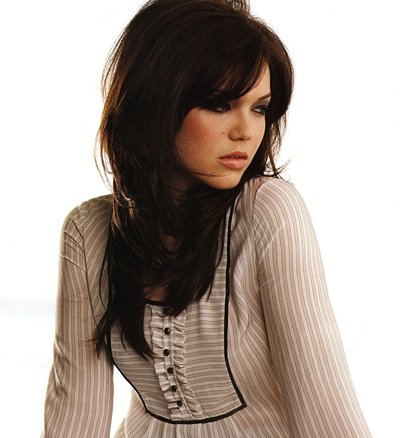 Several years ago, Mandy was a pop princess slowly transitioning to the world of acting. She did fabulous magazine covers and this Elle photo showed us what she'd look like with very dark hair. Do you like it? I like it only because it contrasts beautifully with her sweet dress. Still, she looks gorgeous here.
---
2

August 2006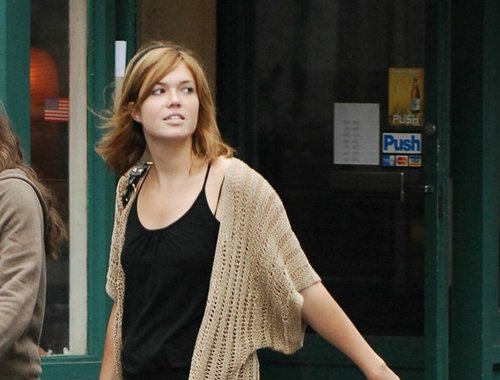 I remember Mandy with straight blond hair when she first came out. I was not very fond of her type of music but I thought she was cute. Now this hairstyle here is not in any way similar to the style she had when she first came out and thank goodness for that. I think she looks pretty here.
3

March 2007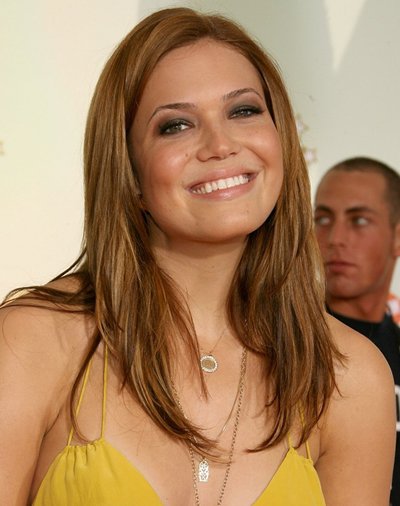 Do you like Mandy with slightly wavy hair or straight? I can't decide because she's pretty here, too. I like the natural look of her lips.
---
4

April 2007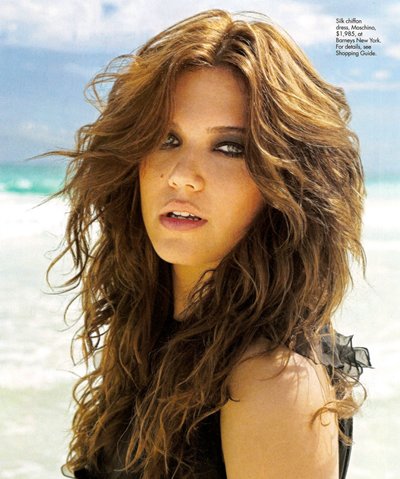 Ooohhh beach waves...It would probably be too much to beg Mandy to get a perm just so we'll know what she'd look like with curly hair, right? Thankfully, we have this Elle photo. I actually like this style on her. Perhaps she should get it for a role. She can be a Bond girl or something like that with this hair, really.
---
5

August 2007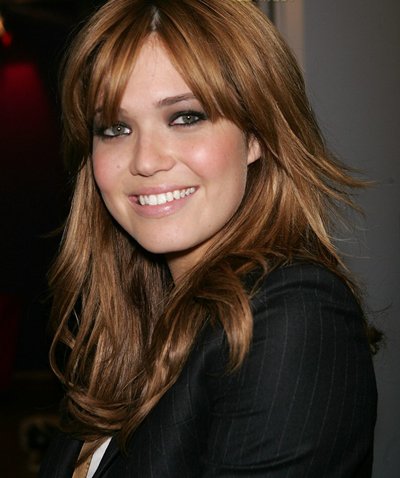 I was wondering for a bit if Mandy has ever tried bangs when I found this photo. Very cute.
---
6

August 2007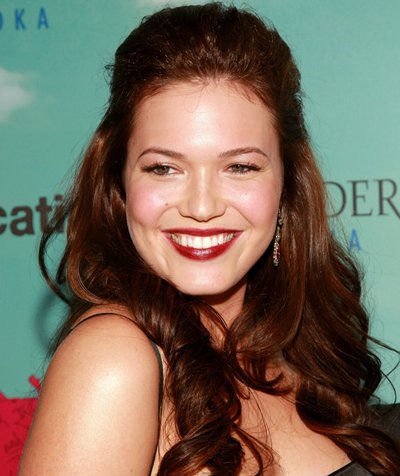 Hmmm I am not liking the super red lips. She looks beautiful with natural pink lips. But this hair color is actually HOT. I still like her with blond hair, though.
---
7

February 2008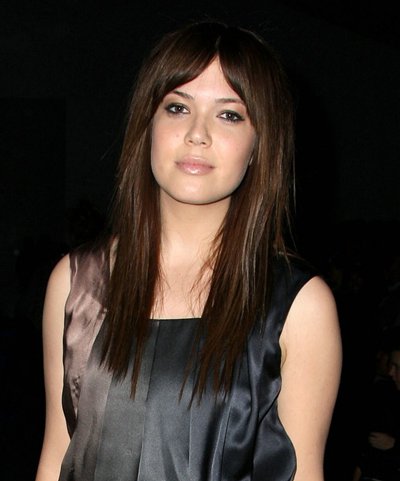 I seriously hope this was a wig because she looks kinda dull here. Never mind that I have the same hairstyle right now. Perhaps it's the way that she divided her bangs?
---
8

September 2008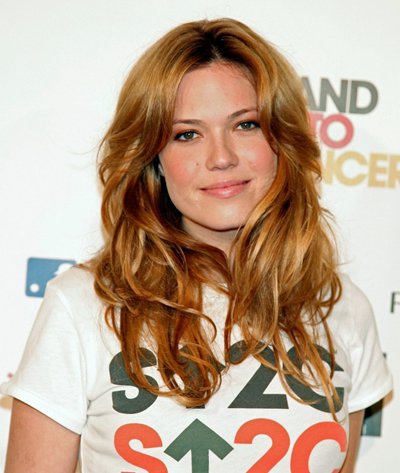 So pretty! I seriously love me a blonde (almost strawberry blonde) Mandy. The lovely curls don't hurt, either. I wish she'd go back to this hair color. It made her look like an angel, really.
---
9

October 2008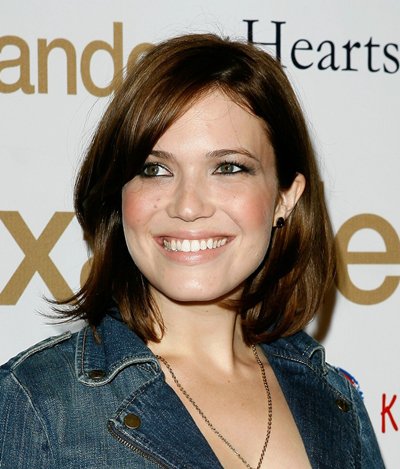 By this time, it was reported that she and DJ AM were dating again. DJ AM was in a terrible accident just a month before this photo was taken. But back to the hair...the length is cute but I am not feeling the color. What do you think?
---
10

April 2009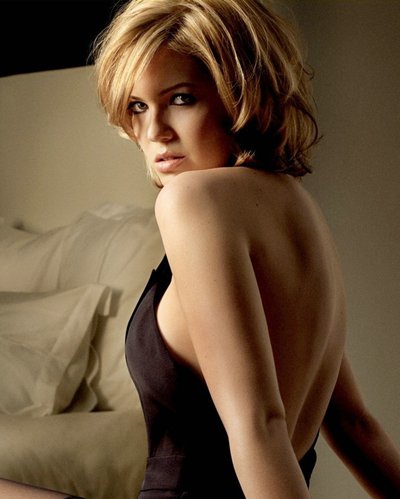 I truly like her with light-colored hair. The expression here is also spot-on. Doesn't she look hot? I love how her hair for this Details shoot frames her face beautifully.
---
Comments
Popular
Related
Recent