It happens to all of us. We wake up one morning, look in the mirror, and notice our very first wrinkle. Oh, the horror! Of course the best way to combat wrinkles is to not get them in the first place! Here are my favorite products to help you with that battle, whether you're facing premature aging in your twenties, noticing the first signs of wrinkles in the thirties, trying to delay the onset of visual signs in the forties, or older!
---
1

Imagine Skincare Ageless Total Resurfacing Masque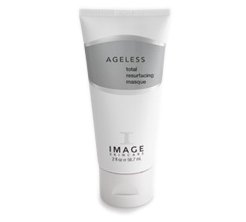 Purchase with an account at imageskincare.com
Use on your face, neck, and hands to slough off dead cells to reveal ageless, beautiful skin! Perfect for aging, oily, and sun-damaged skin types.
---
2

Imagine Skincare Ageless the MAX™
Purchase with an account at imageskincare.com
Perfect fro all skin types, including aging and sensitive skin. Apply in the morning and at night for best results, and allow to soak in before applying a sunscreen or make-up on top of it.
---
3

Clinique Superdefense SPF 25 Age Defense Moisturizer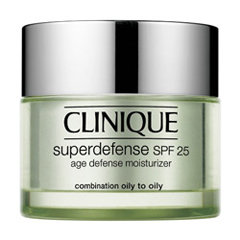 Price: $42.50 at clinique.com
Use this little miracle in a jar in the morning before applying foundation and at night before bed. Protects your skin from stress of all kinds, including pollution, the sun, and even emotional stress.
---
4

Clarins Younger Longer Balm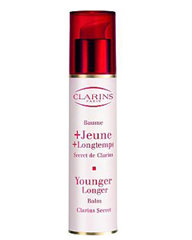 Price: $99.00 at us.clarins.com
This serum does exactly what the name implies — it keeps your skin looking younger, longer! It protects your skin from sun and pollution, and maintains hydration to keep your skin soft and supple!
---
5

Clarins Multi-Active Day Early Wrinkle Correcting Lotion SPF 15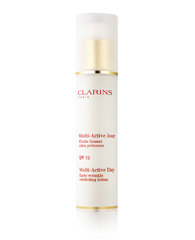 Price: $54.00 at us.clarins.com
Perfect for all skin types. This serum targets wrinkles before they're noticeable, and protects your skin from free radicals and the sun.
---
6

Clarins Line Prevention Multi-Active Serum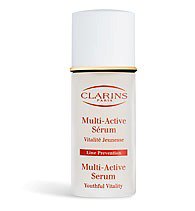 Price: $69.00 at us.clarins.com
This serum boasts skin-protecting botanicals, like sugar cane and sweet almond. Use it in the morning and at night for skin with youthful vitality!
---
7

Aveda Green ScienceTM Firming Face Creme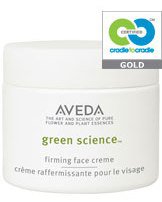 Price: $55.00 at aveda.com
Key ingredients include shea and argan, along with organic cactus, plai oil, and vitamin E. This cream will improve your skin's firmness and also protect it from further damage.
---
8

Aveda Green ScienceTM Lifting Serum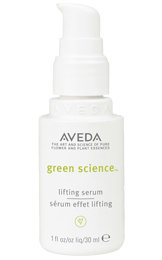 Price: $50.00 at aveda.com
Boosts your skin's own collagen production for smoother, more even skin tone and appearance. Use in the morning and at night for best results.
---
9

Elizabeth Arden Prevage Day Ultra Protection anti-aging Moisturizer SPF 30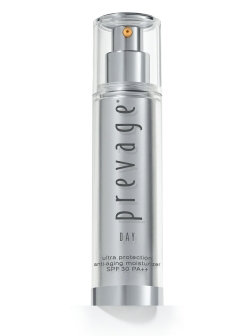 Price: $125.00 at shop.elizabetharden.com
The skin-care specialist at my day spa recommended this product, and swore I'd see results in just a few days. She was right! I was shocked at how much smoother my skin appeared — dramatically fewer fine lines, wrinkles, and discolored spots. I love it!
---
10

Lancôme RÉNERGIE MICROLIFT NIGHT R.a.R.E. Superior Firming Night Cream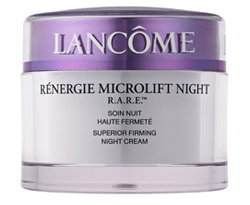 Price: $95.00 at lancome-usa.com
Night-time, while you're sleeping, is when your skin heals and repairs itself. This night cream aids that process, so you'll wake up in the morning with firmer skin.
---
11

Kinerase Extreme Lift Face

Price: $150.00 at kinerase.com
Can a serum work as well as a face lift? This one can! It reduces all kinds of unsightly wrinkles, like crow's feet and smile lines. Why pay for an injected solution, like Botox, when you can use this at home and see results in five minutes?
---
12

Cosmedicine Instant Wrinkle Write-off Pen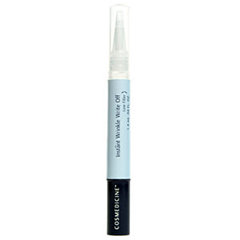 Price: $15.00 at cosmedicine.com
Simple to use, effective immediately! Use this twist-on pen to apply the filler only where you need it. Wear it alone or under your make-up, and see results in just one minute!
I love all of these products for different reasons. I especially love the Write-Off Pen, and my editor swears by the Image skincare line. What about you? Do you have a favorite anti-wrinkle skin care product? What do you recommend? Please let me know…
More
Comments
Popular
Recent