If you have oily skin, chances are, you've experimented with hundreds of different products, only to find that some of them are too harsh, and make your skin feel too dry, or are too gentle, and don't control the oil. I can help! Here's a list of my favorite skin care products for people with oily skin.
---
1

Aveda Botanical Kinetics Purifying Gel Cleanser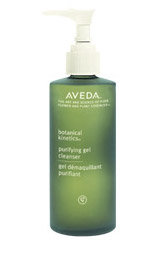 Price: $20.00 at aveda.com
This cleanser is strong enough to dissolve excess oil, but gentle enough to use every day. Enriched with natural botanicals like chamomile, lavender, rosemary, and Vitamin E.
---
2

Aveda Botanical Kinetics Hydrating Lotion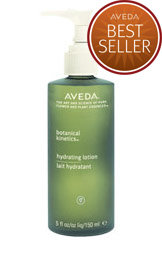 Price: $32.00 at aveda.com
Just because you have oily skin doesn't mean you should strip away all of the moisture. Use this moisturizer after the gel cleanser for soft, supple, balanced skin.
---
3

The Body Shop Tea Tree Oil Face Mask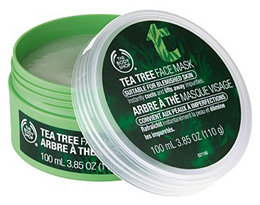 Price: $12.00 at thebodyshop-usa.com
If you have oily skin and blemishes, combat them both with this mask. It contains lemon tree and tea tree oils to fight nasty break-outs, and Tamanu oil to soothe irritated skin.
---
4

The Body Shop Warming Mineral Mask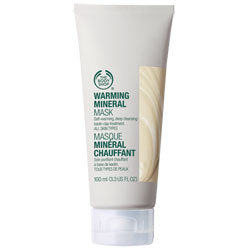 Price: $13.20 at thebodyshop-usa.com
Perfect for oil-prone skin especially in winter! It self-warms to draw out impurities and remove excess oil, and is scented with cinnamon and ginger.
---
5

Philosophy the Present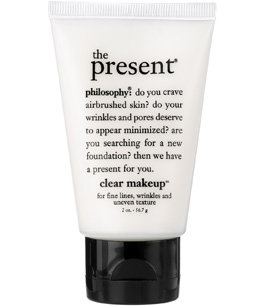 Price: $25.00 at philosophy.com
Perfect to wear under foundation, and to help you wear less of it. It absorbs oil, and gives you a perfect, airbrushed complexion.
---
6

Philosophy the Microdelivery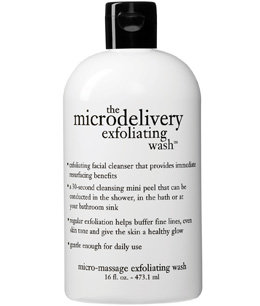 Price: $37.00 at philosophy.com
This is the best exfoliating scrub I've used in years, second to only one other one, my very favorite! I use it in the shower as a scrub, and it leaves my skin silky smooth, but doesn't dry it out.
---
7

Philosophy Never Let Them See You Shine Cleanser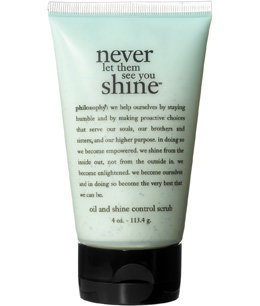 Price: $20.00 at philosophy.com
Controls oil all day long! It gently exfoliates away excess oil, and soothes and protects your skin. It will make your skin feel fresh and clean morning through night.
---
8

Philosophy Never Let Them See You Shine Primer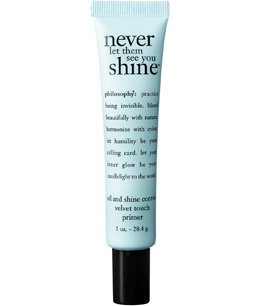 Price: $20.00 at philosophy.com
This little tube contains a miracle! Wear it under your usual make-up for a smooth, matte finish without having to carry and use blotting papers.
---
9

Philosophy the Supernatural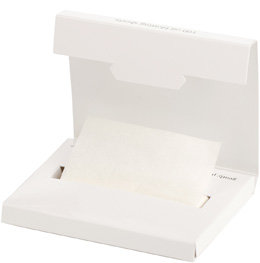 Price: $10.00 at philosophy.com
Absorb oil without applying more make-up! Carry these in your purse or pocket to absorb oil just where and when you need it. Perfect for travel!
---
10

~H2O+ Sea Clear Mattifying Toner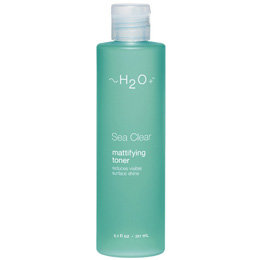 Price: $16.50 at h2oplus.com
Absorbs existing excess oil, and prevents the formation of excess shine throughout the day, but never over-dries. Use this for a perfect, matte complexion!
See? It's completely possible for you to shine, without your skin having to shine! I carry the blotting papers with me everywhere, just in case I get that shine on my nose and forehead… what product do you use to control oil and give you a matte complexion? Please let me know… thanks!
More
Comments
Popular
Recent