Are you bewildered by the vast range of beauty products filling the shops and don't know what to try? Are you short of money but still want to look after your skin? Do you prefer natural products? Here are some beauty treatments you can make at home, with cheap, easily sourced ingredients that you may already have in the cupboard.
1

Sensitive Skin Exfoliant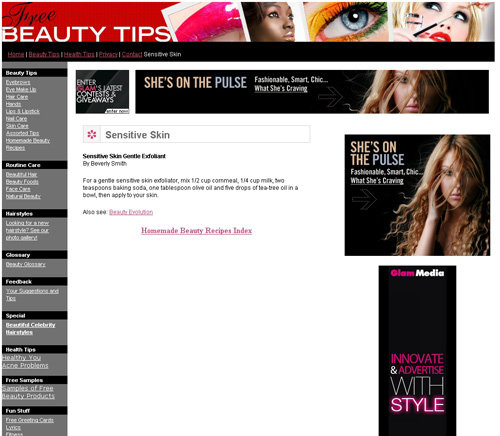 Boy, do I have sensitive skin, so I'm definitely going to give this scrub a go. Nothing fancy in it at all, which has to be a good thing!
Website: free-beauty-tips.glam.com
2

Dark under Eye Circles Treatment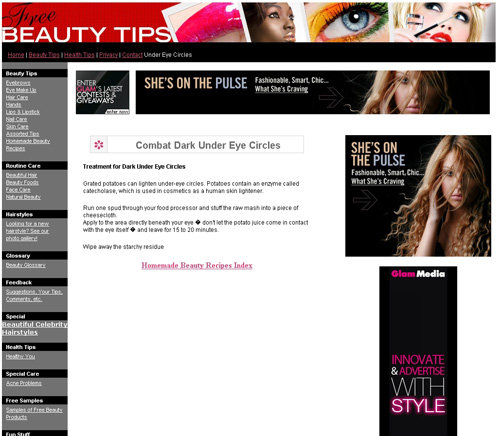 Beat those dark circles under your eyes with the humble potato. I always look as though I haven't slept in months, so next time I buy some spuds I'm going to grate one and try this trick.
Website: free-beauty-tips.glam.com
3

Apricot Lip Balm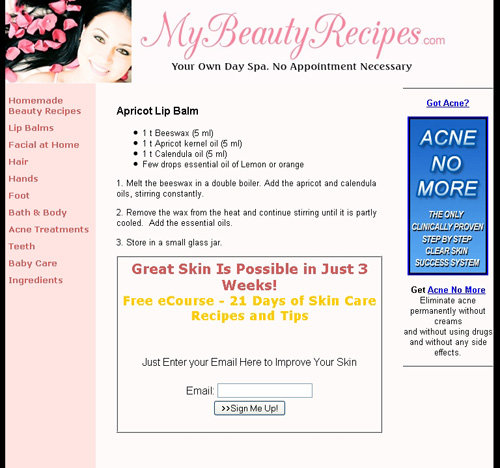 Suffer from dry lips? Doesn't apricot lip balm sound gorgeous? Maybe not as convenient as a shop-bought stick balm, but it's worth whipping up a batch to use at home.
Website: mybeautyrecipes.com
4

Mango Butter Hand Cream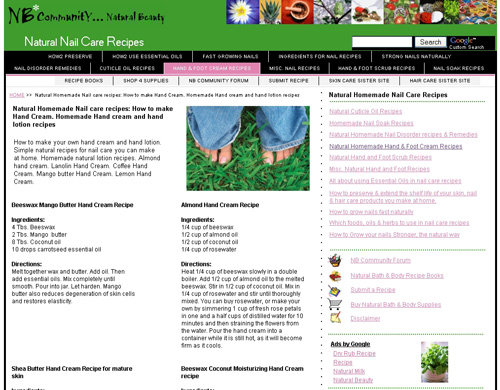 Ooh …. Mango butter hand cream. These ingredients might be a little harder to find, but your hands will smell divine. There's also a recipe for cocoa butter hand cream on the same page. Who wouldn't want to smell of chocolate?
Website: naturalnailcarerecipes.homestead.com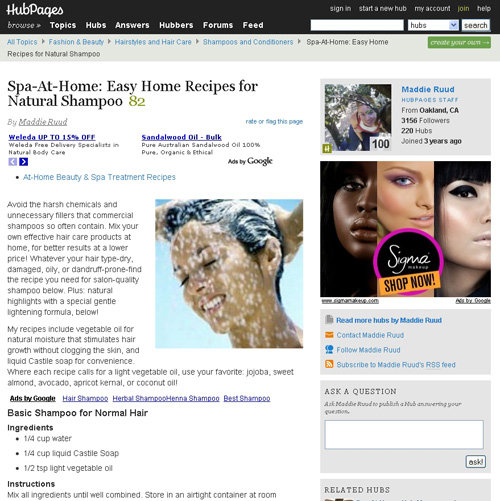 I bet you've never thought of making your own shampoo. There are so many in the shops, after all. I'm going to try! My sensitive skin reacts to most brands, so I'm going to see how I get on with some of these recipes.
Website: hubpages.com
6

Orange Yogurt Mask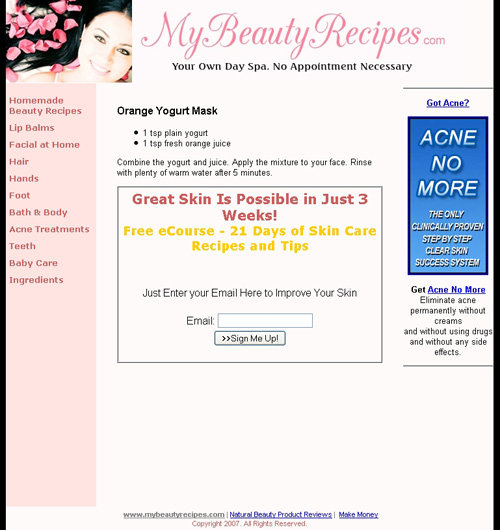 Make up a face mask with nothing but yogurt (plain, of course), and orange juice. That's all there is to it. Simple!
Website: mybeautyrecipes.com
7

Handmade Soap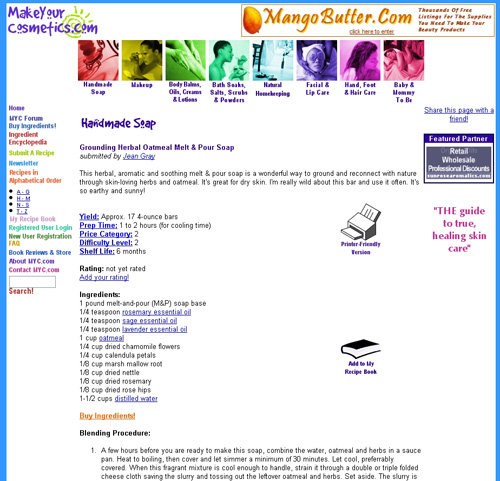 You'll need to pop along to your local herbalist to get all the ingredients for this soap bar. Your reward will be enough soap to keep you and your entire family going for months.
8

Sugar Hair Removal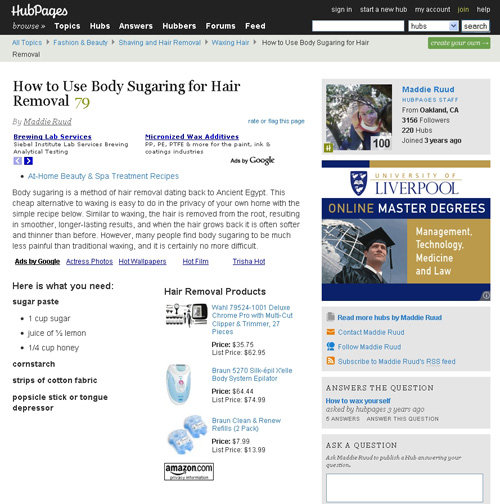 Need to de-fuzz? Heard of sugaring? With sugar, honey, lemon and cotton strips, you can use this ancient method to banish that body hair! Fear not, it isn't that painful and the technique isn't difficult to learn.
Website: hubpages.com
Inspired? Do you swear by Granny's handmade beauty secrets? And if so, will you share?
Top Photo Credit: Daniela Vladimirova