Do you have dry skin in some areas, but oily in others? The dreaded T-zone of oil, but dry cheeks? That's combination skin, and it can be difficult to develop a skin care regimen if you have it. Here's a list of my favorite skin care products for combination skin. I'm sure you can find the right products to mix and match a regimen that's perfect for you!
---
1

The Body Shop Seaweed Ionic Clay Mask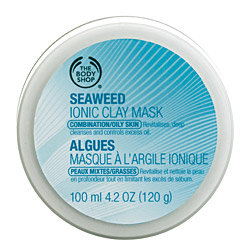 Price: $17.60 at thebodyshop-usa.com
Use this mask once a week to deep clean. It draws out impurities and excess oil, and soothes dry and irritated skin often found in women with combination skin. Perfect!
---
2

Clean and Clear Dual Action Moisturizer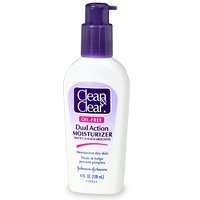 Price: $5.96 at amazon.com
I use this product every single morning after my basic wash. I love the tingle, and it keeps my skin clear of acne and so, so soft! It's ridiculously inexpensive, but still my all-time favorite!
---
3

~H2O+ Face Oasis Cleansing Water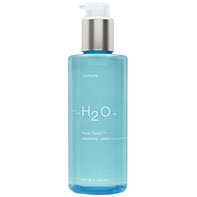 Price: $24.00 at h2oplus.com
Revitalize and invigorate combination skin with this spa in a bottle! It gently cleanses so it won't over-dry your skin, or make it too oily.
---
4

~H2O+ Sea Mineral Scrub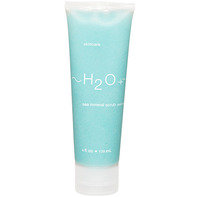 Price: $18.00 at h2oplus.com
Mild enough to use twice a week! Gently exfoliates to remove dead surface skin cells without abrading, irritating, or upsetting your skin's own balance.
---
5

Kiss My Face Peaches & Cream AHA 8%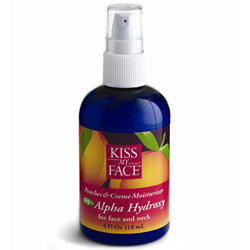 Price: $8.99 at kissmyfacewebstore.com
If you have typical combination skin, you're worried about clogged pores and dry skin at the same time. This moisturizer takes care of both issues, with Alpha Hydroxy Acids, perfect for use on your face and neck.
---
6

Aveda Outer Peace Foaming Cleanser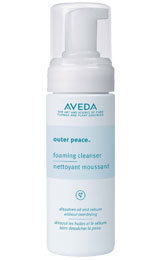 Price: $25.00 at aveda.com
Deep cleanse your pores without over-drying your skin! The entire Outer Peace line is made for people with combination skin to help prevent acne breakouts, with a proven success rate of over 90% in only four weeks!
7

Aveda Green Science Perfecting Cleanser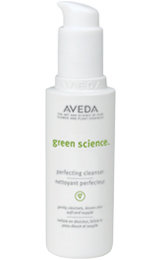 Price: $35.00 at aveda.com
With unique key ingredients like argan leaf extract (from Morocco), plai, and aloe, this milky, mild cleanser works gently to remove excess dirt and oil, and even removes make-up!
---
8

Origins Checks and Balances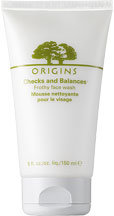 Price: $18.50 at origins.com
Origins seems to have struck the perfect balance with this frothy foamy cleanser. It strips away nasty oils and dirt, but leaves your skin smooth and moisturized, not dry or dull.
---
9

Pangea Organics Nigerian Ginger, Sweet Lavender & Thyme Facial Cream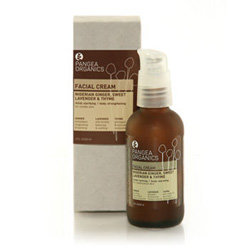 Price: $36.00 at pangeaorganics.com
The all-organic ingredients of this super-mild but effective cleanser sound not just edible, but delicious! It is for your face though, and it's an anti-oxidant cream that will leave your skin feeling refreshed and looking radiant!
---
10

Origins Balanced Diet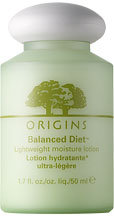 Price: $25.00 at origins.com
Feed your complexion a balanced diet! Use in the morning and at night for fresh, smooth skin without shiny oil spots or rough dry spots.
Combination skin doesn't have to be a hassle or a curse, you just have to know what to use to treat it! I love all of these products, but maybe you know something that works well, too. What's your favorite product to care for combination skin? How do you use it? Please let me know… thanks!
---
Comments
Popular
Related
Recent