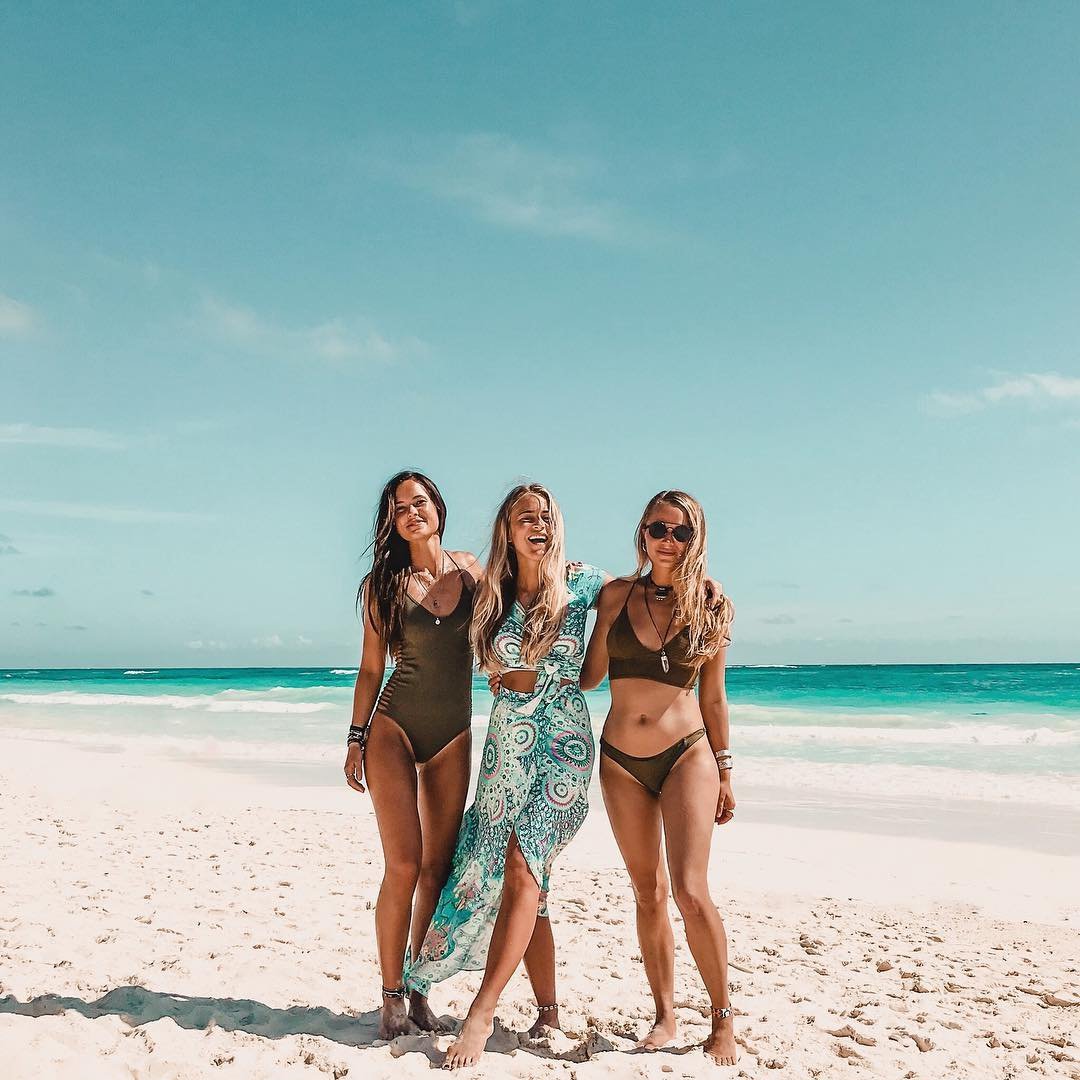 It's late fall, almost winter, and you're losing your summer-skin glow. How to get that sun-kissed look all year long without hitting the tanning bed? Here are my favorite self-tanners to help you get that glow back!
Purchase with an account at imageskincare.com
Use this product on just your face for a natural, slowly-building, and even sunless tan. It will also moisturize and hydrate your skin, and doesn't smell funny.
Purchase with an account at imageskincare.com
Use an all-over body scrub, then rinse well and apply this product to your skin for a radiant, healthy, natural-looking glow. It also contains vitamins C and E, to protect your skin from free radicals, which can make you look aged.
3.

Sevin Nyne Tanning Mist
Price: $35.00 at sephora.com
Lindsay Lohan and tanning expert Lorit Simon created this unique formula that will give you a natural, caramel-colored tan. This mist also adds a hint of fragrance, so you won't have that tanning-spray smell. Not tested on animals, and comes in a recyclable aluminum can.
4.

Mystic Tan Sunless Face and Body Tanning Spray
Price: $38.00 at sephora.com
Alcohol-free, so it won't dry your skin. This spray is applied by aerosol, so it goes on evenly, for a natural-looking tan. No weird orange streaks for you!
5.

Fusion Beauty GlowFusion Micro-Nutrient Face & Body Natural Protein Tan
Price: $58.00 at sephora.com
This is my VERY favorite self-tanner! It goes on evenly, with no streaking, no odor, and it doesn't stain clothes or my hands! I use the "light" formula, for a subtle sun-kissed glow, but there's also a "medium" version for a darker, more bronze tan.
6.

Juicy Couture Liquid Bronze Body Bronzer
Price: $45.00 at sephora.com
This self-tanner smells so good, I want to use it as a body lotion! This liquid bronzer delivers a light shimmer and instant, natural-looking glow.
7.

Kate Somerville Somer360° Tanning Towelettes
Price: $48.00 at sephora.com
No messy creams or sprays! These towelettes are pre-moistened with the perfect tanning solution, without the mess. Wipe on for a natural, no-streak tan.
8.

Michael Kors Leg Shine
Price: $32.00 at sephora.com
Slide this roll-up solid on your legs for s sexy shimmer and gorgeous glow. It's also scented with notes of freesia, tamarind, peony, and lilies.
9.

Clarins Self Tanning Milk SPF 6
Price: $32.00 at sephora.com
I love the products because it's so silky! It's also got a built-in SPF, to protect your skin while giving it a healthy, safe glow!
10.

Bliss a Tan for All Seasons
Price: $36.00 at sephora.com
This self-tanner contains Aloe Vera to hydrate and protect your skin while giving it an all-over, all-natural looking sun-kissed tan. It also promises to disguise cellulite… I love it!
11.

Clarins Radiance-plus Self Tanning Cream-Gel
Price: $52.00 at sephora.com
I love this product because the tan is so subtle, and so natural-looking! It looks like you spent a morning in the garden or an afternoon outdoors. It's also a moisturizer, to soften and hydrate your gorgeous glow!
12.

Fresh High Noon Freshface Glow
Price: $36.00 at sephora.com
Perfect for all skin types and tones, this self-tanner also protects against damaging free radicals with anti-oxidants like pomegranate and vitamins A, C, and E. It also soothes, protects and hydrates your skin while giving it an all-over, pretty glow!
Use these to get and keep that deep bronze tan, or just that sun-kissed blush all year round. Or pair one with your favorite luminizer cream or powder for a deeper, more natural look! Do you have a self-tanner you love best? Please tell me about it, so I can check it out… thanks!
{{#comments_count}} Show Commnents ({{comments_count}}) {{/comments_count}}