Lucky girl! Your skin is perfect, or what cosmetic and skin care companies categorize as "normal." But you still need a skin care regimen to keep it healthy and glowing, and here is a list of my very favorite products for your perfect skin type!
---
1

The Body Shop Vitamin E Sink-in Moisture Mask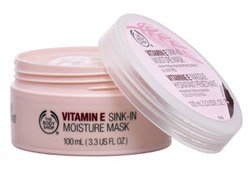 Price: $14.80 at thebodyshop-usa.com
Not one, or two, but three all-natural sources of Vitamin E in this lush mask. Use once a week for the smoothest, most supple skin.
---
2

~H2O+ Sea Results UV+ Maximum Moisture Fluid SPF 30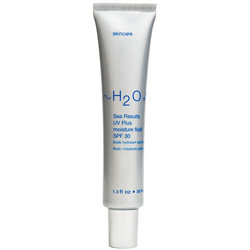 Price: $30.00 at h2oplus.com
Keep that normal skin perfect for as long as you can! Protect it from premature aging, sun damage and age spots with this little miracle.
---
3

Philosophy Purity Made Simple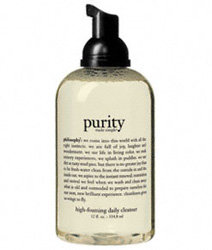 Price: $34.50 at philosophy.com
If you're like me, you love a good foaming cleanser. This one is great for normal, non-complicated skin. It's pure, gentle, and will give you a fresh, clean feeling.
---
4

Philosophy Hope in a Jar

Price: $38.00 at philosophy.com
This was a 2008 "Best of Sephora" winner for a reason! This moisturizer is direct, simple, easy. It does it all: reduces the signs of aging, makes sallow skin rosy, and keeps your skin supple and moist.
---
5

Burt's Bees Orange Essence Facial Cleanser
Price: $8.00 at burtsbees.com
This cleanser purifies and hydrates, all while being gentle and 100% natural. Ingredients include orange oil and rosemary.
---
6

Burt's Bees Lemon Poppy Seed Facial Cleanser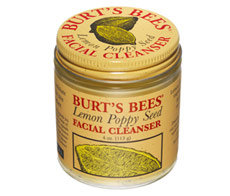 Price: $8.00 at burtsbees.com
Cleanses and exfoliates without irritating or over-drying! I use this during the winter when my pretty-normal skin feels more dry than usual. It smells so good, too!
---
7

Aveda Botanical Kinetics Hydrating Lotion
Price: $32.00 at aveda.com
This moisturizer absorbs quickly and gently. It contains natural emollients like coconut, jojoba, and lavender for a pure, natural glow!
---
8

Aveda Tourmaline Charged Exfoliating Cleanser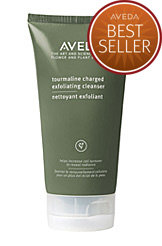 Price: $12.00 at aveda.com
Jojoba and mango butter make this morning cleanser the perfect way to start your day! It removes impurities, like make-up and dirt, and increases your skin's own natural renewal rate.
---
9

Kiss My Face Clean for a Day Creamy Face Cleanser
Price: $15.00 at kissmyfacewebstore.com
Cleans gently with organic natural agents from corn and sugar to remove dirt, make-up, and debris. Smells so good, too! I like this one because it wasn't tested on animals and contains absolutely no animal products!
---
10

Clinique Moisture Surge Face Spray Thirsty Skin Relief
Price: $20.00 at clinique.com
Even the most normal, perfect complexion needs an occasional boost! Use this fine mist spray any time of day, over or under your make-up for a burst of aloe, but no oil.
These are my very favorite ways to pamper and replenish normal skin, but I'm sure there are more treats too! What's your favorite normal-skin product? How and when do you use it? Please let me know… thanks!
More
Comments
Popular
Recent