I am a fair skinned, young woman and throughout my life, I've had the driest of dry skin, and just about everything in the world makes me break out in a rash or with acne. I've tried everything under the sun — moisturizers, exfoliators, and lotions. So far, these 10 body products are the ones that have worked best on my ever so dry and sensitive skin!
---
1

Philosophy Hope in a Jar Therapeutic Moisturizer for Dry Sensitive Skin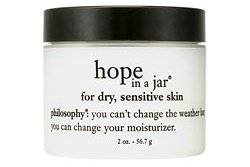 Price: $38 at sephora.com This stuff is great, it absorbs really quickly and it's really light weight. It got rid of my dry patches, and it also did really well under my make up. It has a really light smell, all in all it's an amazing product. My ONLY problem with it was that it was a little sticky.
---
2

Aveda Intensive Hydrating Masque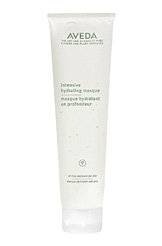 Price: $20 at aveda.com All it took was a week to really fall in love with this masque. All of my dryness was gone and for once, no break outs of any kind. And, even my young girl skin looked younger!
3

Ahava Moisturizing Soap for Normal to Dry Skin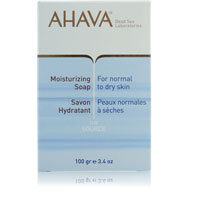 Price: $8.50 at ulta.com This is the bar soap you need to use if your skin is sensitive and dry everywhere. It's the only bar I've ever used that didn't leave my skin feeling tight and dry. It's amazing, you should all try it!
---
4

DERMAdoctor Total Nonscents Ultra-Gentle Antiperspirant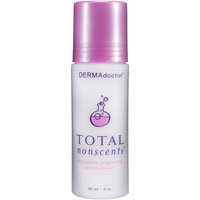 Price: $20 at ulta.com So, I've always had trouble finding an antiperspirant that didn't make my underarms break out. That is, until I found this one. And although $20 is a lot to spend on some deodorant, it's worth every penny to someone that can't use anything else!
---
5

Korres Wild Rose 24-Hour Moisturising and Brightening Cream for Normal and Dry Skin SPF 6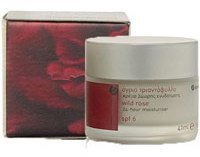 Price: $32.50 at ulta.com I know what you're thinking, wild rose is going to smell like your Great Aunt Gertrude... but you're wrong. It's got a young and light smell and it feels really great on your skin. It's definitely a product you can use daily!
---
6

Vitabath plus for Dry Skin Exfoliating Sugar Scrub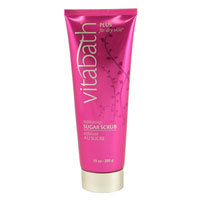 Price: $18 at ulta.com This is on my top 3 list for sugar scrubs. It smells FANTASTIC and afterwards my skin always feels very moisturized. It's my go to product for ridding myself of those pesky little scaleys.
---
7

Aveda Balancing Infusion for Sensitive Skin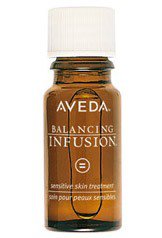 Price: $21 at aveda.com This is a product where a little bit goes a long way. Just add a drop to your favorite moisturizer or masque and you'll see what I mean. It soaks right into your face and it smells like HEAVEN. It also gives you a lovely dewy glow after use!
---
8

DERMAdoctor KP Duty Dermatologist Moisturizing Therapy for Dry Skin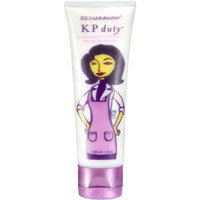 Price: $36 at ulta.com Originally it was the description that attracted me to this product. Anything that says it cures "chicken skin" had to work right? In this case, it was. I don't know if my skin was ever dry enough to be called "chicken skin" but it's definitely too soft to be called that now.
---
9

Clinique Scruffing Lotion 1.5 for Dry Skin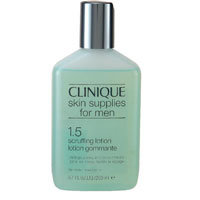 Price: $12 at ulta.com Clinique really does have a way of making products that don't seem like they would work but totally do. This product is supposed to be for men but, I used my ex boyfriends and now, I buy it for myself. Just dab a little on a cotton ball and watch it pull away dead skin and unclog those pores. Just don't let your boyfriend see the label!
---
10

Yes to Carrots! C through the Dry Spell Deliciously Rich Body Butter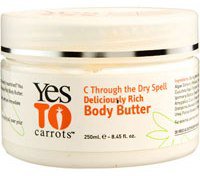 Price: $12.99 at ulta.com I have officially fallen in love with this brand. But more than that I love this body butter. When they say it's DELICIOUSLY RICH they mean it! Well ladies, I've covered all the products that work on my sensitive and dry skin. What products do you use? Have you used any on the list? Let me know ladies!
More
---
Popular
Recent