Now that it's getting warmer outside, it's time to put away your winter moisturizer and find one that's going to protect your skin and make you look gorgeous throughout the spring. How do you know which ones to choose, though? I've been researching, and here are my top ten moisturizers for perfect skin...
---
1

Philosophy Hope in a Jar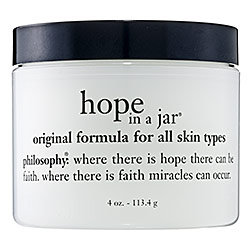 Price: $15 at sephora.com
This is a cult favourite, and it's not hard to see why! It gently hydrates, exfoliates and protects skin, which makes it look amazing, and feel amazing too! It's also 99.9% oil free, so it won't cause spots, and it's designed to prevent wrinkles and protect against environmental damage. The perfect moisturizer? I think so!
---
2

Laura Mercier Tinted Moisturizer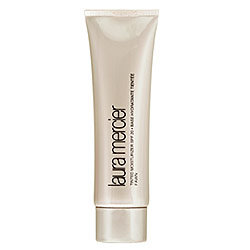 Price: $42 at sephora.com
This is a sheer formula, which contains SPF 20 sun cream to protect your skin, and has anti ageing technology... it's biggest selling point, though? It's lightly tinted in the colour of your choice, to make sure you have the perfect complexion! I use porcelain, which is an almost invisible colour against my very pale skin, but there are plenty of colours so there will be one that suits you perfectly.
3

Clinique Dramatically Different Moisturizing Lotion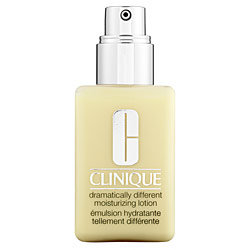 Price: $24 at sephora.com
This has been specially formulated by Clinique's dermatologists to 'feed' your skin, and make it soft, smooth and much better than it was before. Even if you have very dry skin, the lotion maintains the optimum moisture balance, and is light on the T zone so it doesn't cause spots on sensitive skin. It's affordable, too!
---
4

Bare Escentuals Rare Minerals Purely Nourishing Moisturizer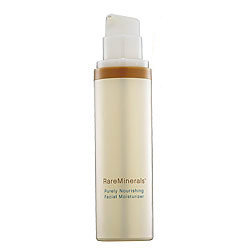 Price: $32 at sephora.com
This formula is clinically proven to optimize the skin's ability to absorb and retain moisture, which means your skin looks firmer, plumper, brighter and generally more healthy. It has a unique electrolyte delivery containing natural plant extracts to give it a light, natural feel. It's perfect for the morning after, as it transforms dull skin into bright, healthy skin in an instant!
---
5

Perricone MD Face Finishing Moisturizer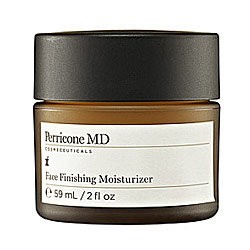 Price: $65 at sephora.com
Ouch, this is a bit expensive! It's totally worth it if you are worried about wrinkles and fine lines, though, as it contains ALA, DMAE, and Vitamin C to create a nourished, hydrated and glowing complexion, and also contains antioxidants! It's got a huge photographer and make up artist following, and is so worth the money. It doesn't contain sun screen, though, so remember to apply that too!
---
6

Shiseido White Lucent Brightening Protective Cream SPF 15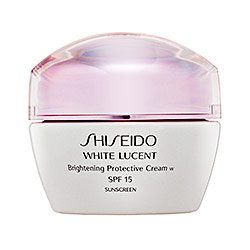 Price: $54 at sephora.com
This is an ultra rich moisturizer, which has comprehensive protection against skin stressors such as UV rays, air pollution and dryness. The vitamin C reduces pigmentation, and it contains a strong moisturizer which leaves skin feeling refreshed, revitalized and smooth. It even protects against dark spots, and it ships for free!
---
7

Bliss Triple Oxygen and C Energizing Cream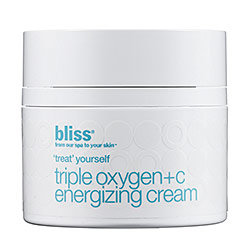 Price: $54 at sephora.com
This is a really lightweight gel which revives fatigued, sunken skin and gives you back your natural glow! Oxygen and Vitamin C combine to help the skin rebound from internal and external stressors... and you see results after the very first use! It also contains no horrible ingredients, and comes in a gorgeous pot, too! I love this.
---
8

Stila Sheer Color Tinted Moisturizer SPF 15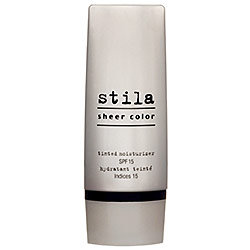 Price: $34 at sephora.com
This moisturizer is perfect! It completely removes the need for foundation, by containing just enough of a tint to provide even skin and a gorgeous glow... it even contains sun screen. It's a light formula, so it's absorbed fast, and I love the coverage... fair suits me perfectly, and lasts all day, too.
---
9

Bare Escentuals Bare Vitamins Skin Rev-er Upper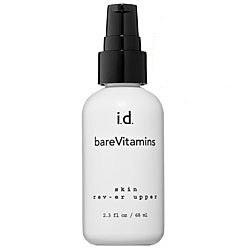 Price: $21 at sephora.com
This moisturizer has been designed like a vitamin supplement, and contains a multitude of vitamins which rejuvenate your complexion and are the perfect base for make up. It keeps skin looking clean and healthy, and is perfect for all skin types as it contains no oil and isn't too thick. It contains all natural ingredients, too, meaning it isn't damaging your skin!
---
10

Bliss the Youth as We Know It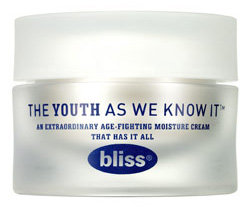 Price: $79 at sephora.com
This is a great cream, which is packed with ingredients to fight ageing. It works on existing wrinkles and fine lines, whilst also preventing new ones from forming, and keeping skin looking refreshed and hydrated. It also protects against dark spots and dry skin, and it works on keeping your face toned and young.
Choosing a moisturizer can be really hard work, especially as your needs will change with the seasons... These are the top ten for spring, however, as they are lightweight, protect against the sun and will give you an even, refreshing glow. Have you got a favourite moisturizer for spring? Please share it with me!
More
---
Popular
Recent