Winter is coming, and that means it's time to find the perfect moisturizer to protect your pretty face from the nasty winter weather!
The light cream you used in the summer probably isn't going to work, and even though you might not think you need it, you still ought to use some sort of sunscreen, too.
Here's my list of the best day creams and moisturizers for the winter weather. You're bound to find a new favorite here!
---
1

Philosophy Hope in a Jar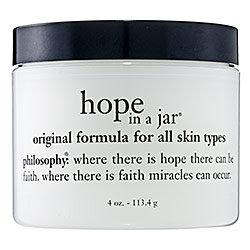 Price: $38 at sephora.com
This is my long-time personal favorite, and it is exactly what the name implies: HOPE in a jar! It's oil-free, lightweight (but not too light for winter) and works like a charm! It exfoliates to get rid of roughness, and it hydrates and protects your skin, too. LOVE IT!
---
2

PETER THOMAS ROTH Max Sheer All Day Defense Moisture Lotion - SPF 3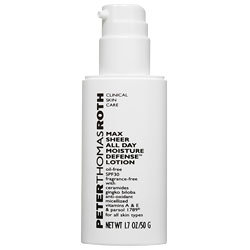 Price: $42 at sephora.com
SPF 30! Perfect! And it's made to last all day long. It's greaseless and light and fragrance-free, so it's great for all skin types, even sensitive skin.
---
3

Korres Quercetin & Oak Antiageing Antiwrinkle Day Cream SPF 10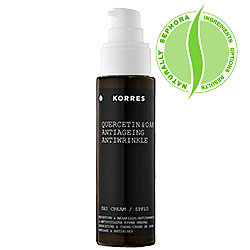 Price: $48 at sephora.com
Using the same chemicals that keep oak trees strong and healthy, this day cream moisturizes and fights the effects of aging. It also protects your skin from winter sun damage with SPF 10.
---
4

Perricone MD No Foundation Foundation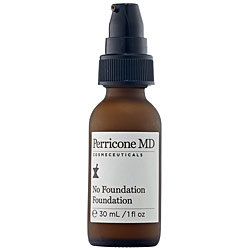 Price: $50 at sephora.com
Use this under, or instead of, your regular foundation for an extra layer of soothing protection from nasty winter weather. Also protects you from harsh, intense winter sun with SPF 30.
---
5

Kinerase PhotoFacials Sun Damage Reversal System Day Moisturizer with SPF 50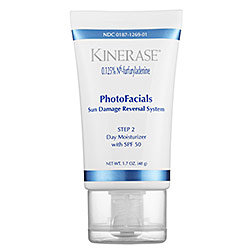 Price: $88 at sephora.com
Winter is no time to slack off in terms of protecting your skin from the sun, and this product is designed to help you do just that. It not only protects you with SPF 50, it also helps heals damage that's already done.
---
6

OLE HENRIKSEN Truth Serum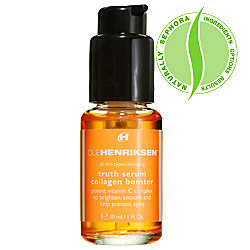 Price: $48 at sephora.com
Vitamin C isn't just for boosting your immune systems to protect you from catching colds! It also reduces the appearance of wrinkles and helps tighten your skin. Green tea also helps protect your skin, and this product has both!
---
7

Shiseido the Skincare Day Moisture Protection SPF 15 PA+ - Regular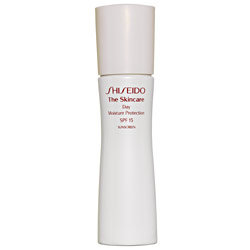 Price: $39 at sephora.com
Recommended by the Skin Cancer Foundation as an effective UV screen. This day-time moisturizer will protect your skin and soothe it, and keep your skin in balance.
---
8

Boscia Oil-Free Daily Hydration SPF 15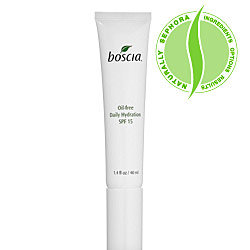 Price: $36 at sephora.com
Make this your last skin-care step each morning to protect your skin from the winter elements. This moisturizer also prevents excess skin oil, so acne won't be a problem.
---
9

Caudalie Vinoperfect Day Perfecting Cream SPF 15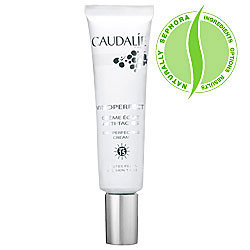 Price: $68 at sephora.com
Protect and hydrate your skin, and make it more radiant? What more could a girl ask for from her day cream? How about fading dark spots and discolorations caused by age, pregnancy, or sun damage?
---
10

Fresh Creme Ancienne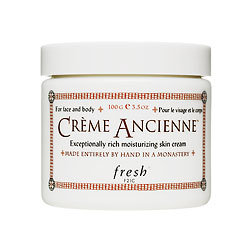 Price: $135 at sephora.com
The very first skin care cream was developed by Claudius Galenus in the second century, and was used to treat burns and wounds. This is a modern interpretation of that cream, and each jar can take up to two days to create. You can't rush perfection! This cream is great for all skin types.
---
11

OLE HENRIKSEN Herbal Day Crème SPF 15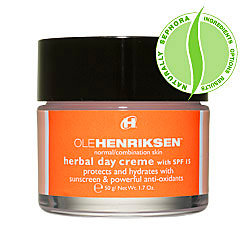 Price: $35 at sephora.com
This day moisturizer helps protect against wind, weather, pollution, and other environmental damage. It protects your skin from sun damage, too, with SPF 15, and is ideal for sensitive skin.
---
12

REN Osmotic Infusion Ultra-Moisture Day Cream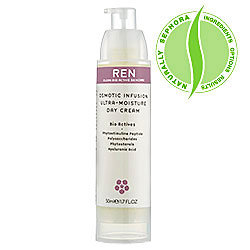 Price: $55 at sephora.com
Anything that says "ultra moisture" in the name of it must be lush and rich, and this certainly is. This day cream boosts your skin' immune system, and helps it renew itself. It also protects and hydrates your skin, of course!
Give these a try and let me know which one you like best! Or if you already have a tried-and-true day moisturizer you think works best in winter, please let me know what it is!
More
Comments
Popular
Recent