We all know how important it is to cleanse, tone and moisturize, but how do you know if it's doing any good? Well, using the right cleanser is really important, as the wrong one can do your skin more harm than good. I went on a hunt to find the twelve best cleansers for the cold Winter months...
---
1

Philosophy the Microdelivery Exfoliating Wash, Scrubs and Exfoliants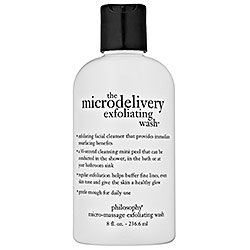 Available at sephora.com
This was designed to be a simple to use, but very effective cleanser, and it really is! You just need a small amount and a few seconds to rub it all in, and your skin will feel instantly replenished and pure. It hydrates and locks in moisture, and even protects skin from the harsh everyday chemicals that can really hurt it. One of the best.
---
2

Murad Clarifying Cleanser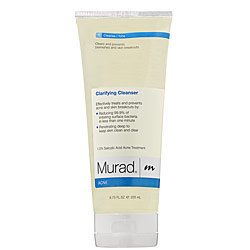 Available at sephora.com
Lots of my friends say they are scared of cleansing due to spots, and this is the answer to their prayers! Applying this is easy, and in the minute you leave it on for, it cleanses and fixes skin, whilst also fighting the surface bacteria that causes acne and spots. Its a dream formula which leads to clear and healthy skin!!
---
3

Bare Escentuals RareMinerals Renew and Reveal Facial Cleanser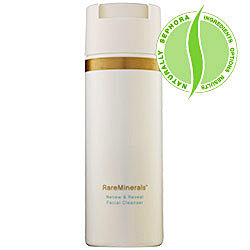 Available at sephora.com
This is a water activated formula which refreshes skin whilst also protecting against environmental damage. It cleanses, nourishes and even moisturizes to create baby soft skin that looks amazingly healthy. The bottle is very professional too, and will look great on your make up table!
---
4

Caudalie Instant Foaming Cleanser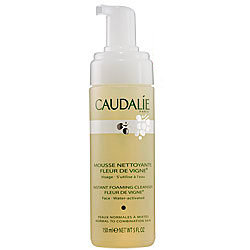 Available at sephora.com
This feels lovely on the skin, a fresh and bubbly mousse which easily rubs in to create extra fresh and soft skin. It's very gentle, but it did make my skin feel tight and dry. I do have very sensitive skin, though, and its received hundreds of fantastic reviews, so make sure you give it a try. It's a pleasure to apply and could be a dream come true!
---
5

DDF Doctors Blemish Foaming Cleanser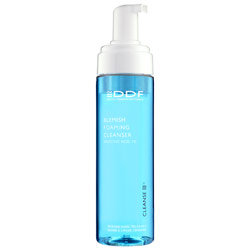 Available at sephora.com
This is a gentle cleanser, mixed with blemish fighting ingredients to leave skin feeling soft and looking flawless. It did have a slightly medical smell, but worked perfectly and even on blemish free skin, it made me look radiant and healthy. Another of my favourites!
---
6

Shu Uemura Skin Purifier Cleansing Beauty Oil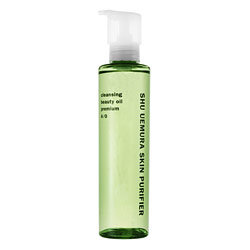 Available at sephora.com
One of Shu's best selling products, this beauty oil combines two cleansers and a make up remover, to leave skin clean, fresh and radiant. Its even got anti ageing abilities, to keep you looking young! The bottle is refreshingly simple and usable, and it smells fresh and healthy.
7

Clarisonic Refreshing Gel Cleanser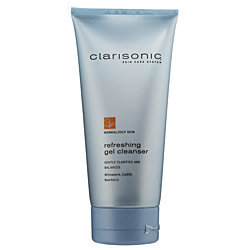 Available at sephora.com
This is a soft gel, which dispenses from the bottom, meaning its easy to get out and none gets stuck in the bottom! It promotes hydration, and soothes and protects skin. It even comes with a brush that gently exfoliates as you apply it...its perfect!
---
8

Cosmedicine Healthy Cleanse Foaming Cleanser and Toner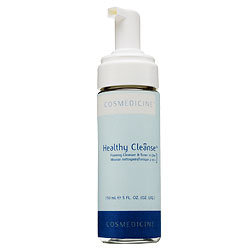 Available at sephora.com
This is another cleanser that feels divine on the skin, smoothing over the skin as a light, bubbly foam. It also contains witch hazel, which cures spots and refreshes skin, leaving you looking and feeling totally flawless. The tube dispenses just the right amount, and its scentless, perfect for wearing with your favourite perfume!
---
9

Murad Energizing Pomegranate Cleanser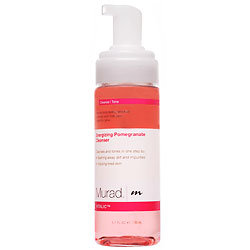 Available at sephora.com
Another one from Murad's star range, this is perfect for skin that tends to look tired. As well as being a very effective, and soft, cleanser, this contains ingredients which energizes and refreshes skin, meaning you keep your natural glow no matter how much sleep you got. Perfect for mornings after!
---
10

Dr Bandt Lineless Foaming Cleanser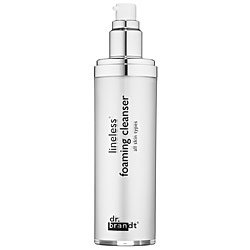 Available at sephora.com
This is a dreamy formula which gently dissolves make up while loving your skin back to full health. I used it for a week, and my skin felt more radiant, hydrated and fresh, and people even commented on how good I looked! Slightly more expensive then some of the other options, but this is sure to make a difference!
---
11

Ojon Tawaka Ancient Tribal Rejuvenating Cleanser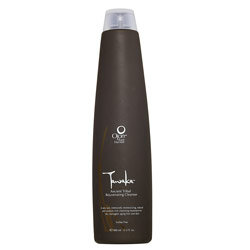 Available at sephora.com
I wasn't too sure about this, as it is suitable for use on both hair and skin, which didn't seem quite right to me, but how wrong was I! My skin absorbed it fast, and it instantly gave me a velvety soft, healthy look, and a very healthy glow, too! My hair loved it just as much, and after doing both, I looked fabulous and smelt amazing too! That ancient tribe really knew what they were doing...
---
12

Caudalie Cleansing Water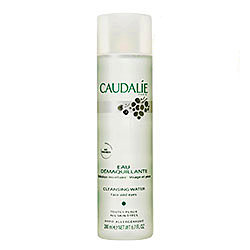 Available at sephora.com
This was a brilliant cleanser, leaving my pores empty and tingling, and my moisturizer was instantly absorbed afterwards. The label claims it removes make up, too, but this didn't work for me, and after lots of rubbing I went back to my wipes! For a radiance boosting cleanser, the simplicity of this really is brilliant. If you want extra, though, this probably isn't the one for you.
Whatever your skin type, using the right cleanser can leave you feeling flawless, radiant and very young. If yours doesn't seem to make much of a difference, try swapping to another, as it can be such a huge boost to your looks, and your skins health! Remember to stock up for Winter now!
---
Comments
Popular
Related
Recent