Winter's coming, and with the colder weather, and drier air, you can count on dry, itchy winter skin. But don't fret — there's hope for winter skin, without breaking the bank (or leaving immediately for Florida). Here are 9 great skin-care finds for winter, all within budget!
---
1

Philosophy when Hope is Not Enough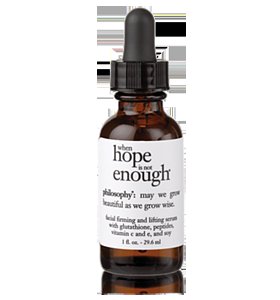 Price: $38.00 at philosophy.com
This is hands-down m all time favorite winter time skin care product. It's a firming serum, to be used after morning cleansing. Just a five or six drops of this magical serum, rubbed together in your palms then applied to your skin (either under or instead of moisturizer) will give you a smooth, gorgeous glow all winter long! It's worth every penny. My only complaint is that the little eye-dropper always breaks towards the end of the bottle, making it a little frustrating to get the last few precious drops out…
2

Philosophy Hope in a Jar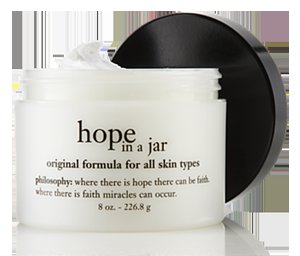 Price: $15.00 to $105.00 at philosophy.com
This moisturizer is perfect for using during the winter months, when the chilly, dry air takes its toll on our delicate skin. There are three different versions of this wonderful light-weight moisturizer: the original, one for extra-dry, sensitive skin, and one with an added SPF.
---
3

Philosophy Help Me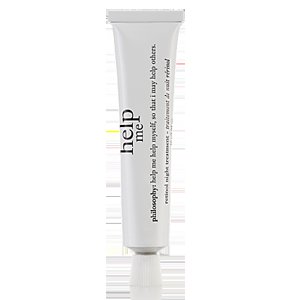 Price: $18.00 to $45.00 at philosophy.com
For years, we've known about the wrinkle-busting properties of Retinol, and this is the product that made me a believer. Apply a tiny pea-sized dollop after your night-time wash, just before bed, either alone or with a few drops of "When Hope is Not Enough" for smoother, more supple skin. I noticed fewer wrinkles, and smoother skin, after just two weeks!
---
4

Clean & Clear Dual Action Moisturizer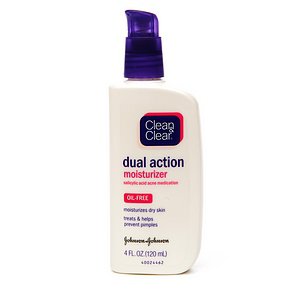 Price: $5.99 at drugstore.com
When you have sensitive, acne-prone skin, like I do, it's hard to find a good winter moisturizer that doesn't over-moisturize, leaving your skin hydrated but broken-out. This one's marvelous, with just the right amount of moisturizer along with a secret ingredient (salicylic acid) to ward off pimples.
---
5

40 Carrots Eye Gel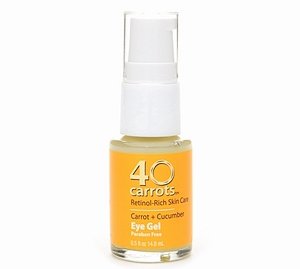 Price: $15.00 at drugstore.com
Wake up tired eyes the day after that fab holiday party with this soothing, cooling eye gel. It combats wrinkles, soothes tired, dry skin, and even helps get rid of dark under-eye circles! I keep this bottle in the fridge for around-the-eye emergencies!
---
6

Philosophy Microdelivery Peel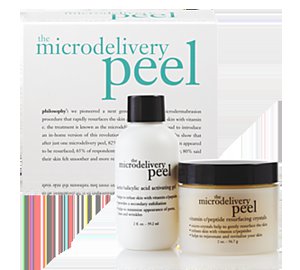 Price: $40.00 to $65.00 at philosophy.com
All winter long, the harsh weather and dry air do their best to make our skin dry, itchy, and flaky. Get your glow back with this at-home two-step peel. It gently exfoliates away dead, dry skin and leaves you glowing. Perfect for winter, no?
---
7

Aquaphor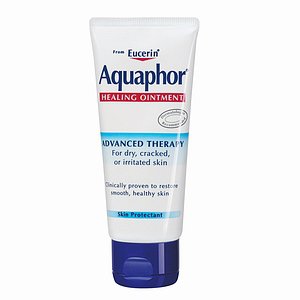 Price: $5.99 at drugstore.com
This thick, slightly greasy gel is ideal for treating extremely dry skin, from your lips to your cuticles to your knees and elbows. I use it all winter long to prevent or treat windburn, too. It's a great idea to keep a small tube in your handbag.
---
8

Philosophy Purity Made Simple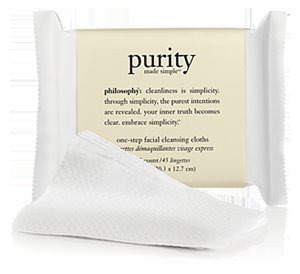 Price: $20.00 at philosophy.com
This one-step-does-all disposable cleansing wipe is a travel-friendly version of the amazing "Purity Made Simple" facial wash I've loved for years. These little cloths are perfect for using during travel, when the bottles of wash aren't allowed onboard a plane. Keep these in your carry-on for quick washes, then simply toss the cloth in the trash. Buy a bottle of the wash to use at home, and enjoy clean, refreshed skin everywhere you go!
---
9

Philosophy Kiss Me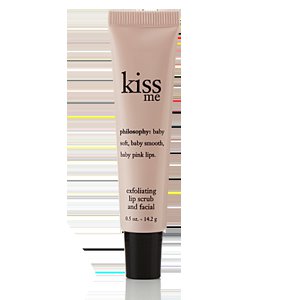 Price: $15.00 at philosophy.com
Keep your pucker moist and supple with this fabulous lip scrub! It gently exfoliates away dry, icky skin cells, and leaves your lips ready for kissing, under the mistletoe or anytime this winter! Top with a gloss or balm and your lips will be kissable all winter long…
With so many wonderful skin-care products to keep dry skin at bay, you'll be looking marvelously moisturized all winter long! Which of these fab skin-care products do you like best, and why? Or do have another secret weapon in your war against dry, dull winter skin? Please let me know!
---
Comments
Popular
Related
Recent