I will never forget the day I discovered my first "age spot." I didn't know what it was at first… a freckle? When did I start getting freckles? Then it hit me — it was an age spot. Of course, I immediately started looking for a product to get rid of this "freckle." Here are the best skin whitening products… use them to lighten and erase REAL freckles, age spots, and other hyper-pigmented areas.
---
1

Imagine Skincare Ageless Total Skin Lightening Serum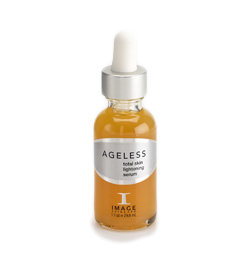 Purchase with an account at imageskincare.com
Use this magical serum to lighten freckles, age spots, and other discolorations. It contains an oil-free blend of natural ingredients, like kojic acid, licorice, and bearberry. It even lightens acne scars! Use on your whole face, but be careful! You'll need a sunscreen, too.
---
2

Imagine Skincare Body Spa Komplexion-S Lightening Body Lotion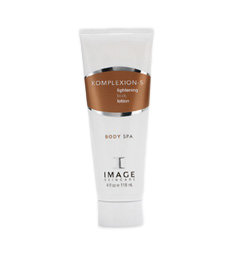 Purchase with an account at imageskincare.com
What if you have age spots on body parts other than your face? This is the product for you! In fact, you should NOT use this one of your face! It evens out your body skin tone, and nourishes your skin with vitamins and is paraben-free.
---
3

Perricone MD Pigment Corrective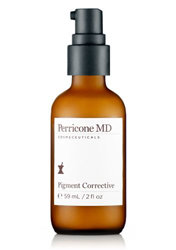 Price: $95.00 at perriconemd.com
This serum will lighten existing dark spots and prevent new ones from appearing. It also contains vitamin C to make your skin more radiant and an infusion of DMAE for improved firmness and elasticity.
---
4

RX for Brown Skin Absolute Radiance Intensive Exfoliating Serum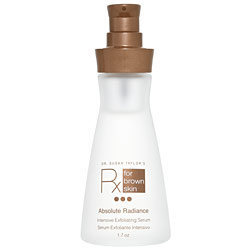 Price: $38.00 at sephora.com
This serum contains glycolic acid, which will exfoliate your skin so you can be rid of stubborn, unsightly dark spots. Want an even, radiant skin tone? Try this!
---
5

Murad Age Spot and Pigment Lightening Gel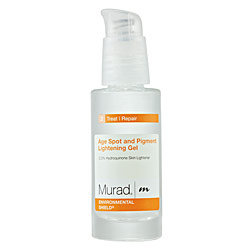 Price: $60.00 at sephora.com
This gel does exactly what it says it will: lighten unwanted pigment and age spots. It exfoliates dead cells, and gradually fades dark spots. Perfect!
---
6

Clinique Even Better™ Skin Tone Corrector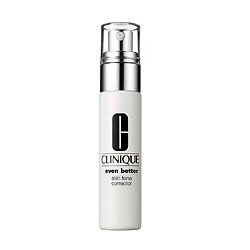 Price: $39.50 at clinique.com
This award-winning product undoes years of sun damage and other skin stresses, fading age spots and even acne scars. Use for four to six weeks to see results, and always wear with sunscreen.
---
7

DDF Discoloration-Reversal-POD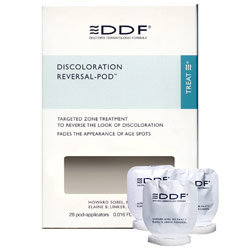 Price: $72.00 at sephora.com
So convenient! No guessing how much product to use, or having to pack a bunch of big tubes or vials when traveling. This product comes in single-use pods, with just the right amount every time! It's a targeted treatment for all sorts of dark spots, so you only need to use it on the affected area.
---
8

Caudalie Vinoperfect Radiance Serum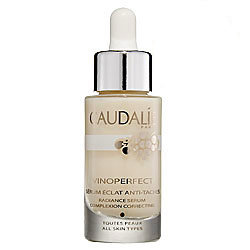 Price: $79.00 at sephora.com
Use this product for only four weeks, and you'll see the results! It lightens dark spots dramatically, and leaves you with glowing, radiant skin! Perfect for smokers, and women with age spots, sun damage, and even post-pregnancy stretch marks!
---
9

Shiseido White Lucent Brightening Moisturizing Cream
Price: $54.00 at sephora.com
Use this cream at night, after your cleanser and softener. It will lighten age spots, freckles, and will brighten your skin. It's rich in vitamin C and in natural Asian plant extracts.
---
10

L'Occitane Brightening Smoothing Exfoliator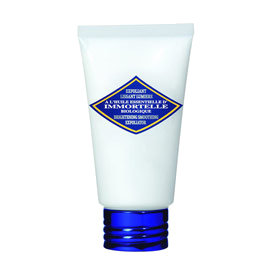 Price: $36.00 at usa.loccitane.com
Gently exfoliates with pumice and cellulose, and diminishes visible flaws with mulberry extract. The "Immortelle" from the name comes from the immortelle essential oil, proven to reduce the signs of aging.
---
11

L'Occitane Immortelle Divine Cream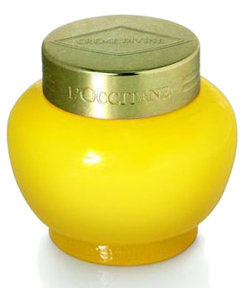 Price: $95.00 at usa.loccitane.com
This cream truly is divine! It combines the anti-aging effects of organic immortelle and myrtle to completely rejuvenate your skin and smooth the appearance of fine lines, wrinkles, and hyper-pigmentation. Even the bright yellow jar is gorgeous!
---
12

Peter Thomas Roth Radiance Oxygenating Serum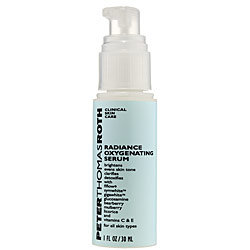 Price: $65.00 at sephora.com
If you're extremely sensitive to the sun, or are afraid of what it will do to age your skin, then this is the product for you! It protects your skin from further damage, and also lightens and repairs existing dark spots.
So now you'll know exactly which product to use when you discover your very first "freckle." Or maybe you've always had freckles (my mother calls them "angel kisses") so you already have a favorite product? Please tell me about it! I'm always happy to try something new… thank you!
More
Comments
Popular
Recent