In your 20's your skin is in an awkward phase. You're just getting out of terrible acne if you're lucky and your face is setting in to look like what it will be for a very long time. Here are the 10 best skin care products to help your skin look amazing and to make you glow throughout your 20's!
---
1

Tourmaline Charged Radiance Mask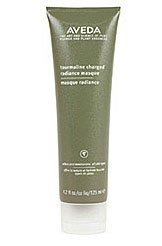 Price: $29 at aveda.com
This mask will make your GLOW! It has gentle exfoliators that work to remove those layers of old dead skin, minimize your pores and make your face look new, fresh and radiant. Plus, it smells really good. So for me, this product is a must-have.
---
2

Phisoderm anti-Blemish Body Wash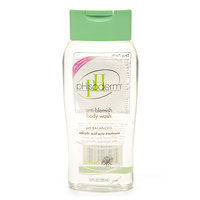 Price: $6.39 at drugstore.com
Your 20's are your clubbing and bar years. The only time in your life when it's appropriate to wear low cut blouses and backless shirts. Well, it's not very fun to wear those things when you've got a break out on your back or chest. Phisoderm has taken care of that. This body wash may not smell the greatest but it does work wonders on treating your acne and more importantly keeping you from breaking out.
---
3

Pure Comfort Eye Makeup Remover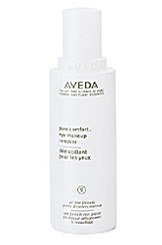 Price: $16 at aveda.com
Normal soap is just a little too harsh my face and before this one, I never found a make up remover
that would take off my liquid eyeliner. But let me tell you, this one works amazingly well. And, the first step in caring for your skin is making sure it's clean!
---
4

Burt's Bees Healthy Treatment Rosewater and Glycerin Toner for Sensitive and Mature Skin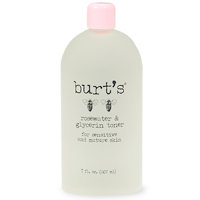 Price: $11.99 at drugstore.com
I know, I know, our skin isn't really "mature" but this toner still works wonders. It's always been really gentle because it's made for sensitive skin. It's an amazing toner with an amazing smell. Burt's Bees has really done it again!
---
5

Fresh Sugar Face Polish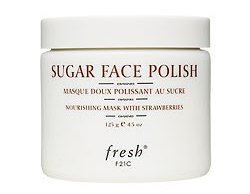 Price: $55 at sephora.com
When I went out to buy this product my first thought was, "HOLY COW that's going to make a dent in my wallet," and then once I got home and opened it up my second thought was, "$55 FOR THIS?!?!?!?" But, I was wrong. At first you're going to think that the product is oily but after you rinse it off and feel your face you'll realize just how wrong you were. It's so amazing, everyone should have a jar.
---
6

Tree Hut Brazilian Nut Shea Body Butter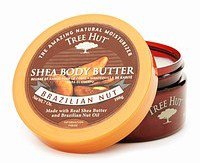 Price: $7.49 at drugstore.com
I have always been a girl that uses body butter from The Body Shop. Well, let me first point out that the packaging is slightly similar and a friend of mine switched our body butters. I didn't notice until after I used it that it wasn't my body butter. The scent was off. But other than that, it was exactly the same if not better. This body butter will give you long lasting moisture and silky smooth skin... perfect for dry skin!
7

Dr. Brandt Pores No More Vacuum Cleaner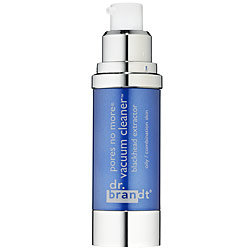 Price: $45 at sephora.com
Yeah, I was a little skeptical too when I saw the name. Do they really think they can trick me into thinking that this clear little gel would suck all the gunk from my pores? Well, it does. You put it on clear and you can watch it bubble up while things get pulled from your pores. It's kind of grossly fascinating. It dries a grey/blue color and comes off super easily. It's more than worth the money I spent. Infact, it's one of the best products out there for pores!
---
8

Jack Black Intense Therapy Lip Balm SPF 25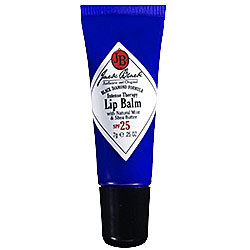 Price: $7 at sephora.com
Your lips go through a lot in your twenties. Lots of kisses, lots of drinks, lots and lots of weather damage. So, you have to treat that skin well and the best way to treat it is this lip balm. It works WONDERS. In the winter time my lips get so chapped they bleed when I don't have the right lip balm and this cures those little bleeders in just a day.
---
9

Korres Wild Rose 24 Hour Moisturizer SPF 6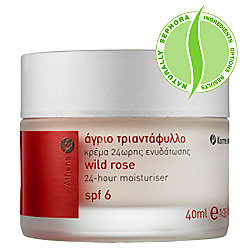 Price: $35 at sephora.com
When I saw this product in Sephora I thought that it would make me smell like an old lady, kind of like the name says. But really, it's got a great fresh and young scent. The moisture lasts all day, just like it says and I am in love. I have a small sample and I'm beginning to think I'm going to have to go in for more very soon!
---
10

Queen Helene Mint Julep Masque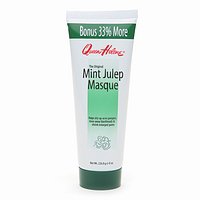 Price: $3.99 at drugstore.com
I usually make my own masks at homebut I tried this and I have to say, I love it! I thought for sure that at about 5 bucks, you couldn't get anything that would actually draw the impurities from your face. But after 5 minutes with this drying on my face, I have to admit that I was very wrong. It's amazing and it smells great. Definitely worth the $3.99!
Well ladies, these are the products that I think every woman needs to have at some point in her 20's. What do you use daily? What are some products you can't or didn't live without in your 20's? Tell me all about them! (and in case you need to check out the next age band - 10 Best Skin Care Products for 30 Somethings...)
---
Comments
Popular
Related
Recent