Every week there seems to be a new favourite product in the beauty world, so it can be so hard to work out what is worth the money, and what won't make a difference... it's so tempting to invest in them all, though! I mean, who doesn't want utterly perfect skin? I've been doing some research, and here are seven beauty buys that will change your skin forever, whatever your budget...
---
1

Hey Big Spender... Rodial Glamoxy Snake Serum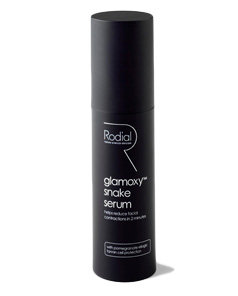 Price: $187 at rodial.co.uk
This is an expensive serum, but it's worth it! It's been described as "Botox in a Bottle", as it contains venom from a temple viper snake which freezes muscles, plumps lines and lifts your face for an instant beauty boost. As an extra bonus, when you start using it, you'll stop getting wrinkles! There is already a huge following of this, and even Cheryl Cole is a fan... the results are amazing!
2

Clinique Even Better Clinical Dark Spot Corrector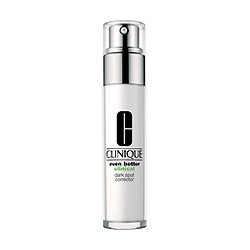 Price: $49.50 at clinique.com
The dark spots left after acne blemishes are a nightmare to get rid of... sometimes, even my favourite concealer doesn't seem to do a very good job. Which is why this is a must have product! It provides a prescription strength formula over the counter, and it's suitable for any skin tone, which is perfect for me as I'm so pale that the formulas usually don't work! Apply twice a day, and you'll see results in no time.
---
3

Lancome Genifique Eye Youth Activating Cream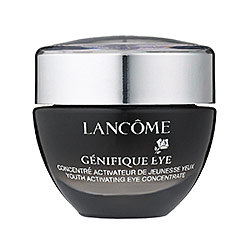 Price: $59 at sephora.com
Remember how bright eyed you looked when you used to constantly get enough sleep, and weren't torturing your skin with alcohol, smoke and make up? This cream gets that feeling back in an instant, giving you a natural younger look and feel to your eyes. It's perfect! It's a great base for make up, too....
---
4

Bare Escentuals RareMinerals Active Mineral Skin Care System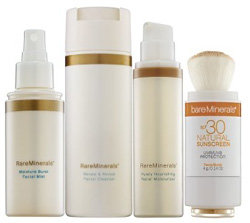 Price: $65 at sephora.com
This is an amazing set, worth over $100 if bought individually! Not only do all the products do exactly what they say on the tin, and very well, too, they also contain no artificial badness. Meaning your skin is left looking young, healthy and radiant! Make sure you make time in your schedule to use them exactly as instructed, and your skin will look ten times better in no time at all.
---
5

Amore Pacific Moisture Bound Introductory Collection Refreshing Essentials for Oily Skin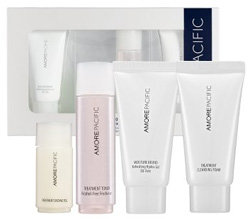 Price: $50 at sephora.com
My sister has always suffered with oily skin, and found that most skincare products either make it worse, or completely dry out her skin. So I took a real risk when I bought her this, but I'm so glad I did! Instead of feeling self conscious and not wanting to look at anyone, the products made her skin look healthy, radiant and young, and gave her so much self confidence too. Whatever their secret is, if you have oily skin, I couldn't recommend this more. The enzyme peel smells divine, too!
---
6

Live Clear Acne Compex Starter Kit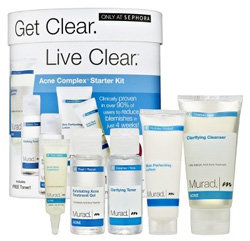 Price: $33 at sephora.com
If you've ever suffered from acne, you'll appreciate how hard it can be to stop breakouts. I've been lucky so far, and not really suffered from spots, but I've got plenty of friends who were self conscious about their acne... until they discovered this. Presented as a cute gift set, it's actually very powerful treatments which stop break outs, heal and perfect skin, and leave you feeling amazing. And the bottles seem to last forever, too!
---
7

Caudalie Vinexpert Riche Radiance Day Cream SPF 10

Price: $68 at sephora.com
Being as pale as I am, it can be hard to make my skin look anything but dull and washed out... the cold just takes all my colour away! This has been the perfect solution, though, and the only one that works for me! It contains ingredients calm enough to not damage my skin, and a special ingredient which prolongs cell health by 160%, causing skin to look fresh and young. It gives me a gorgeous glow, and is now my favourite beauty buy!
I'm so glad I tested these products! They are now my firm favourites, and I won't be switching to anything else! They work amazingly, and give me the skin I've always dreamed of.. .what more could a girl want?! Have you found an amazing product recently? Please share it with me!
---
Comments
Popular
Related
Recent