I work from home. So in addition to my enormous shoe collection (which probably doesn't get enough love these days), I have adopted quite a few cozy, furry slipper friends for my feet (it's so drafty in this apartment!).
Here are ten pairs of totally cute indoor footwear for winter:
---
1

UGG Rylan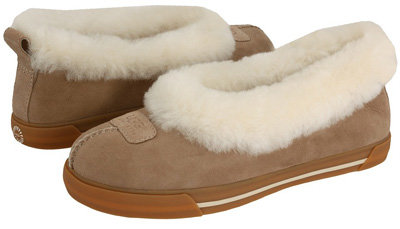 Price: $90.00 zappos.com
Of course UGG makes slippers. Why wouldn't they – considering that their boots are seemingly modeled after the comfy footwear? Constructed with the same suede upper and sheepskin lining you have grown to love on your (outdoor) casual days, these Rylans enhance the lazy day dress code.
---
2

Baffin Cush Booty
Price: $24.99 zappos.com
The Baffin Cush Booty is like a sleeping bag for your feet! Camp out with this perfect house slipper – if your current location is your home, a tent or a cozy ski lodge. No fireplaces necessary.
---
3

Juicy Couture Stellar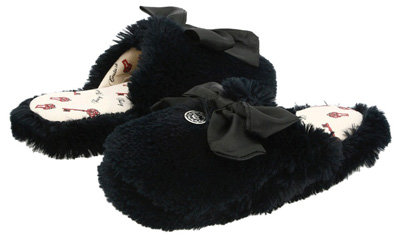 Price: $45.00 zappos.com
There is no denying that fur equals warmth. And Juicy Couture keeps your feet at the perfect temperature with the faux pelted Stellar. Adorned with a ribbon for the cutest in indoor lounging, these plush & pillow-y slippers are yawn-worthy – in that, oh-I'm-so-comfortable-I-could-nap way.
---
4

Muk Luks Sock Monkey Slipper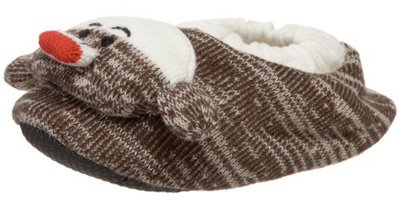 Price: $17.95 amazon.com
Childhood traditions are hard to forget. Wearing these Muk Luks Sock Monkey slippers, your memory won't lapse on the need for hot chocolate (I hope) – with the tiny marshmallows, of course – while you are relaxing. The only thing that's missing now is some retro footed sleepwear.
---
5

Smartdogs Divine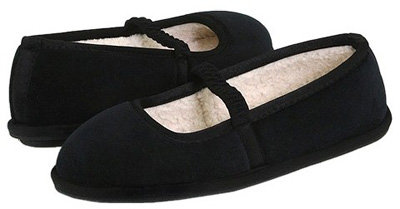 Price: $58.00 zappos.com
The Mary Janes of slippers, the Smartdogs Divine ballet-like loafers are as much practical as they are comfy. The non-skid sole is versatile for indoor and outdoor lounging – likely good enough for a quick jaunt to the mailbox – but every bit stylish and sensible if someone inadvertently knocks on the door in the middle of the day.
---
6

Acorn Kira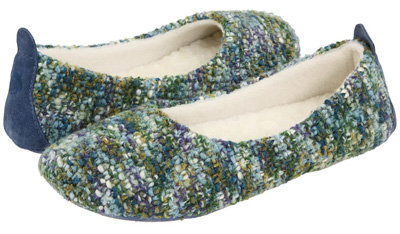 Price: $74.00 zappos.com
The Acorn Kira indoor moccasins have a cute knit tweed upper to engage your fashion sense. But these puppies are long-wear use friendly, with hypoallergenic, biodegradable materials and amazing wicking to reduce moisture (and the inevitable stink that comes with wearing your slippers around the house ALL DAY).
---
7

Propet Cronus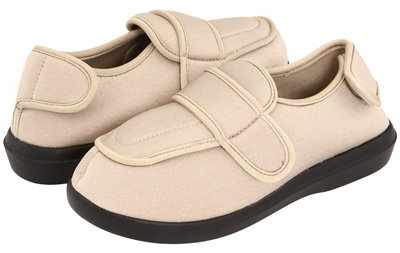 Price: $65.00 zappos.com
Adjustable slippers are the bomb. I have no clue why, but nearly every pair I buy stretches out before it wears out. The Propet Cronus (in sand) reminds me of a nostalgic cross between a pair of grandma's orthopedic shoes and wingtips. And I don't know, but it's kind of cute, in an ironic way.
---
8

Marc by Marc Jacobs Velvet Mouse Slippers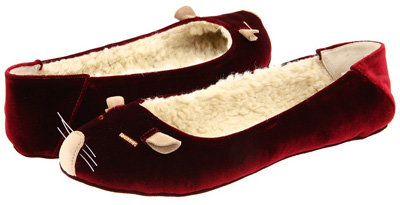 Price: $195.00 zappos.com
Squee!, as the mouse would say, to these super-adorable Bordeaux-colored velvet footwear from Marc by Marc Jacobs. The shearling lining is highly coveted in the slipper comfort world. While the price is a total turn-off, how can you resist the cutest face ever (and those whiskers)?
---
9

Patricia Green Leopard Slippers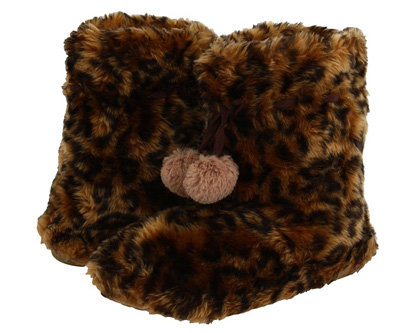 Price: $56.00 zappos.com
In these temperatures, boots are a necessity. And yes, that includes slippers – c'mon, my ankles are cold too! These shaggy, pom-pom adorned booties from Patricia Green are growling for attention in a must-have print of the season – leopard. I sincerely believe in transferring trends to my casual wear too.
---
10

Vans Slush Cup Slipper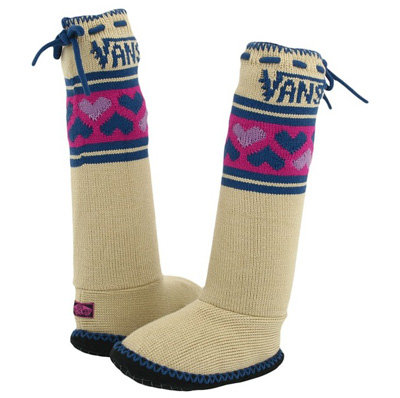 Price: $35.00 zappos.com
I heart these slipper socks. Err, or sock slippers. The cable knit material is winter ready and perfect for warming the toes after your Swiss ski slope adventure. Or you know, lazing around, reading books or surfing the 'net all weekend.
So many cute slippers, so few months of the season to enjoy them! I'm perfectly cozy just looking at all the warm-and-fuzzy footwear. How will you keep your feet toasty – and cute – this winter?
Top Photo Credit: Madeleine
More
Comments
Popular
Recent