Here in Michigan, winter is brutal. It's freezing, snowy, windy… it's awful! So all winter long, I'm practically forced to wear a hat, which means staticky fly-away hair. Yikes! I've been trying to find something else I can wear instead of a hat that will keep me warm and cozy without messing up my hair, and I've found so many! Here are 7 alternatives to winter hats.
---
1

Warm Thought Headscarf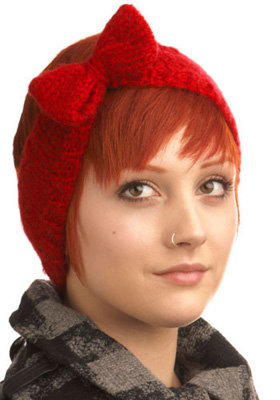 Price: $19.99 at modcloth.com
Sometimes it's so cold the only way you can get through the day is to think warm thoughts. On those days, wear this bright red super-soft mohair and wool blend head scarf to keep your little ears warm so you can concentrate on imagining hot cocoa with whipped cream, a roaring fire, or a warm kitty on your lap.
2

A Flapper's Delight Headscarf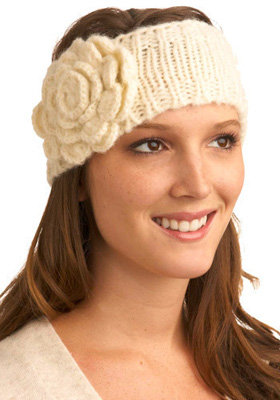 Price: $27.99 at modcloth.com
This headscarf is so adorable! I love the dainty rose on the side, guaranteed to keep your ears warm and to add style to any winter-time outfit. I'd wear this neutral cream band with a black or red wool coat, one with a defined waist and a sweet round collar. So very pretty!
---
3

I Bow It's Cold outside Headscarf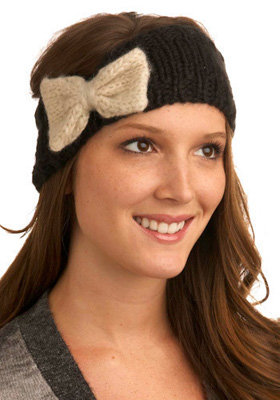 Price: $27.99 at modcloth.com
What's black and white and warm all over? This sweet mohair-wool blend head scarf, sure to keep you toasty on even the coldest winter day. The combination of black band and white bow is so chic, and it will match just about any coat, scarf, and mitten you own.
---
4

Winter Bloom Earmuffs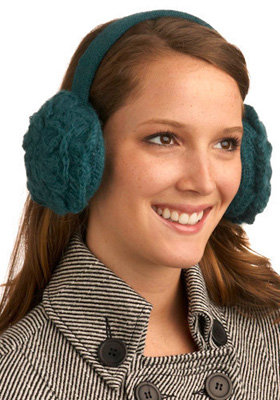 Price: $37.99 at modcloth.com
Whether you're dreaming of a white Christmas or a green summer, these thick plush earmuffs are a perfect winter-time accessory. The adjustable headband means they'll fit any noggin, and the puffy, deliciously warm muffs will keep your ears warm and stylish. The deep evergreen color will add a pop of pretty color to almost any of your warm woolen coats…
---
5

Warm Fuzzies Earmuffs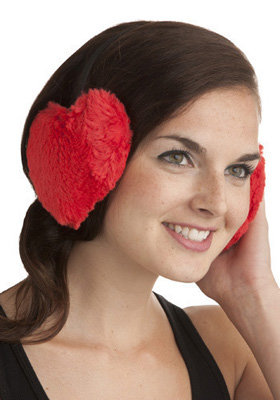 Price: $39.99 at modcloth.com
Show your ears a little love with these fuzzy red earmuffs! Aren't they sweet? Start wearing them now to keep out the winter chill, and keep wearing them through Valentine's Day… Pair with a bright pair of knit mitts and a cozy scarf to complete the look.
---
6

Blushing Red Roses Headband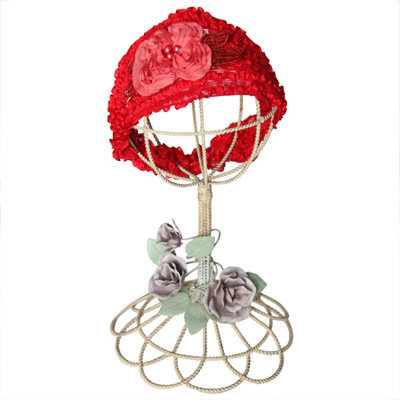 Price: $16.99 at shopruche.com
If you live in a locale with the lightest of winter breezes, and a light coat will do, why not add a little style and just a little warmth with this semi-sheer elastic headband? It's lightweight and meant to fit snugly, and the sweet roses add acres of style. It's not warm enough to wear here, but it's so pretty and feminine!
---
7

San Diego Hat Company Marigold Knit Cold Weather Accessory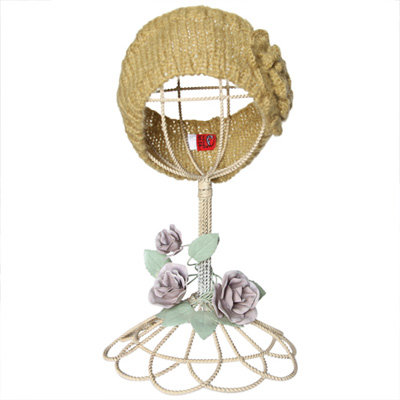 Price: $24.99 at shopruche.com
This acrylic, mohair, and wool blend goodie can be worn as a headband, a scarf, or as an earwamer, whichever strikes your fancy and suits your wintry whim. The dark creamy (or is that yellow?) color is neutral enough to be worn with almost any sweater or coat, and the knit blend is sure to keep you cozy and warm.
Why wear a hair style ruining hat when there are so many adorable alternatives that won't give you static? I especially love the creamy white headscarf with the little rose on the side… and the one with the red bow! Which of these winter hat alternatives do you like best, and why?
---
Popular
Related
Recent