I adore cardigans; they are among my favorite articles of clothing, all year long. They make the perfect accent piece, and can be dressy or casual, depending on how you wear and accessorize them. Since spring is seriously deigning to make an appearance, I'm on the lookout for new pieces to add to my collection, and thought I would share some of these cute cardigans on the cheap – because the only thing I like better than shopping is saving money while I do it!
---
1

Ruffle Tier Cardigan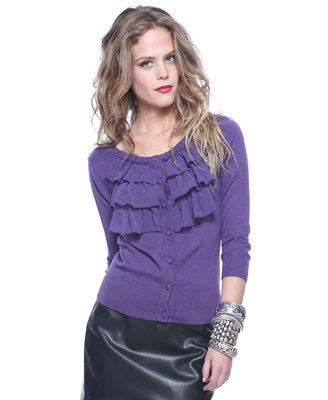 Price: $19.80 at forever21.com
There are tons of cute cardigans on the cheap, and Forever 21 has a lot of them. I like this one – which comes in purple or a delicious shade of delicate, shell pink – because of those ruffles. Thanks to that detail, this cardigan can be worn by itself, or it will make a great accent piece. Because of the color, it can also work in the office or on a date!
---
2

See Clearly Cardigan in Iris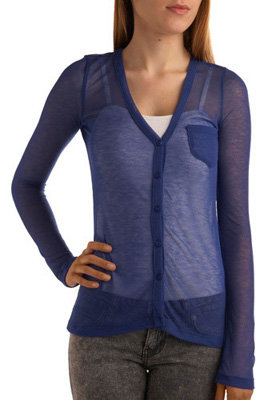 Price: $29.99 at modcloth.com
I love, love, love this cardigan, primarily because it is see through. You don't see that kind of pretty, gauzy material very often. I love the color as well – iris is rarely seen, but it is so gorgeous. As it happens, however, you can also get this lightweight sweater in different colors as well, like a very pretty, sandy color.
---
3

Flying Solo Charcoal Belted Cardi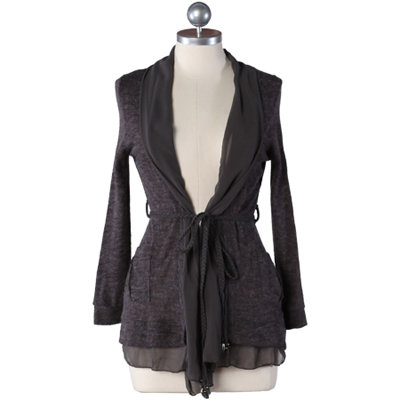 Price: $36.99 at shopruche.com
The best part about finding cute cardigans on the cheap is coming across one you like so much, you'd actually pay twice as much for it – like this one! I love this so much. It, too, looks wonderfully light and gauzy, plus there's a lining made of chiffon that peeks out from the bottom. I love charcoal as a medium between grey and black, and this is really just the bee's knees. The cat's pajamas. The dog's tuxedo, even! (And props to anyone who gets the reference!)
---
4

Scooped Back Cardigan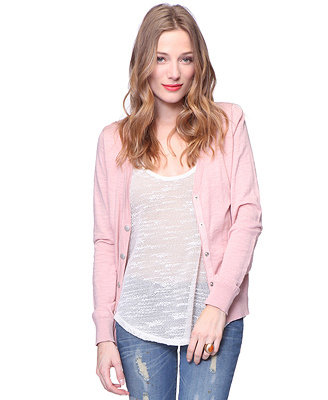 Price: $14.24 at forever21.com
Y'all know I'm wild about pink, right? I am becoming a bigger and bigger fan of this particular shade, which is just off from being pastel. It's a great color for spring, and this is a great, casual cardi for spring as well. It's standard, simple, and elegant – a perfect accent!
---
5

Callie English Lace Cardi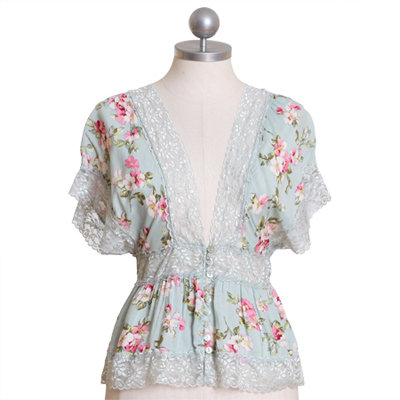 Price: $36.99 at shopruche.com
I cannot even tell you how much I love this cardigan. Everything about it is hugely innovative. It doesn't even look like a cardi, it looks like a blouse! It's made of jersey, so you just know it's light and breathable, and all that lace is just gorgeous. The motif is spring friendly without being that cliched kind of floral pattern you see on Easter dresses.
---
6

Debate Club Cardigan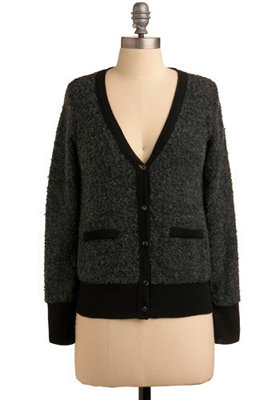 Price: $34.99 at modcloth.com
You can also find lots of high quality cardigans on the cheap, and here we have one of those kinds. This is totally retro. On the outside it might look boring, until you consider the fact that it really does look like the debate sweaters worn back in ye old days. From the material to the contrasting dark trim, I love this piece!
---
7

Wide Stripe Shawl Cardigan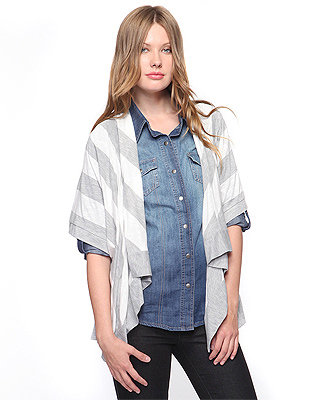 Price: $14.50 at forever21.com
I like this cardigan because of the shawl styling. I've been seeing that style more and more often, and I just love the drape. The typically shorter sleeves are perfect for spring, and this one would even be great for summer. I love the grey and cream mix as well; they complement each other beautifully, and keep the cardi from being either too bright or too drab.
---
8

Butterfly Away Cardigan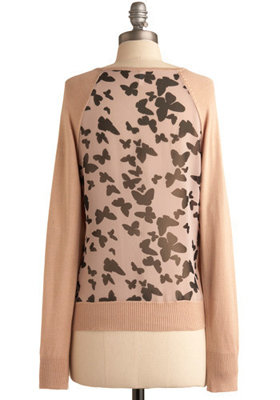 Price: $29.99 at modcloth.com
Finally, there's this gorgeous, butterfly styled cardigan. I love it for several reasons: the base color is this lovely, scrumptious peachy shade, the front features a beautiful, semi-ruffled drape, and the back panel, in addition to being decorated with butterflies, is transparent, which highlights all those wings and makes for an innovative way to wear clothing underneath it.
It is my sincere hope that cardigans never go out of style. That way, I can find tons more cardigans on the cheap to add to my collection. What's your very favorite article of clothing to wear?
Top image source: data.whicdn.com
More
---
Popular
Recent