Yes, it's officially spring, but here in Michigan, it's still too chilly to bare your legs… but all those cute skirts in your closet are begging to be worn… what's a girl to do? Add a pair of cute tights, that's what! There are a whole new slew of them made just for spring, and here are just a few! These are 7 pairs of tights for spring… enjoy!
1

Floral Overcast Tights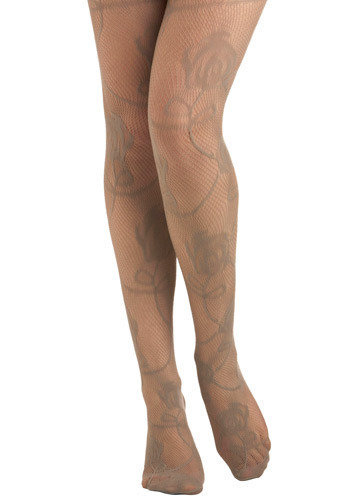 Price: $17.99 at modcloth.com
April showers bring May flowers, and today's tights forecast calls for both! These tights feature a shower of flowers, a pale grey fishnet with posies scattered about. Pair with anything in peach, pink, or navy, and add a pair of patent peep toes.
2

Jukebox Tights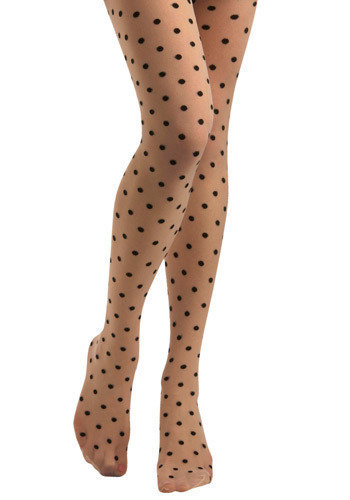 Price: $34.99 at modcloth.com
Add a touch of whimsy to any of your spring-time ensembles with these black polka dot tights. The black dots pop about a translucent background, making them neutral enough to wear with everything from a black mini to a plaid pencil skirt.
3

Peek of Petals Tights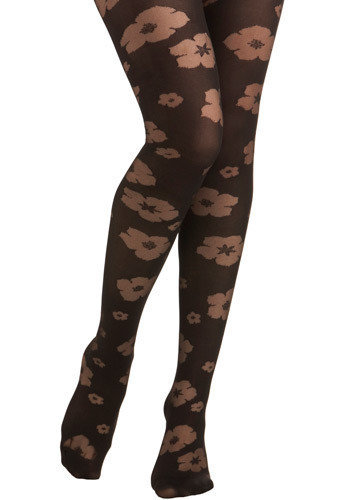 Price: $17.99 at modcloth.com
The rest of your outfit may be serious and somber, but layered under that grey flannel skirt and ruffled sheer blouse are these gorgeous floral-print tights! Add a few red or pink or yellow accessories, and suddenly that monotone, grey-sky outfit is as vivid as the tulips in the front garden.
4

Delight in These Tights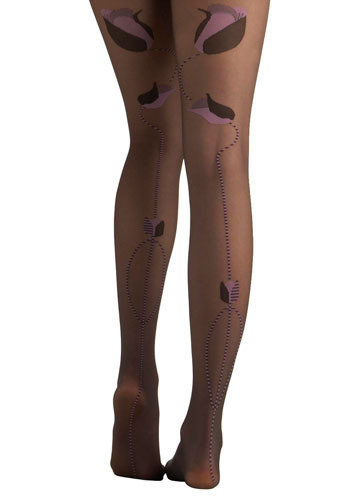 Price: $34.99 at modcloth.com
I can't think of a better way to celebrate spring than by wearing your favorite short LBD and these terrific tights to a garden party. The black background is sheer, and the blossoms are black and lavender, perfect for wearing with that LBD and black pumps.
5

Nocturnal Tights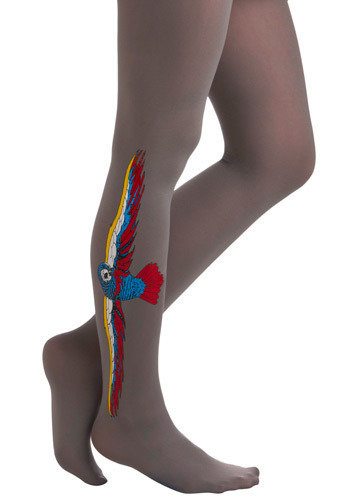 Price: $31.99 at modcloth.com
This little owl has been hiding all winter, and now he's ready to flaunt his brilliant plumage to add a pop of color to any of your spring outfits. Add a pair of cuffed shorts and a pair of Mary Janes, along with a graphic print tee, or wear with a tiered skirt and cropped blazer.
6

Tights Club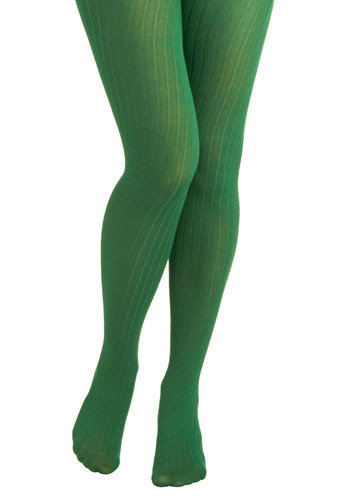 Price: $21.99 at modcloth.com
The first rule of tights club is… well, really, there are no rules. Just wear the tights that make you happy! And these Kelly green tights certainly make me happy. They feature a wide ribbing pattern and are made of super-soft, comfortable knit. Pair with a floral-print dress, or with anything grey, and you're ready to join the club!
7

Grey Peacock Feather Tights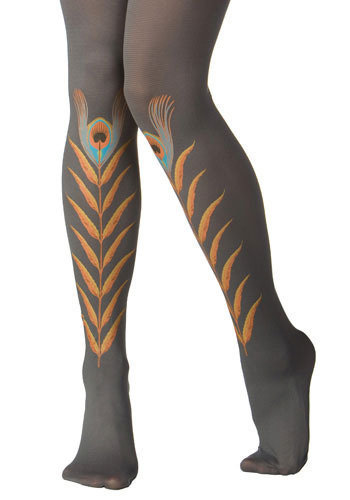 Price: $29.99 at modcloth.com
These gorgeous tights by Look from London are so spectacular, they may be the only accessory you need for an outfit. For example, add a grey pleated skirt, black heels, and a yellow or blue blouse, and you really don't need to add anything else to look completely fabulous.
With so many cute pairs of tights to wear this spring, you may be longing for another couple of weeks of chill… or maybe not! Which of these pairs of tights do you like best, and what would you wear them with? Please share!
Top image source: data.whicdn.com