My boyfriend and I live in Michigan, which is, in my opinion, only slightly warmer and more temperate than Alaska. So this year for Christmas, I'm buying him a coat, a REAL coat, something warm but not too bulky, something he can wear out and not freeze, or look like a snowman. I found a bunch I like at Urban Outfitters, and I've narrowed my list a little. Here are 7 great coats for men… which should I choose?
---
1

The North Face Redpoint Jacket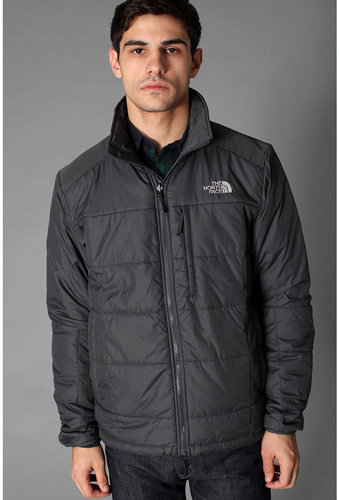 Price: $199 at urbanoutfitters.com
The North Face made a name for themselves by providing warm, eco-friendly, attractive coats that could be worn even here, in frigid Michigan. I love this one. It's simple, straightforward, but not bulky or pouffy, like some winter coats. Better still, it's machine washable, so when he spills his coffee on it, and it's just a matter of time before that happens, I can just throw it in the wash.
---
2

Spiewak Naval Pea Coat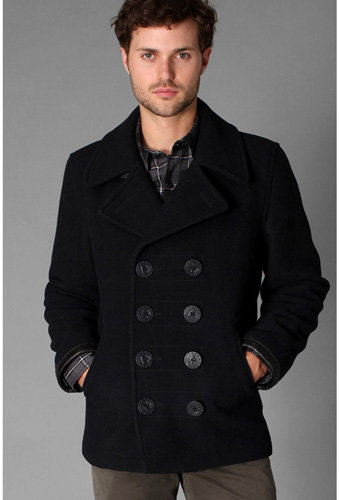 Price: $198 at urbanoutfitters.com
I love a man in a pea coat. It's the next best thing to a man in uniform, only without all of those pesky Navy regulations and time at sea. This one's a gorgeous deep blue, made with designs from actual vintage Navy pea coats. It's made of thick, warm wool, so it's dry clean only, but who cares? Your man will look gorgeous in this!
---
3

D Collection Roman Toggle Coat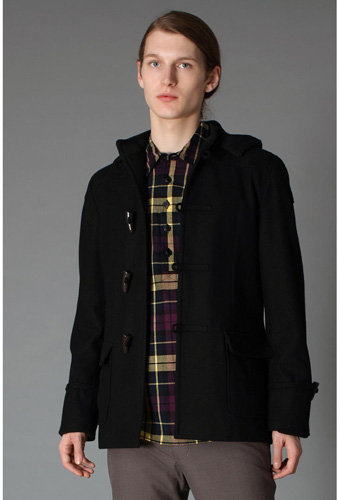 Price: $168 at urbanoutfitters.com
For no good reason at all, this coat reminds me of the boy I had my first crush on, Christopher Robin. I think he might have had a toggle coat, one with a hood, which he wore with his yellow rain boots while splashing in puddles. Be still my heart! This coat's made for grown-up crushes, though, in inky black or heather grey and a removable hood.
---
4

Carapace Basic Bomber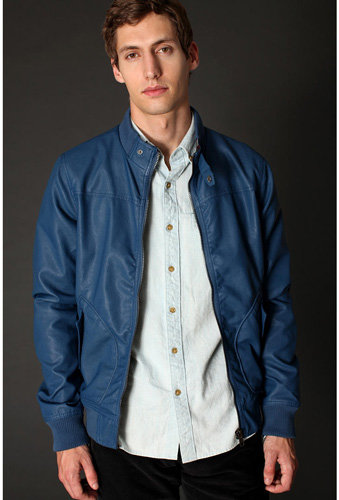 Price: $98 at urbanoutfitters.com
I love this coat! It's a classic bomber jacket with a slightly modern twist, made of faux leather in jet black or (weird) electric blue. The lining is plaid flannel, so it's nice and warm, and it features a zip front, angled side pockets, and knit cuffs.
---
5

D Collection Hooded Berlin Jacket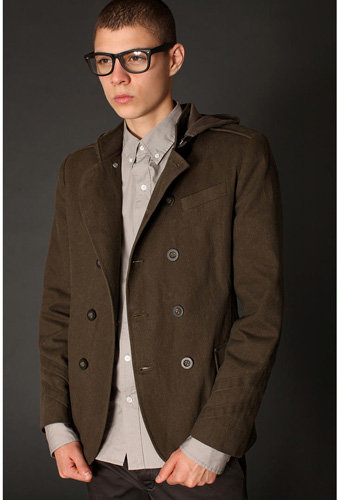 Price: $138 at urbanoutfitters.com
This hefty cotton twill jacket looks like a blazer, good for dress or play, with a removable hood, double-breasted fit, and three pockets. I love the brown color (most men's coats are black or navy) and the styling is classic!
---
6

Stussy Burly Puffy Vest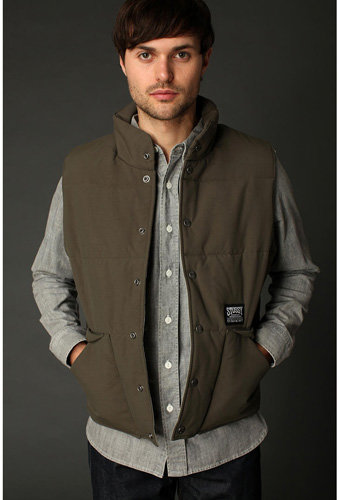 Price: $98 at urbanoutfitters.com
Sometimes the best jacket is actually a vest. This one's perfect for days when you just need a little extra warmth without all the bulk of a proper coat. It's slightly puffy, so it's still cozy, made of a thick quilted nylon. Ideal for snowboarding or ice skating and other manly outdoor winter-time pursuits.
---
7

Obey Iggy Field Jacket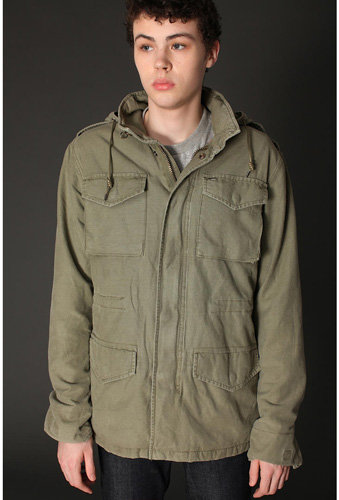 Price: $158.00 at urbanoutfitters.com
Here I go again with my man-in-uniform fetish! This coat is somewhat Army, don't you think? The olive green color, the roomy pockets, the storm placket. I love it! The hood is removable, and the cuffs are longer than most. I love the plaid lining, too.
My lost started out a lot longer than this, and I'm so proud of myself for narrowing it down to only 7! I think I've decided on the pea coat for sure… or maybe that North Face jacket… which of these coats do you like best, and why? Or have you seen another great guy's coat somewhere else I ought to consider? Please let me know!
More
Comments
Popular
Recent