I love wearing floral prints in winter, not just because they're pretty and feminine, but also because it's a reminder that someday, in the not too distant future, spring will be here, and with it warm weather. It's tricky to wear florals in winter though, because so many of them are too light or lightweight. But if you know where to look, there are always gorgeous florals, from frocks to leggings and everything in between, all perfect for wearing in winter. Here are just a few. Here are 8 ways to wear florals in winter (even in Michigan).
---
1

Fresh Flowers Dress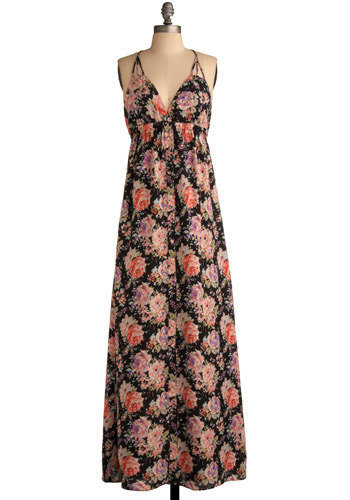 Price: $74.99 at modcloth.com
What better way to add florals to your winter wardrobe than with this gorgeous maxi? It's made of soft rayon with a cotton lining, a black background and pretty pink and peach flowers. Layer under a long, soft cardigan, leggings, and heeled lace-up boots for winter, then wear it with black sandals all summer long.
2

Flowers in the Wind Cardigan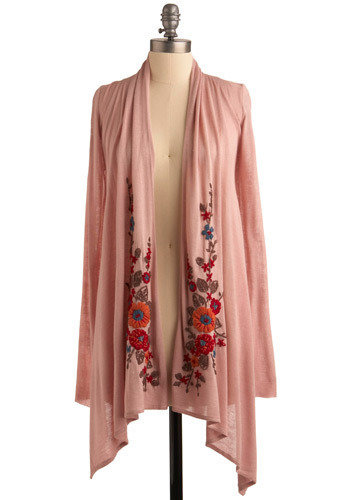 Price: $64.99 at modcloth.com
In the middle of winter, nothing makes me happier than a warm, cozy, stylish cardigan. They're so perfect for adding a layer of warmth over blouses, long-sleeved tees, and maxi dresses, and this one's no exception. It's made of drapey rayon with bright, beautiful floral embroidery in red, orange, blue, and green on both lapels.
---
3

Petal Please Shorts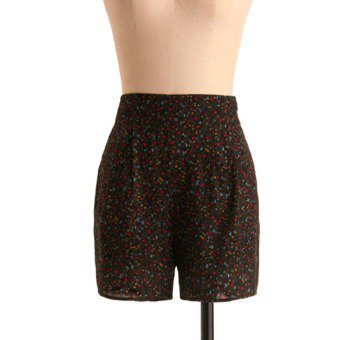 Price: $29.99 at modcloth.com
If we can wear skirts in winter, with leggings or tights, then why not these sweet little pleated shorts? They're made in the US of rayon (so they're dry clean only) and feature a tiny, spring-inspired floral print against a black background.
---
4

Cardigan of Plenty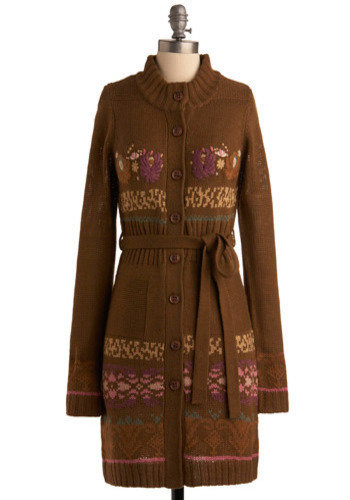 Price: $99.99 at modcloth.com
If there's a sweater out there that's warmer, more comfortable, more ready to wear with skinny jeans and ankle booties, I haven't found it! I love the long-line styling, and the pretty floral pattern presented in pretty rows. The tie belt is flattering, and so is the neckline!
---
5

Perfect Photo Op Flat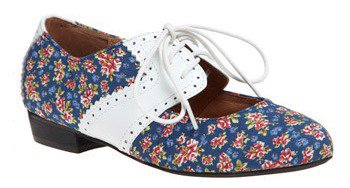 Price: $102.99 at modcloth.com
Jeffrey Campbell's a shoe genius, and this adorable floral flat is evidence. They're clearly oxford-inspired, with a pretty blue fabric upper and white leather details. Pair with a darling knee-length skirt, cropped light-wash denim jacket, and ribbon headband.
6

Relative Visits Leggings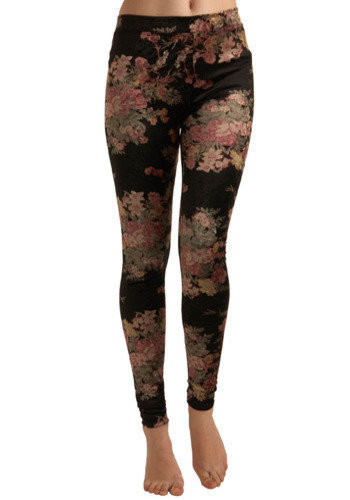 Price: $62.99 at modcloth.com
Leggings are great for layering under shorts, skirts, and tunic all winter long, but these are so pretty, it's a shame to hide them! They're made of super-soft velvet by Mink Pink and look smashing with a long black sweater and tall boots, or with a shorter skirt, open cardi, and flats.
---
7

Flora Luna Dress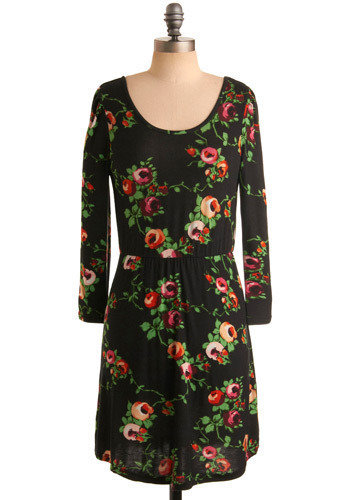 Price: $57.99 at modcloth.com
This rayon and spandex blend dress by Tulle Clothing is ideal for wearing to work or play, with a ruffled scarf, patterned tights and lace-up brogues or heels. It's machine washable and comes in four sizes, so you're sure to get a perfect fit!
---
8

Soda Sipping Top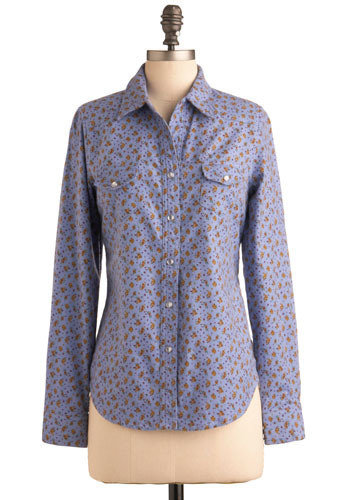 Price: $34.99 at modcloth.com
This vintage-inspired button-down is perfectly pretty, especially when paired with a grey pencil skirt, wide red patent belt, and matching Mary Janes. Or wear with skinny jeans and a pair of western-style boots… either way, it's so adorable!
See? It's completely possible to wear florals all winter long and look just as chic and pretty as you do in the warmer months. Which of these lovely florals do you like best, and how would you wear it in winter?
---
Comments
Popular
Related
Recent