I love how chic trench coats look… they're retro, cool, elegant, all Ingrid Bergman. They've never gone out of style, and never will… and every girl ought to have one in their closet! If you're looking to add one to your wardrobe, I can help! Here are 7 stylish trench coats.
---
1

Carmen San Diego Khaki Trench Coat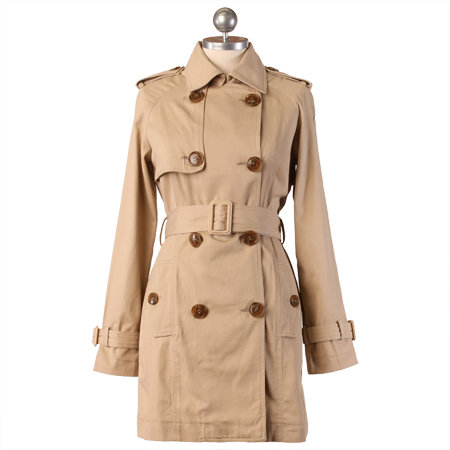 Price: $59.99 at shopruche.com
Where in the world is Carmen San Diego? I'm not sure, but I can tell you what she's undoubtedly wearing… this classic trench coat! The double-breasted styling, the shoulder epaulets, the tortoiseshell buttons, they all add up to a classic, timeless trench!
---
2

Darling Detective Ruffle Trench Coat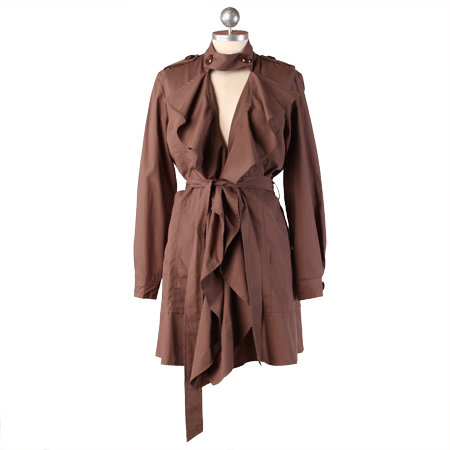 Price: $59.99 at shopruche.com
Oh, sweet ruffles! This trench coat features matching rows of ruffles on each lapel and a vee neck with an optional tab closure. It's a rich mocha color, made of 100% cotton, and has a tie at the waist to cinch it oh-so-flatteringly and to keep it close about you.
---
3

Bancha Organic Trench Sweater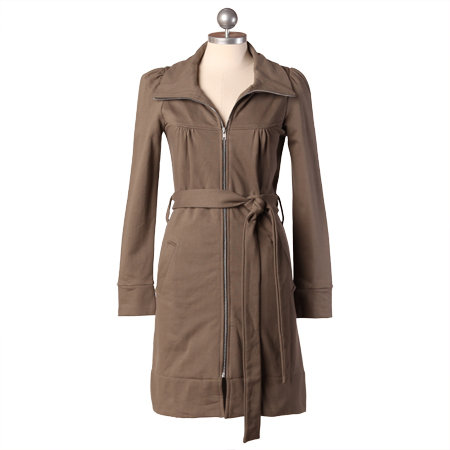 Price: $114.99 at shopruche.com
A combination of a sweater and a trench, this light-weight jacket is ideal for layering over a week-time office ensemble, with its zip front and tie waist. It's made of super-soft 100% organic cotton… what a way to keep cozy and chic at work!
---
4

Under the Rose Trench Coat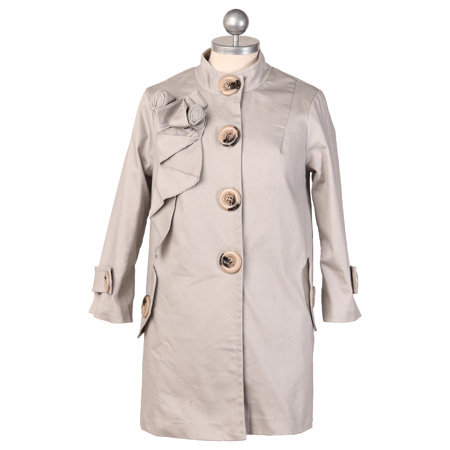 Price: $69.99 at shopruche.com
What to wear with that sheer red blouse and grey pinstripe trousers? How about this lovely trench, decorated on one side with ruffles and twin rosettes. Add a pair of red patent peep-toe heels and you're set with style.
---
5

Love Not War Zip-up Coat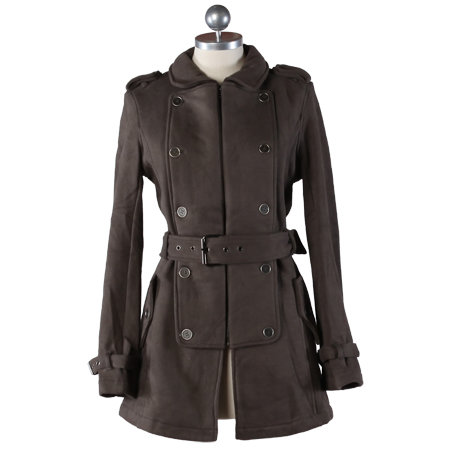 Price: $69.00 at shopruche.com
This is a modern twist on the classic trench, with the addition military detailing. It's a dark olive green with two rows of buttons, one on each side, and a belt tie at the waist. It's ideal for wearing over a pencil skirt and ankle boots for a night out with the girls.
---
6

Apple of My Eye Green Trench Coat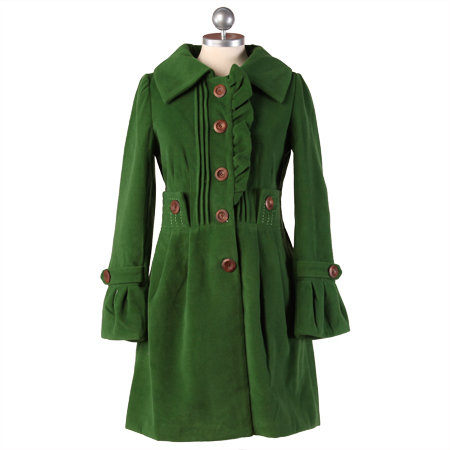 Price: $110.50 at shopruche.com
The gorgeousness of this coat is in all the details, like the apple green color, the large wooden buttons, the sweet pleats. I'd wear this with something tweedy in earth tones and an armload of pretty gold bangles.
7

Vintage Excursion Coat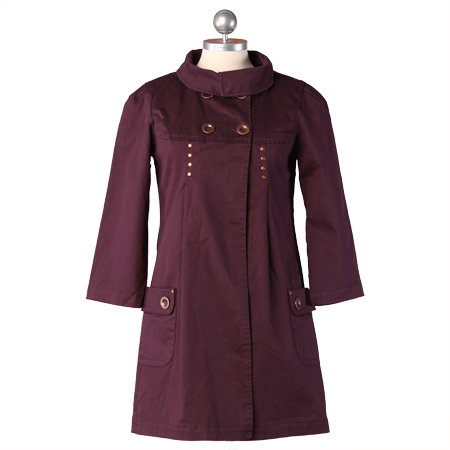 Price: $72.99 at shopruche.com
Stroll the Seine in this lush violet trench, then go for a croque-monsieur and limonade in a nearby café. You're sure to draw admiring glances in this coat, for it's a lovely shade of plum, and has so many enviable details: the rolled collar, the copper-colored studs and buttons… magnifique!
With so many ways to add a classic (or modern) trench coat to your wardrobe, how will you choose just one? I especially adore the green one, but the classic Carmen is gorgeous, too! Which of these trenches do you like best, and why?
---
Comments
Popular
Related
Recent