Sure, winter will be over soon, but your hands, and your little snow angels' fingers, still need protection from that biting wind! Many place around the world get blown away all winter long! Even the spring breezes in many parts of the world are nippy and cold. There isn't anything wrong with looking cute, trendy and fabulous in mittens. Sometimes, well most of the time, I prefer mittens to gloves anyway! And it is so much easier to put mittens on wiggling fingers. So, here is my list of cute mittens you can buy!
---
1

Black Ribbed Sweater Fingerless Mitten Gloves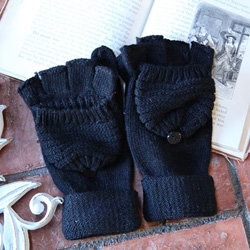 Price: $15.99 at: shopruche.com
I love mittens! However, sometimes, you need your separate fingers to do something, right? That's why I find mittens like this to be especially good for me. Hands toasty, and fingers free is the perfect combination in my book!
---
2

Cold Snap Mittens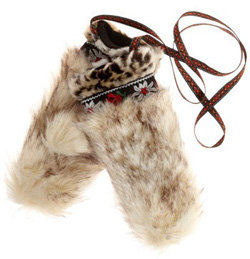 Price: $59.99 at: modcloth.com
How cute are these? Nothing like some furry gloves to make you feel pretty and warm all at the same time! Of course, they are faux fur, so no worries! Pair these with a cute sweater and some jeans and you'll be ready for anything!
---
3

Coal Coco Knit Mittens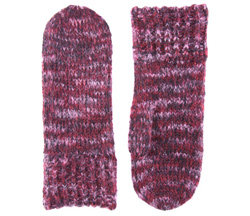 Price: $24.14 at: us.asos.com
A girl can't go wrong with pink - pink anything! For everyday wear, asos.com has the perfect pair for you! Your hands are sure to be happy with these pretty mittens!
---
4

Fun Striped Mittens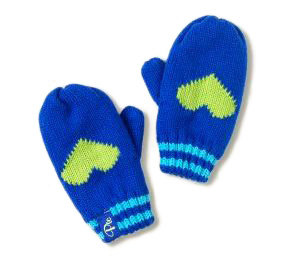 Price: $3.50 (Reg - $6.50) at: childrensplace.com
We can't forget the kids! They have some of the cutest mittens for kids, don't they? Here is a pair that would be cute for the little girl who loves blue! I love the little yellow heart! So bright and cheery against the blue!
---
5

Dot Microfleece Convertible Mitten

Price: $2.99 at crazy8.com
I love these mittens for kids! (For the same reason I love the #1 mitten for myself!) It's a hassle having to take kids gloves off so they can grab something, only to have to put them back on when their hands get cold. Here is the solution!
---
6

Monkey Sweater Mitten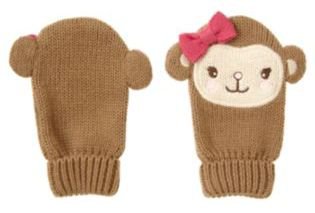 Price: $10.99 (Reg - $12.75) at: gymboree.com
How cute are these mittens? I couldn't help but to say "Awwwww!" out loud when I seen them! They even have a matching hat and outfit! If only I had a little girl...
Shakti
is so cute. One can use it for puppet show....
---
7

Orgins EcoFleece Mittens - Sage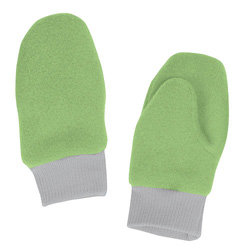 Price: $9.99 at: toysrus.com
For just your average day, for the mom who likes to save money by sharing her kid's clothing (even if she does have a boy and a girl...) here is the answer. Green is more versatile for both boy and girl, and these are super soft and comfy! What more could a mom want, right?
So what about you? Do you prefer mittens like these or gloves? Do you like the convertible mitten kind, or just regular? Did you like the items I have listed? Why? (Or why not?) Please share!
Top Photo Credit: AudKnits
More
---
Comments
Popular
Recent