Brooches are often overlooked as a fashion accessory. There are some brilliant designs out there, ranging from jewel-based pieces of art to more craft-inspired designs. They can also be a fun way to brighten up a plain outfit. Below are just a few quirky options for you to consider.
---
1

Topshop Sail Boat Brooch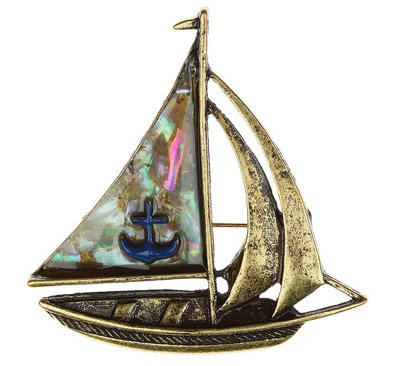 Price: $20.00 at us.topshop.com
What initially caught my eye about this brooch was the pearlescent sail feature. The burnished brass has an antique edge, perfect for adding that extra interest to an outfit. Channel your inner sailor and pin this to your shirt. This brooch is definitely a conversation starter!
---
2

Oasis Three Pack Pretty Brooch Set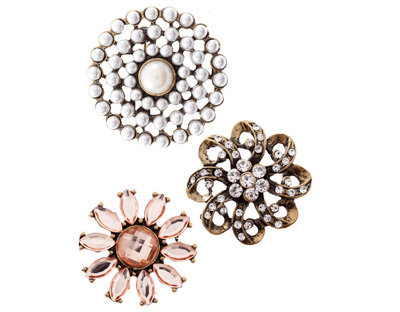 Price: $20.69 at asos.com
Get three brooches for the price of one! These are a cheap and cheerful option for those just dipping their toes into the brooch pool. Wear them one at a time or all at once. You can't really go wrong with these.
3

Forever21 Starburst Diamond Pin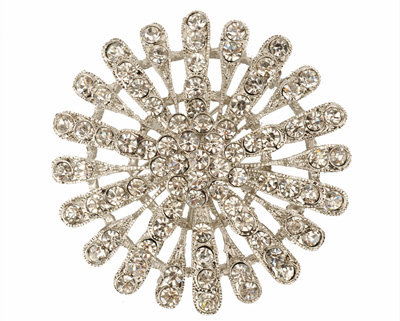 Price: $7.80 at forever21.com
Add a bit of sparkle to your outfit with this blingy brooch. This beautiful star design is both stylish and chic. I think this would top off a formal or black tie outfit. Save this one for a special occasion!
---
4

Topshop Turquoise Owl Brooch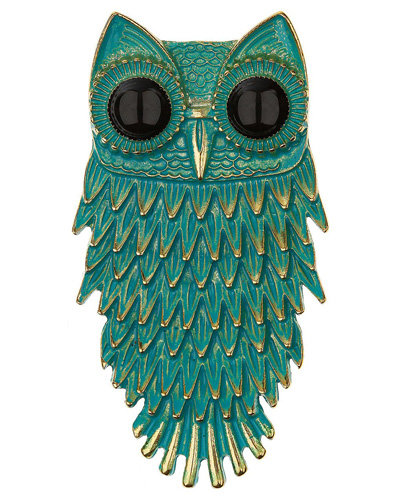 Price: $20.00 at us.topshop.com
This brooch is a hoot! I love the unique turquoise colour and quirky owl design. I'd pair this with a fairly simple outfit in order to make the brooch really stand out. This brooch definitely has my heart.
---
5

Kenneth Jay Lane Swarovski Crystal-embellished Leaf Brooch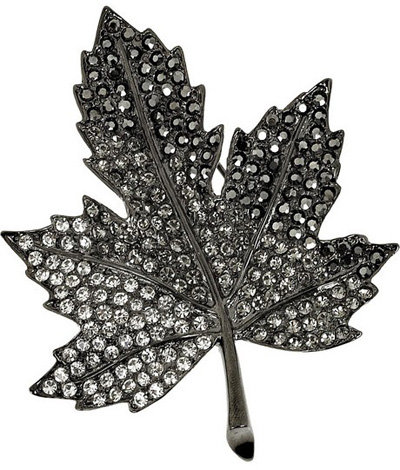 Price: $170.00 at net-a-porter.com
This is a brooch for those willing to splash out the cash. It's also a great signature piece to add to your jewellery collection. The leaf shape is quite eye catching and the Swarovski crystals are sure to dazzle. Pin this brooch to your jacket, and let it do the talking!
---
6

Susan Caplan Vintage 1980s Diamante Bow Tie Brooch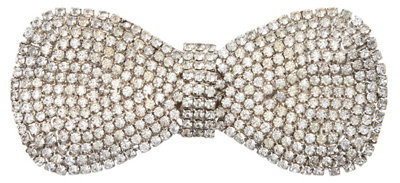 Price: $318.94 at asos.com
This brooch sparkles like no other. For those who love a bit of vintage, this is sure to get your heart racing. The bow tie design is absolutely adorable. It's quite a larger size as far as brooches go but, quite frankly, I'd want absolutely everyone to see how amazing this brooch is!
---
7

Pieces Uzuri Beetle Bug Brooch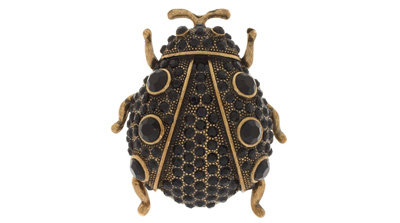 Price: $20.69 at asos.com
This brooch will have you freaking out. If you're not a fan of creepy crawlies, this brooch might catch you off guard. However, the brushed metal and stone embellishments will soon have your heart. Pin this to your lapel and stand out from the crowd.
---
8

NW3 Keats Brooch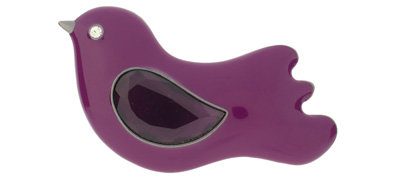 Price: $62.06 at asos.com
Another animal inspired brooch, this bird-shaped number is sure to be a conversation starter. It's shiny and sleek and comes with a crystal wing detail. The jewel-toned purple colour is bold and brilliant. Add this brooch to your outfit for a fun twist!
I personally prefer hunting down vintage, one-of-a-kind pieces. Do you wear brooches? Will you be jumping on board the brooch trend?
Top Photo Credit: super ninon
---
Popular
Related
Recent